'The Young and the Restless': Fans Think It's Time For Devon and Elena to Reunite
Fans of The Young and the Restless surely know that Devon Hamilton has been through quite a bit during his time on the show.
Fans of The Young and the Restless surely know that Devon Hamilton has been through quite a bit during his time on the show.
Portrayed by actor Bryton James, he made his debut on the popular soap opera all the way back in 2004. Over the years, we have seen the character grow and develop, and go through a number of significant relationships.
When we first met Devon, he was a homeless teenager, taken in by the Winters family, and he won over the hearts of millions of fans even more so when he was officially adopted two years later. He was one of the few characters on the show who was not immediately given romantic relationships and issues, yet over the years, we saw Devon fall in and out of love a few times, with people such as Roxanne and Hilary, to name a few.
However, those connections are long in the past, and he has since moved on. So much that fans think it is time for Devon and Elena to reunite. 
The relationship between Devon and Elena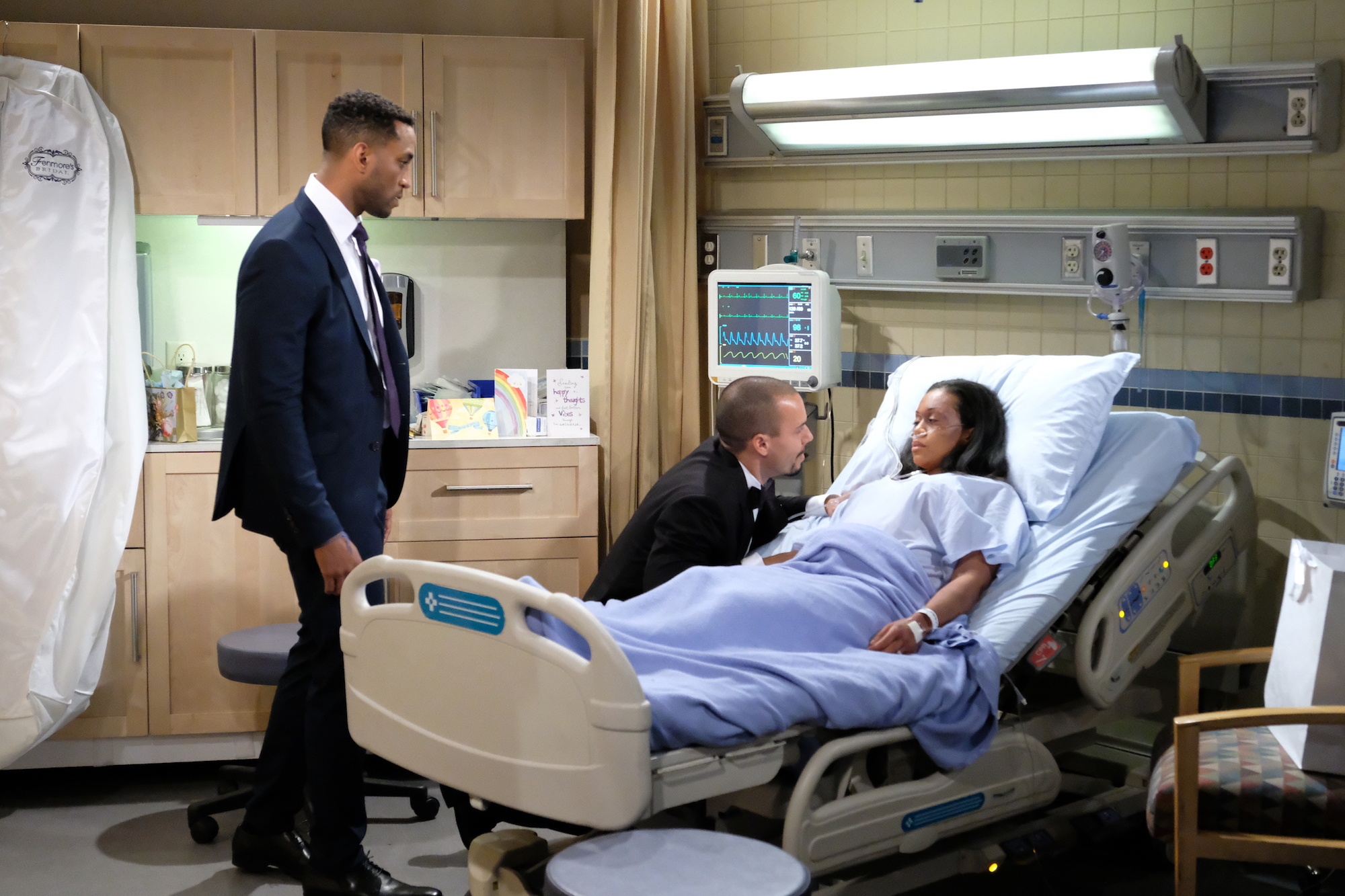 No relationship is perfect — that's pretty much a given. Devon and Elena, who is played by actress Brytni Sarpy, have definitely had their ups and downs, and to say that fans have loved all the drama is a huge understatement.
After losing his wife, Hilary, and their unborn child in a tragic accident, Elena came into Devon's life, and it looked as if things were definitely picking up for him. Fans were rooting for the two of them to get together, which they eventually did, but naturally, the relationship did not come without its unexpected twists and turns. According to Newsbreak, the couple had a chemistry that no one could deny, and viewers just couldn't get enough of seeing them together.
In addition to being a wonderful match on the show, James and Sarpy also have the advantage of being a real-life couple, which makes them that much more appealing to their huge fan base.
Why did the seemingly perfect couple break up?
So many people thought that Devon and Elena were absolutely made for each other, so why did they break up in recent episodes? Well, Soaps reports that fans were not exactly happy with how it all unfolded.
Devon was beyond mad that Elena betrayed him by sleeping with his cousin Nate, and he didn't hesitate to hide his disappointment. Fans were in agreement that he should have been upset, but it soon got to the point where many thought he should let it go and forgive the woman who loved him so deeply.
Even so, Devon had a hard time doing this, and it really affected his relationship with Elena, with the couple eventually ending things between them.
Fans think it is time for Devon and Elena to reunite
Many people truly believe that when something seems as meant to be as Devon and Elena's relationship, then it only makes sense to forget the past and move on toward creating a future. Fans of The Young and the Restless have been adamant about voicing their opinions regarding the relationship, saying that they feel that the time has come for Devon and Elena to reunite.
They are urging the couple to get back together, with one Twitter user saying "Put these 2 back together!! Devon needs to get off his high horse. He is so far from perfect… he has no right to condemn anyone!!"
Looks like fans of the show know that all the stars were aligned when Devon and Elena were together, and they can't wait to see the two of them get back together and resume what they once had.