'The Young and the Restless' Fans Think Jack and Phyllis Will Get Engaged Soon
Longtime fans of The Young and the Restless have watched the highs and lows of Jack Abbott and Phyllis Summer's romance over the past two decades. Finally, the two have found their way back to each other. Some followers think the pair will get engaged again, while others aren't convinced. Read on to learn more about Phyllis and Jack's relationship history and where fans see this couple headed. 
Will the 3rd time be the charm for Jack and Phyllis?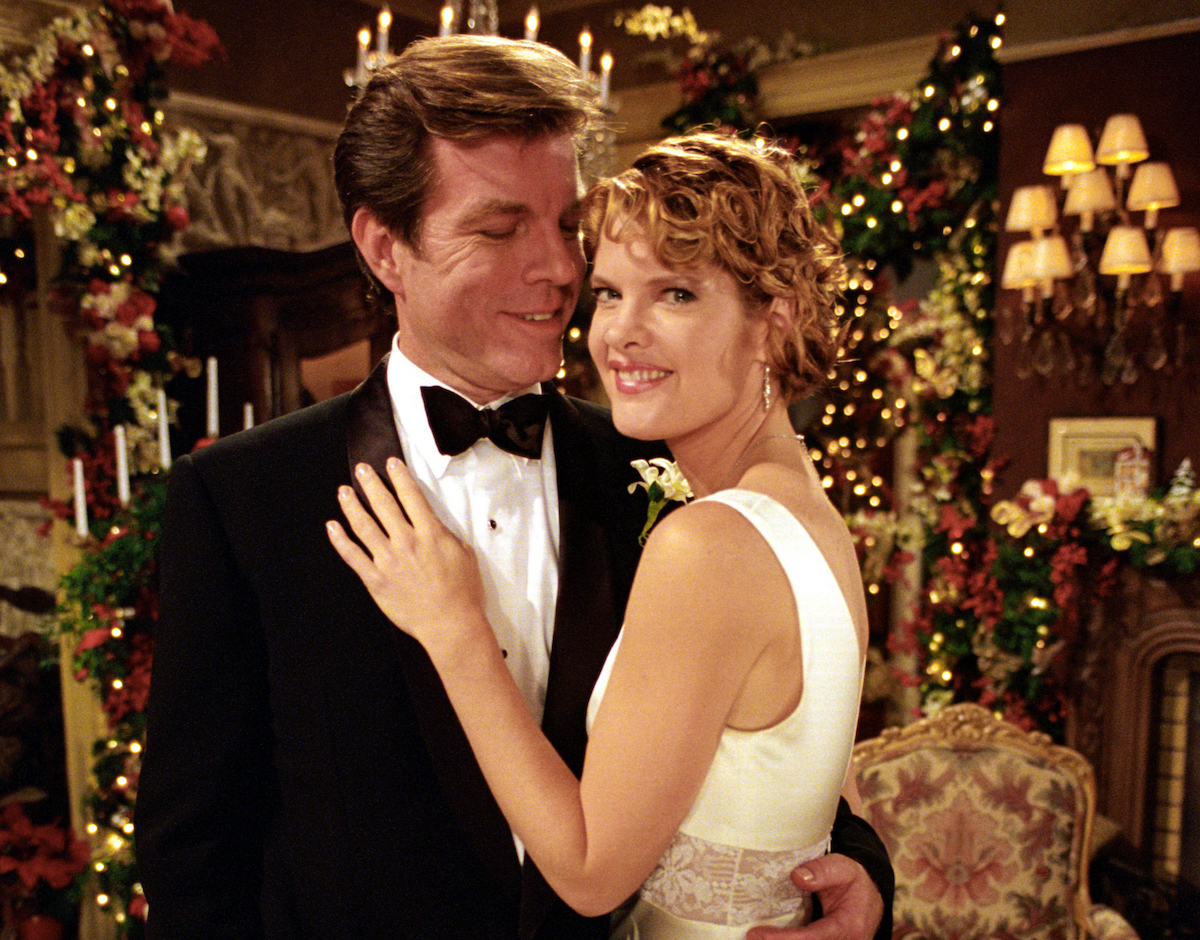 Jack Abbott and Phyllis Summers met in the early 2000s as Phyllis began working for Jack's family company, Jabot Cosmetics. After a rocky start to their relationship, the pair quickly fell in love. However, happily ever after didn't last long for this Y&R couple. Jack and Phyllis have already married and divorced twice over the past two decades.
According to Fandom, Jack and Phyllis — or "Red" as Jack affectionately calls her — first tied the knot in 2001. Unfortunately, during their first marriage, Phyllis had a devastating miscarriage that drove a wedge between the newlyweds. At the same time, Jack's former flame, Diane Jenkins, returned to Genoa City with a major secret. Jack was the father of her son, Kyle.
Diane is ready to cause havoc for Phyllis and Jack again
A nasty custody battle ensued between Jack and Diane following the paternity revelation. Unfortunately, Jack's custody battle was also the last nail in the coffin with his marriage to Phyllis. Jack and Phyllis remarried years later, in 2015. However, they divorced the following year.
As of late, fans have watched the two rekindle their romance. Unfortunately for Phyllis and Jack, Diane Jenkins has just returned to Genoa City. Upon her return, Diane has made it clear she's ready to throw a wrench into Phyllis and Jack's relationship for a second time.
Until early 2022, Y&R fans were under the impression that Deacon Sharpe had murdered Diane a decade ago. However, the show recently revealed Deacon had helped Diane fake her death. After a series of events, Diane finally told Jack and their son she was alive and well in Los Angeles.
Will Jack choose Diane instead?
It seems there's once again another love triangle brewing in Genoa City among Jack, Phyllis, and Diane. However, Y&R fans are split on which couple they're rooting for as endgame. Some fans believe an engagement is on the horizon for Jack and Phyllis, whereas others think Jack should leave Phyllis for Diane. Devoted Y&R fans took to Twitter to discuss the matter.  
At Mariah and Tessa's recent wedding, Jack caught the bouquet. That led one Y&R fan to tweet, "Yes, I hope Jack catching the bouquet was a sign of a future #Phack wedding. They each are getting a little too old to be bouncing around still with different partners – they have grandkids, geez. Settle them down and get Jack back to Jabot and business!"
Another passionate Y&R fan shared a different opinion. They tweeted, "Let's take Diane to the salon — she needs to get her hair did! She's still very beautiful & she needs to be polished up a bit! Then Diane is going to steal Jack away from joy-stealing Phyllis!
Opinions are mixed when it comes to this Y&R love triangle. Only time will tell whether the third time will be the charm for Jack and Phyllis or if their romance will once again crash and burn with a little help from Diane.
RELATED READING: 'The Young and the Restless': Fans Feel Jack and Phyllis Shouldn't Reunite