'The Young and the Restless': Fans Want a More Exciting Storyline For Sharon
The Young and the Restless is known for using life-threatening illness and tragic death to move the storyline. Throughout the years, fans have seen their favorite characters come and go. Recently the fan-favorite Sharon Newman was diagnosed with breast cancer, and fans are anything but happy with the angle. Fans are now demanding that Sharon be given a more exciting storyline.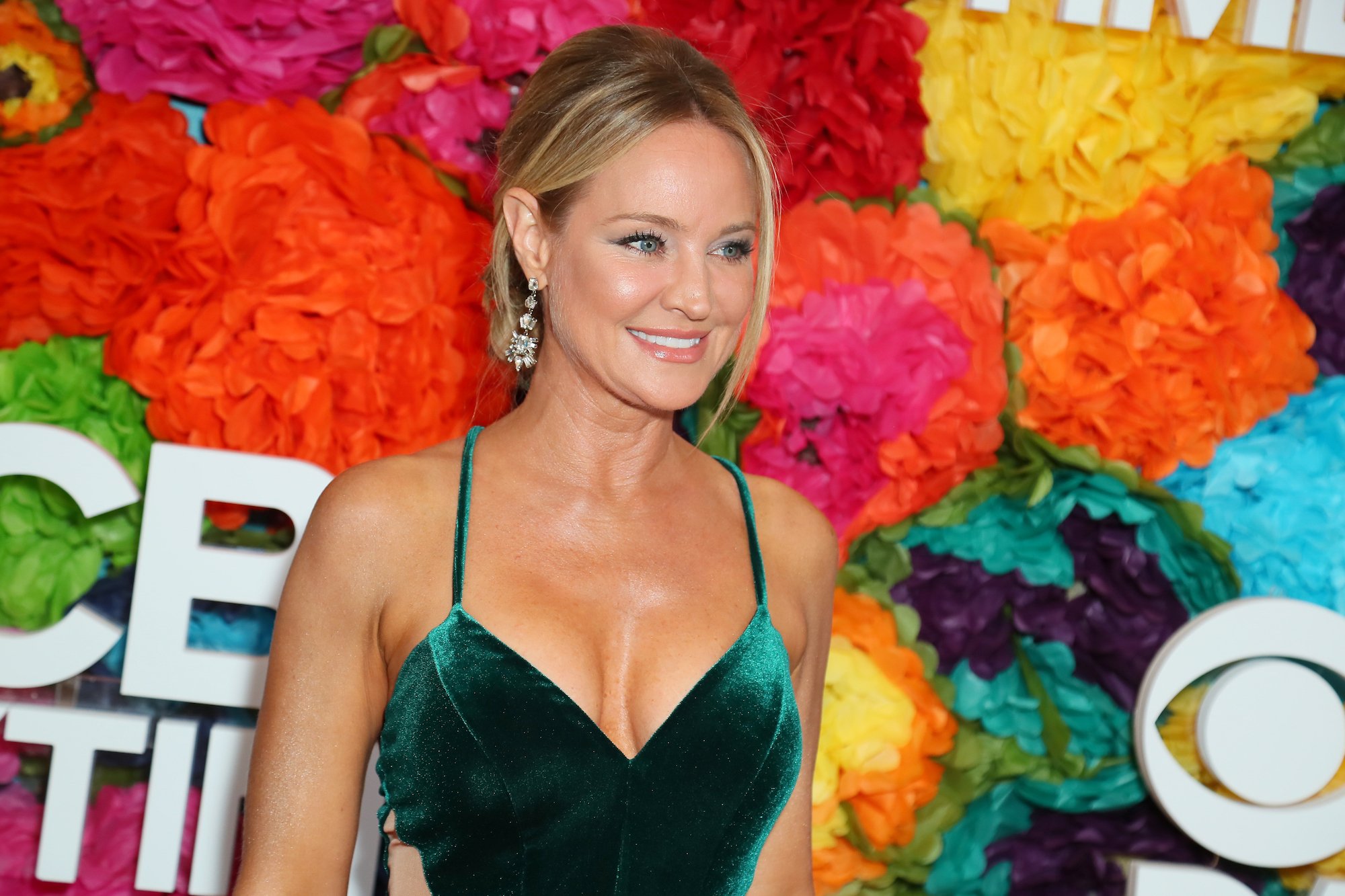 Sharon isn't the 'typical romantic lead'
In 1995, Sharon was introduced to fans as Nicholas Newman's love interest. Nick and Sharon got married and brought forth a son named Noah. They also won custody of Sharon's daughter, Cassie. Their marriage always faced difficulties, including infidelity from both parties.
After Cassie died in an accident, Nick cheated on Sharon with Phyllis, resulting in their 11-year-old marriage annulment. After her marriage to Nick fell apart, Sharon left Genoa City for an unnamed town presumably to kill herself. She meets a man named Cameron Kirsten. The two hook up for a while and Sharon returns to Genoa City but doesn't reveal where she was.
Cameron arrives in town for apparent business with Newman Enterprise. He ends up stalking Sharon and manipulates her into meeting him at a motel. They get into a physical altercation, and Sharon hits him on the head with a bottle.
Believing him dead, she drives around with his body in her trunk, looking for a place to dump his body. Cameron is nursed back to health, and the police investigate Sharon in connection with Cameron's disappearance. Cameron then confesses to killing Cassie's birth father and dumping his body in Sharon's trunk. As he goes to jail, Sharon receives vindication from her wrongdoings.
She then got married to Nick's father, Victor, and took over the company. After burning down his ranch, it was revealed that Sharon was bipolar. Sharon then got married to Jack Abbott, whom she eventually divorced. During her marriage to Jack, she had an affair with Nick, resulting in the birth of Faith.
Adam, Nick's brother, then kidnapped Faith leading Sharon to believe she was dead. After Faith got rescued and Adam's crimes were revealed, Sharon still chose to be with him. Fans and critics alike have described Adam and Sharon's relationship as having been "very dark."
Sharon was diagnosed with breast cancer
RELATED: 'The Young and the Restless': Adam May Crash Sharon and Rey's Wedding
Recent episodes of The Young and The Restless brought light to Sharon's breast cancer awareness. Sharon took the news in good and chose to process the information about her diagnosis alone before letting her loved ones know. She, however, left Adam out, and this might end up stinging him. Sharon has served as Adam's therapist for some time now despite her family's disapproval. She has also helped Adam's son get through the issues he had been facing.
Sharon's relationship with Rey, however, seems to be going well. After Rey found out about the diagnosis, he ensured Sharon didn't feel alone during this time. Sharon's doctor informed her that the tumor had grown, meaning that she would need surgery to get rid of it. The show's writers have seemingly slowed the breast cancer diagnosis storyline for emphasis on her condition. Sharon is currently doing much better, and fans can't wait to see her get back to tiptop health.
Fans want a more exciting storyline for Sharon
Although Y&R fans have seemingly enjoyed how the show has taken its time to explore Sharon's illness, a portion of the fans would have preferred that she gets a more exciting — and less tragic — storyline. Some of the show's Twitter fans voiced their opinions about the cancer diagnosis, saying they wished the show would have used a more compelling story arc for Sharon.
Some of the storylines floated around include breaking up with Rey, helping her daughter Mariah out, or changing careers or jobs. However, the general consensus from most fans seemed to lean on their need for Sharon to get a less sad storyline.