'The Young and the Restless': Fans Want Allie and Noah to Become a Couple
The Young and the Restless newcomer Allie Nguyen (Kelsey Wang) is winning the audience's hearts. Allie is a breath of fresh air as the young lady finds herself the newest member of the Abbott family. While her home is in Los Angeles, it won't be long before she goes to Genoa City. As Allie settles into her new life, she'll find love with a specific bachelor.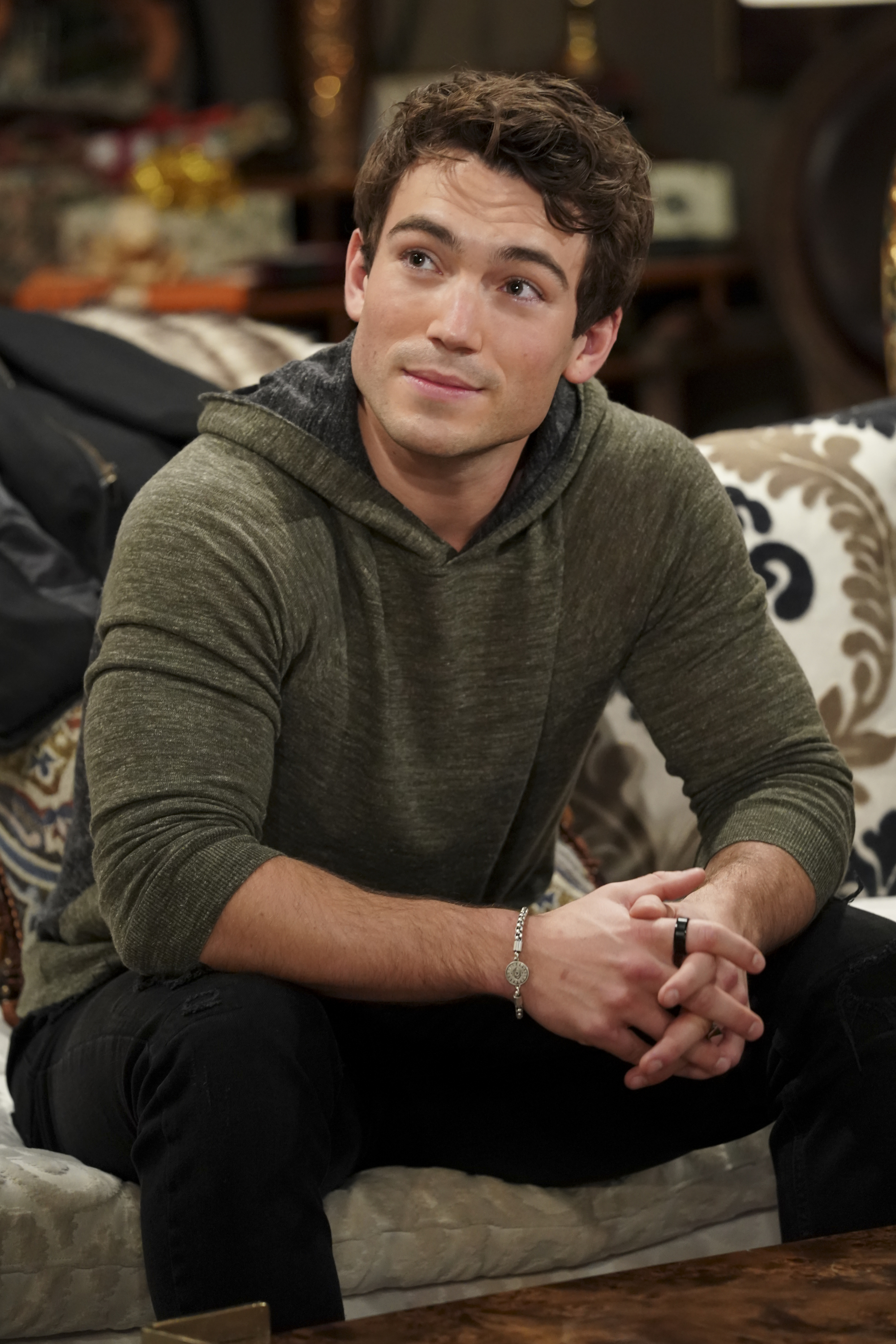 'The Young and the Restless' fans are already shipping Allie Nguyen and Noah Newman
Allie is currently dealing with family drama on The Young and the Restless. After her father Keemo Abbott's (Philip Moon) death, Allie was stunned to discover she had a grandfather she didn't know. Although Allie was reluctant to reach out to Jack Abbott (Peter Bergman), she and him quickly formed a bond.
Since family is important to Jack, he'll want his granddaughter to live close by. Speculation is Allie will move to Genoa City, where she'll catch the eye of Noah Newman (Rory Gibson). Fans on Reddit believe the two will become the show's next couple, a move they support.
RELATED: 'The Young and the Restless': Peter Bergman Teases Shocking Twist in Keemo's Story
"I can definitely see the 2 of them as a couple, especially if Allie finds her way to Genoa City. Allie being an Abbott and Noah being a Newman, I can definitely see it," wrote one viewer.
"Yes, please," replied another user.
"Plus, if they become a couple, I would like to see how their grandfathers would react," another commenter chimed in.
Fans want a new love interest for Noah Newman
Noah has been unlucky in the love department. His fiancee Courtney Sloane (Kelli Goss), died on their wedding day, and he's had many women break up with him, including Tessa Porter (Cait Fairbanks). As viewers know, Tessa left Noah for his sister Mariah Copeland (Camryn Grimes). Noah was so heartbroken that he moved to London, where he found a new girlfriend.
Upon his return in October 2021, Noah was single after breaking up with his London girlfriend. Viewers were wondering who his next love interest would be, and it appeared Noah had his sights set on Tessa. Noah wasn't over their split and confessed to Tessa he still loved her. However, Tessa is engaged to Mariah and planning a future with her.
Noah's obsession with Tessa is annoying fans who feel it's time for him to move on. Noah is ready to break free of Tessa and is going on a few blind dates; however, he hasn't found the "one." But Allie could be the girl to capture Noah's heart and turn his life around for the better.
Drama for Genoa City's new couple
The Young and the Restless fans are anxious to see Allie and Noah's first interactions to see if they have chemistry. While their relationship will make viewers happy, odds are the Abbotts and Newmans will have something to say. Victor and Nikki Newman (Eric Braeden and Melody Thomas Scott) will be skeptical of Allie and her intentions toward their grandson.
Meanwhile, Jack tries to be supportive but finds himself butting heads with Victor. The Abbott and Newman feud will heat up as Allie, and Noah's relationship progresses. The couple will be tested as they handle the family drama. But will it tear them apart or bring them closer together?
RELATED: 'The Young and the Restless: Noah's Return Has Been a Bust, According to Fans