'The Young and the Restless': Fans Want Elena to Dump Nate and Reunite With Devon
The Young and the Restless character Elena Dawson (Brytni Sarpy) captures hearts. Since her debut in March 2019, she's attracted the attention of Genoa City's most eligible bachelors. Devon Hamilton (Bryton James) and Nate Hastings (Sean Dominic) are two of the lucky men who've wined and dined Elena. While Elena has chemistry with both men, one fellow has the fans' approval.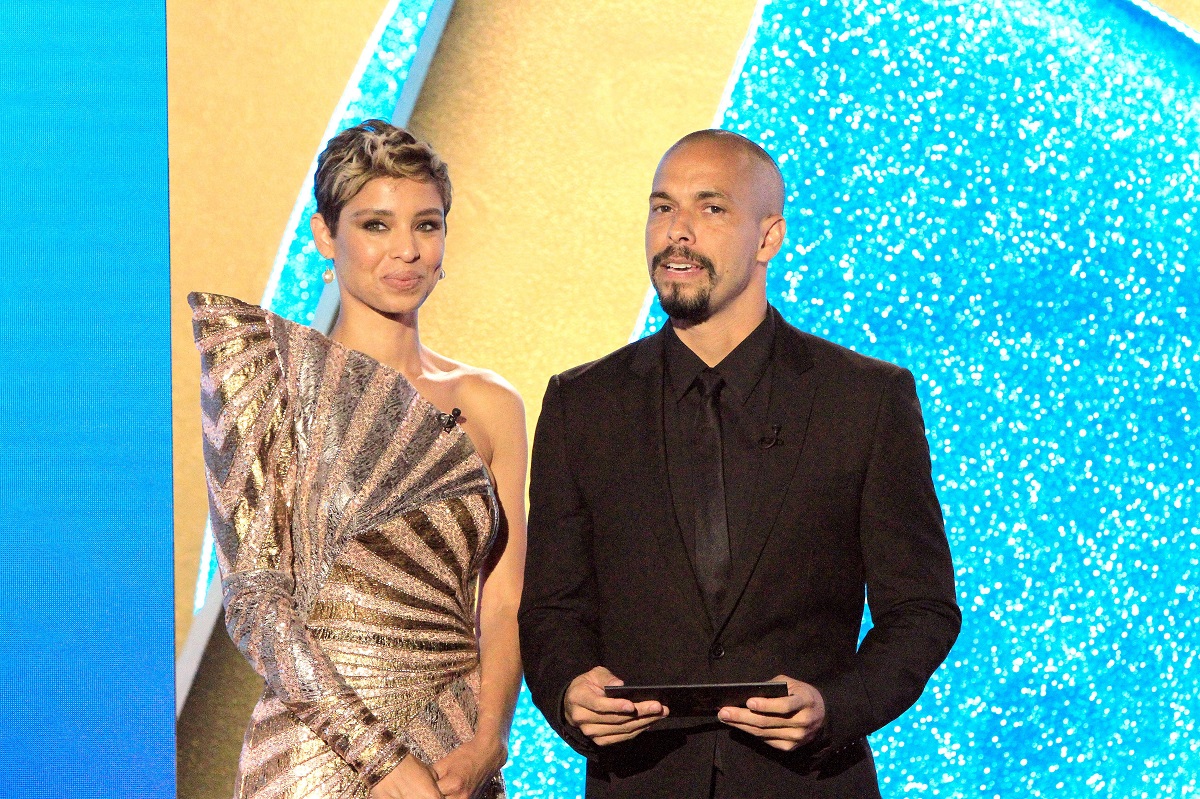 'The Young and the Restless' fans want Elena Dawson with Devon Hamilton
Upon her arrival on The Young and the Restless, Elena was written as a new love interest for Devon. The billionaire became smitten with Elena and worked together to help Jett Slade (Gilbert Glenn Brown). Fans loved Elena as she helped Devon overcome his grief over losing Hilary Curtis (Mishael Morgan) and their baby.
Yet, Elena and Devon's relationship was plagued with issues. The arrival of Hilary's long-lost twin sister Amanda Sinclair (Morgan), created drama. Elena became insecure about Devon's closeness with Amanda. She began confiding in Nate, and one night the couple gave in to temptation.
Elena's guilt made her confess to Devon, furious over the betrayal. The two broke up and have since moved on. Yet, fans aren't giving up on Elena and Devon and are expressing their support for a reunion on Twitter.
"Put her back with Devon and stop this foolishness with her and Nate…they are boring together," wrote one fan. "I want to see her rekindle the romance with Devon; there is so much unfinished business there and, it's obvious those two still love each other," another viewer replied.
She's moving on with Nate Hastings
Following her and Devon's breakup, Elena begins a relationship with Nate. Although she's hesitant at first, she eventually gives him a chance. However, their blossoming romance is derailed when he discovers she cheated on him with Devon.
Nate and Elena break up, but it doesn't last long. The two reunite, and things appear to be going smoothly this time around. Recently, the couple takes a big step in their relationship when Elena agrees to move in with Nate. Yet, Elena and Nate's new living arrangement might not last long.
Will she reunite with Devon Hamilton?
Although Elena is moving on with Nate, things might not be over between her and Devon. The Young and the Restless hints that fans may get their wishes of an Elena and Devon reunion. Devon's recent scenes helping Elena and Nate move have sparked speculation he's still in love with her.
Elena and Nate appear happy now, but fans know there's drama coming up. Whenever a soap opera couple experiences problems, odds are one of them will stray. With tension rising in her and Nate's relationship, Elena could find herself back in Devon's arms.
While fans will be happy with an Elena and Devon reunion, Nate and Amanda will be heartbroken.