'The Young and the Restless' Fans Want More Sweet Scenes With Sharon and Her Family
With its long-running and popular status, The Young and the Restless has had decades to build up complex, mind-bending storylines that have often woven themselves around the same characters year after year. One of those core characters has been Sharon Newman. While Sharon has been at the center of some of the show's most unpopular plot points, she has also proven herself to be a fan favorite.
Now that Sharon is facing a potentially deadly cancer diagnosis that hits close to home for many viewers, their love for the character and their hope that she gets time to spend with her family and focus on what matters is overwhelming.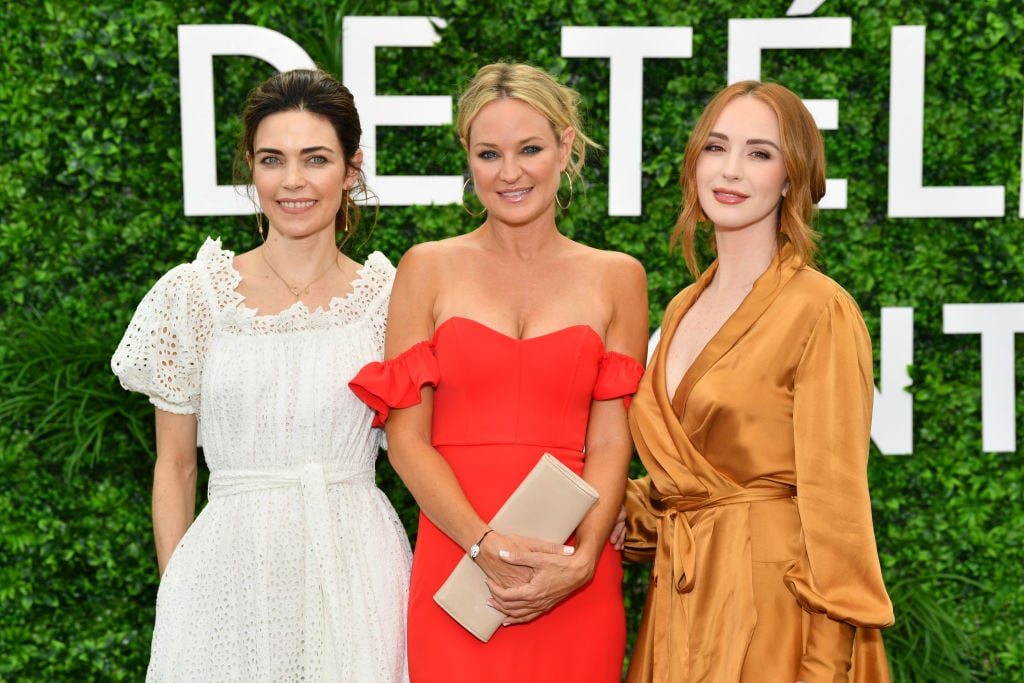 Sharon has been through a lot
First appearing on the show in 1994, Sharon Newman was introduced as the high school sweetheart of Victor Newman's son Nick Newman. Heartbreak and drama were built into the very foundation of her character arc. She'd had a rough time in her teenage years, including having to face her mother being paralyzed in a car accident while trying to pursue her runaway daughter. If that guilt wasn't enough to bear, Sharon also gave birth to a daughter when she was only 17 and put her up for adoption. 
The dramatic twists and turns never stopped coming for the character. She's been at the center of several criminal charges — including theft, assault, and murder. She's been manipulated to the brink of insanity and found a long-lost daughter along the way. Arrests, institutionalization, and plenty of twisted love plots have dotted the more than two decades Sharon has appeared on-screen. 
The cancer plot has captivated fans
Despite all of the drama that Sharon has been through, perhaps nothing has captured fans quite like her current ordeal. When it was revealed that Sharon had met yet another obstacle in the face of breast cancer, fan reactions were nothing short of amazing.
The actress who plays Sharon, Sharon Case, opened up about the response. "Everybody shared their personal stories, and it was kind of a bonding experience. Everyone's lives have been touched by cancer in some way," she explained. While not everyone can relate to the wild and over-the-top plot points that have driven most of Sharon's time on-screen, this is different. Here fans feel a personal connection to the character and her struggles, and their response is rooted in that empathy.
It's as if the reality and weight of the subject have taken fans out of the normal responses to soap opera drama and given them serious pause.
Fans want Sharon to have support
Part of the fan reaction to the very real story is an insistence that the fictional woman going through the ordeal has the support she needs during this difficult time. Fans took to Twitter to express their heartfelt desire to see Sharon surrounded by family and friends as she battles for her life.
"Love seeing this family come together!" one fan wrote of the way the other characters are rallying around Sharon to offer her support.
"The scenes with Sharon and her girls, Tessa and Summer included, have been everything this week. And I love that Nick is there for Rey too. Thank you so much for this beautiful family. I love seeing them come together in support of one another, and especially of Sharon," another added. So much of this family's life has been mired in jealousy, lies, and distrust, so to see everyone set aside their differences is inspiring.
"More scenes with this group, please," another fan wrote. "It was a really sweet moment. I'm glad Sharon has so many people supporting her during this."
While we wait to see what the future has in store for Sharon, we can be sure that fans are watching closely for more airtime the focuses on love, kindness, and supportive family.