'The Young and the Restless': Fans Want Nate With Imani
The Young and the Restless heartthrob Nate Hastings (Sean Dominic) is one of Genoa City's hottest bachelors. Nate's love life is chaotic since he's dating his cousin's ex-girlfriend Elena Dawson (Brytni Sarpy). While the show pushes Nate and Elena as a couple, viewers believe they lack chemistry. But there's one lady in particular fans think would be perfect for the doctor.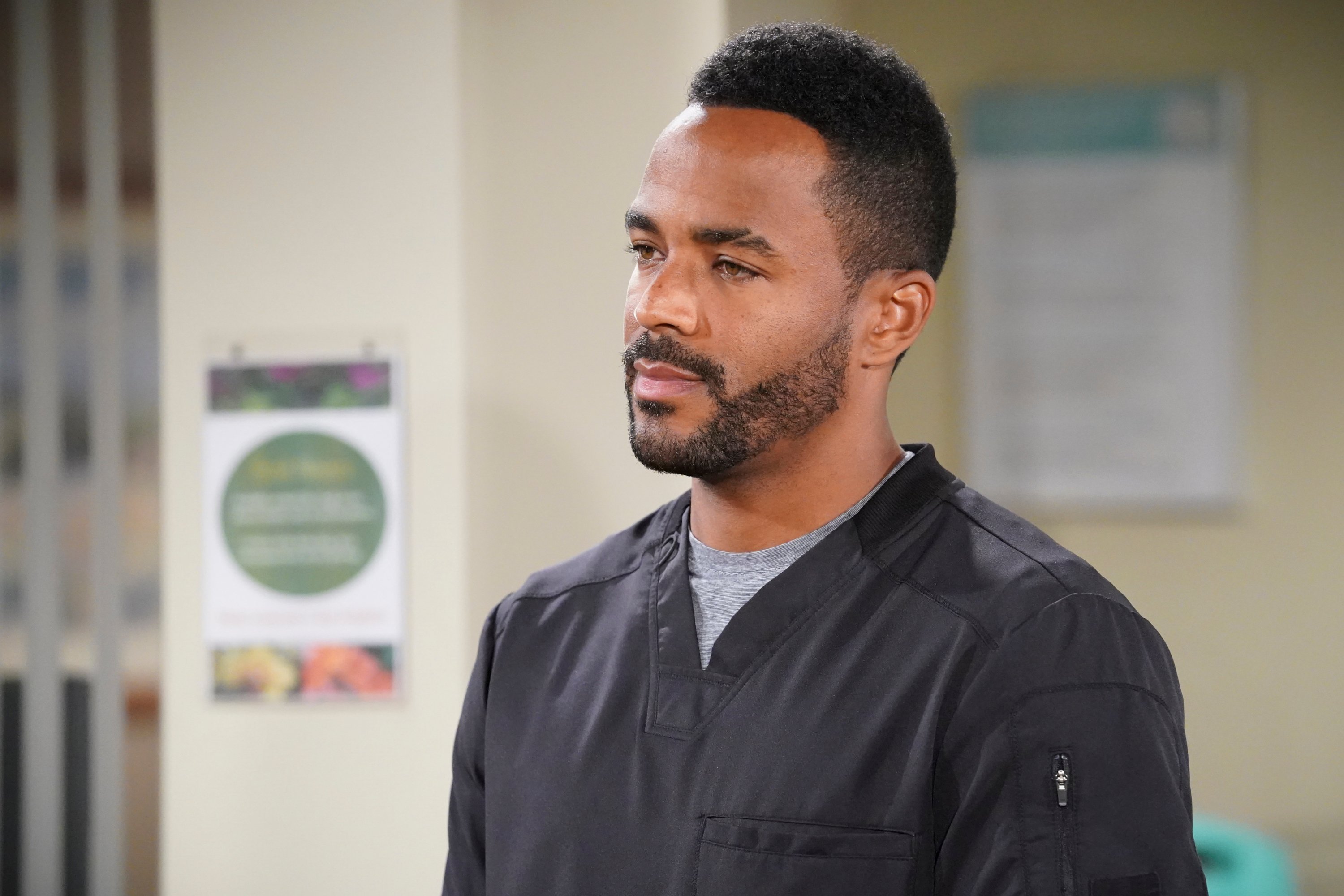 'The Young and the Restless' fans want to see Nate Hastings and Imani Benedict together
Nate's love life has been filled with one complication after another on The Young and the Restless. Of course, there was his relationship with Abby Newman (Melissa Ordway), which ended because of her family's drama. Next, Nate had an affair with Elena, who was involved with Devon Hamilton (Bryton James).
RELATED: 'The Young and the Restless': Viewers Have Wanted Nate Hastings to Have a Major Storyline For a While
After their affair was uncovered, Elena broke up with Devon and later started dating Nate. The pair's relationship has gotten serious since they've moved in together. However, fans feel it's time for Nate to have a new love interest besides Elena. Fans predict Imani Benedict (Leigh-Ann Rose) will be his next girlfriend on a Reddit thread.
"Nate will go work for Lily where Imani will make her moves on him. And there starts a new three-way romance between Nate, Imani, and Elena," wrote one viewer.
"I am totally ready for Imani to rock Nate's world! He needs somebody like Imani to get his engine running," another commenter chimed in.
The two will be working together soon
Nate and Imani have crossed paths many times on The Young and the Restless. The two will be spending more time together since Lily Winters (Christel Khalil) is merging Chancellor Industries with Hamilton Winters. Lily wants to make the new merger a family affair with Nate coming onboard.
Nate admitted he's tired of his job at the hospital and is looking for something different. Working for Lily would be a significant change for him in more ways than one. Nate will have a new job that he loves, but he'll also find a new love interest.
With Nate and Imani working together, it's only a matter of time before sparks fly. Nate will try to resist, yet Imani's advances may be too much for the doctor.
Will Elena Dawson be left out in the cold?
The Young and the Restless fans will be happy with Nate and Imani's romance, but there's one person who won't. Elena's heart will be broken as Nate's bond with Imani grows stronger. Will Elena fight for Nate, or will she turn him loose?
Many fans believe Elena should reunite with Devon if the couple does part ways. The two were a popular couple, and viewers were disappointed with their breakup. Devon becoming someone to lean on would set up a possible reunion. However, it'd also create trouble for Amanda Sinclair (Mishael Morgan), Devon's girlfriend and Imani's sister.
RELATED: 'The Young and the Restless': 3 of the Worst Couples From the Soap Opera