'The Young and the Restless': Fans Want Sally and Nick Together
When it comes to soap operas, viewers aren't going to be happy for long. For one thing, the plots are so intentionally convoluted that the audience rarely agrees on which characters they're supporting. On top of that, the action of a soap opera typically revolves around change. Marriages end. Affairs begin. People vanish. Pregnancies pop up out of nowhere. 
Keeping fans invested often means keeping them frustrated, waiting to see how a storyline will resolve and rooting for things to shift in the direction of their dreams. 
Sometimes, though, fans unite around a particular direction so hard that the creators have to take notice. Is that what's happening on The Young and the Restless when it comes to Sally and Nick? 
'The Young and the Restless' has seen countless romances 
The Young and the Restless has, astonishingly, been on the air since 1973. That means the show has aired more than 12,000 episodes. 
As you might imagine, that has left a lot of room for love to blossom, hearts to get broken, and fans to cheer and cry along with the characters on the screen. The series is set in Genoa City, Wisconsin and follows two families — the Newmans and the Abbotts — as they compete in the cosmetics industry. 
While plenty of characters have come and gone, the patriarchs at the center of the two families remain constant features. Victor Newman and Jack Abbot each have their foibles, and they've also had more than their fair share of relationship ups and downs. 
Sally Spectra is causing a stir on 'The Young and the Restless'
New characters breathe fresh life into the long-running series, and these additions to the cast often become love interests and sources of conflict. Sally Spectra (played by Courtney Hope) is a relative newcomer who is certainly causing a stir for fans. The character actually had an arc on spinoff series The Bold and the Beautiful, so seeing her show up in The Young and the Restless was something of a surprise. Before turning up in Genoa City, Sally had tried to lure back a past lover by faking an illness — with disastrous results (at least for her).
A big focus on her character development is her plucky attitude and her focus on following her business dreams. These professional goals aren't what's got fans talking, though. They're concerned about her love life and what the writers are going to do with it.
Fans have opinions about Sally Spectra's love life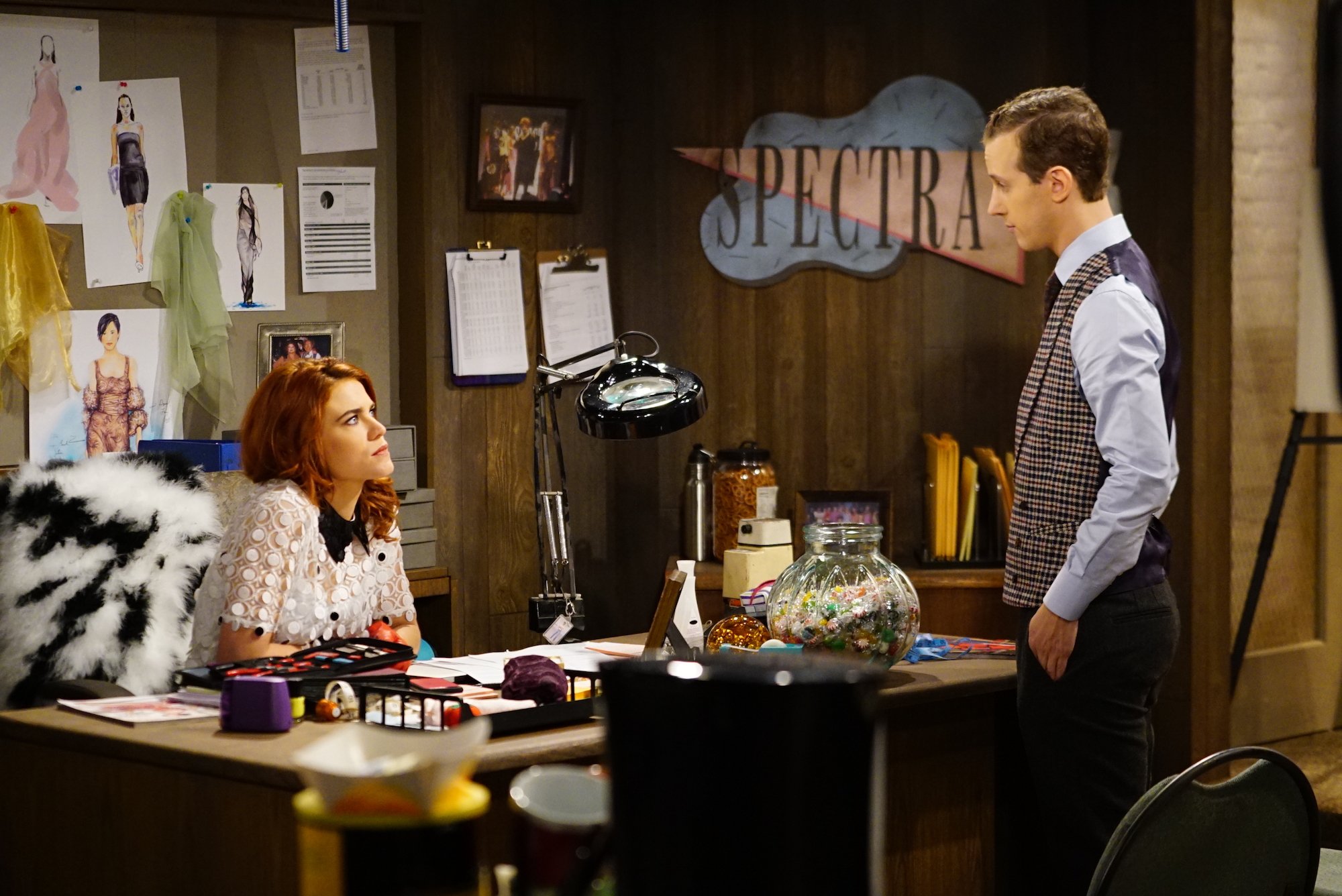 Since Sally's appearance on the show, her relationship with Jake seemed inevitable, but fans are not here for it. Some are put off by the huge age difference, noting that Jack is old enough to be Sally's father. Others simply don't think the pair make a good couple. Even though they are slowing things down for now, that isn't satisfying many viewers, but they have some suggestions about who Sally could be with instead. 
As She Knows explains, Nick Newman and Phyllis Summers' relationship hasn't been sitting well. They seem to be bringing out the worst in each other: "Working at their relationship has been a cool twist, but Phyllis is starting to scheme again and Nick's getting judge-y and hypocritical again."
Other attentive fans noticed the way that Nick looked at Sally, and it certainly seems like sparks could be flying. "Even a little shake-up would make them more interesting… we wouldn't say no to a situation developing between Sally and Nick, and Phyllis retaliating by way of flirting with a suddenly-single Ashland Locke," the article suggested as a way to keep things interesting all around.