'The Young and the Restless': Fans Want to See Jack With Lauren
Jack Abbott (Peter Bergman) is one of the leading men on The Young and the Restless. Longtime viewers have watched Jack take over as patriarch of the Abbott family and run Jabot. Although Jack has luck in business, the same can't be said for his love life. Recently, the Jabot CEO dumped his girlfriend Sally Spectra (Courtney Hope) after learning of her deception. With Jack single, fans are ready for him to find love again, and they've got a certain redhead in mind for his lady friend.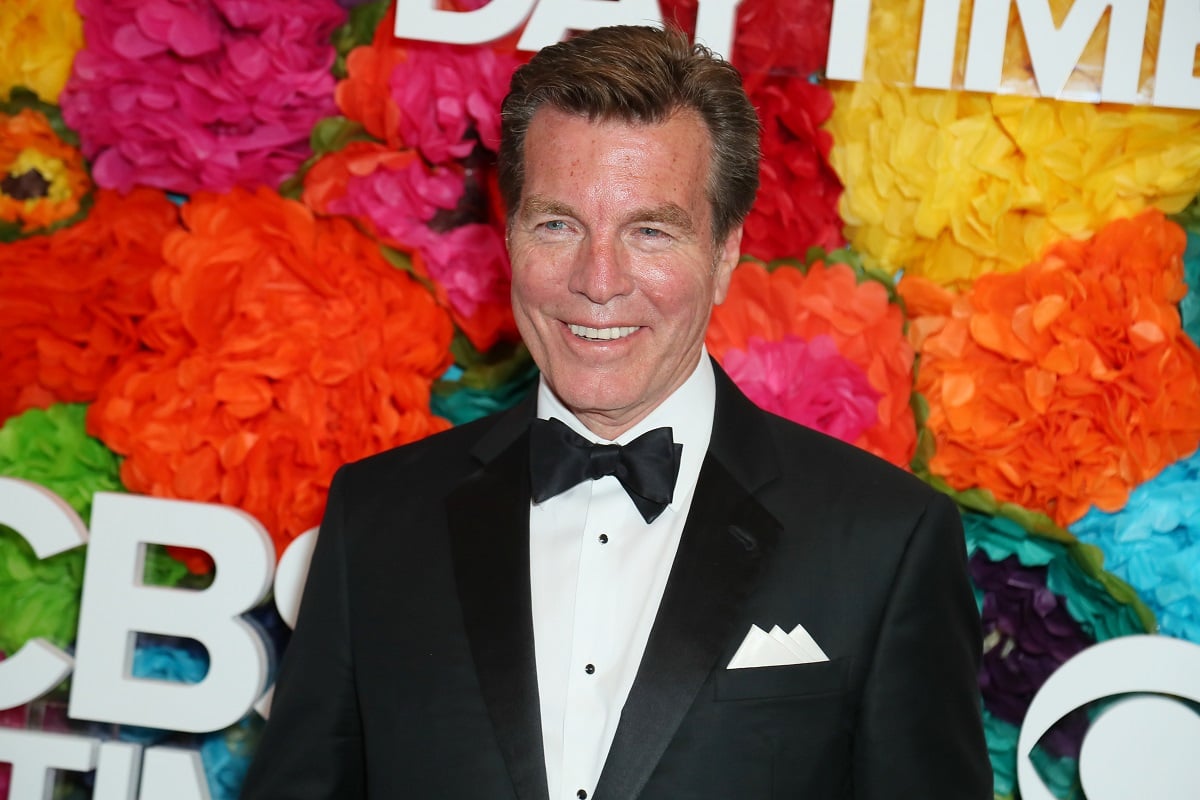 'The Young and the Restless' fans want Jack Abbott paired with Lauren Fenmore
Jack has an attraction for redheads, and it just so happens that's the hair color of the woman fans want him paired with. No, it isn't his ex Phyllis Summers (Michelle Stafford), but it's someone close to them. The lady that may heal Jack's recently broken heart is Lauren Fenmore (Tracey Bregman).
RELATED: 'The Young and the Restless': Fans Have No Interest In Jack and Sally Getting Together
Like many, The Young and the Restless characters, Jack and Lauren briefly dated. Although their romantic relationship never went any further, the two remained friends and business partners over the years. Based on their latest interactions, fans believe the show should reexamine Jack and Lauren's romance. In a Reddit thread, fans discussed the possibility of Jack and Lauren being together. "Their friendship is really amazing, but their chemistry is off the charts. I need them to be a solid couple," one commenter expressed.
Lauren Fenmore is married to Michael Baldwin
There is one catch in fans' desire to see Jack and Lauren together, and that's her husband, Michael Baldwin (Christian LeBlanc). Lauren and the reformed Genoa City villain have been married for a long time and share a son Fenmore Baldwin (Zach Tinker). However, the couple's marriage hasn't always been easy.
As with any soap couple, they had their share of issues. One of their problems was Lauren's infidelity. Seven years ago, Lauren cheated on Michael with a bartender named Carmine Basco (Marco Dapper). The affair almost broke up the couple, but they were able to fix their marriage. Given what happened in the past, Lauren wouldn't risk her marriage for another affair. Or would she?
The Phyllis Summers factor
Aside from Michael, another person who'd be involved in Jack and Lauren's story is Phyllis. As Michael's friend and Jack's ex, Phyllis will undoubtedly have a lot to say about the situation. The show has been toying with the possibility of a Jack and Phyllis reunion event though she's with Nick Newman (Joshua Morrow).
Although Phyllis and Jack are no longer together, she still cares about him. So would her concern over him and Lauren be that of a pal or a jealous ex? A Jack and Lauren romance would bring some excitement to The Young and the Restless. Fans have already voiced their support for the pairing; now, it's up to the show to decide what to do.