'The Young and the Restless': Fans Don't Want Victoria and Billy to Reunite
The Young and the Restless businesswoman Victoria Newman (Amelia Heinle) faces more heartache. After learning her husband Ashland Locke (Robert Newman) faked his illness, Victoria is at a standstill. As she contemplates her next move in her love life, fans hope she won't reunite with a certain ex-lover.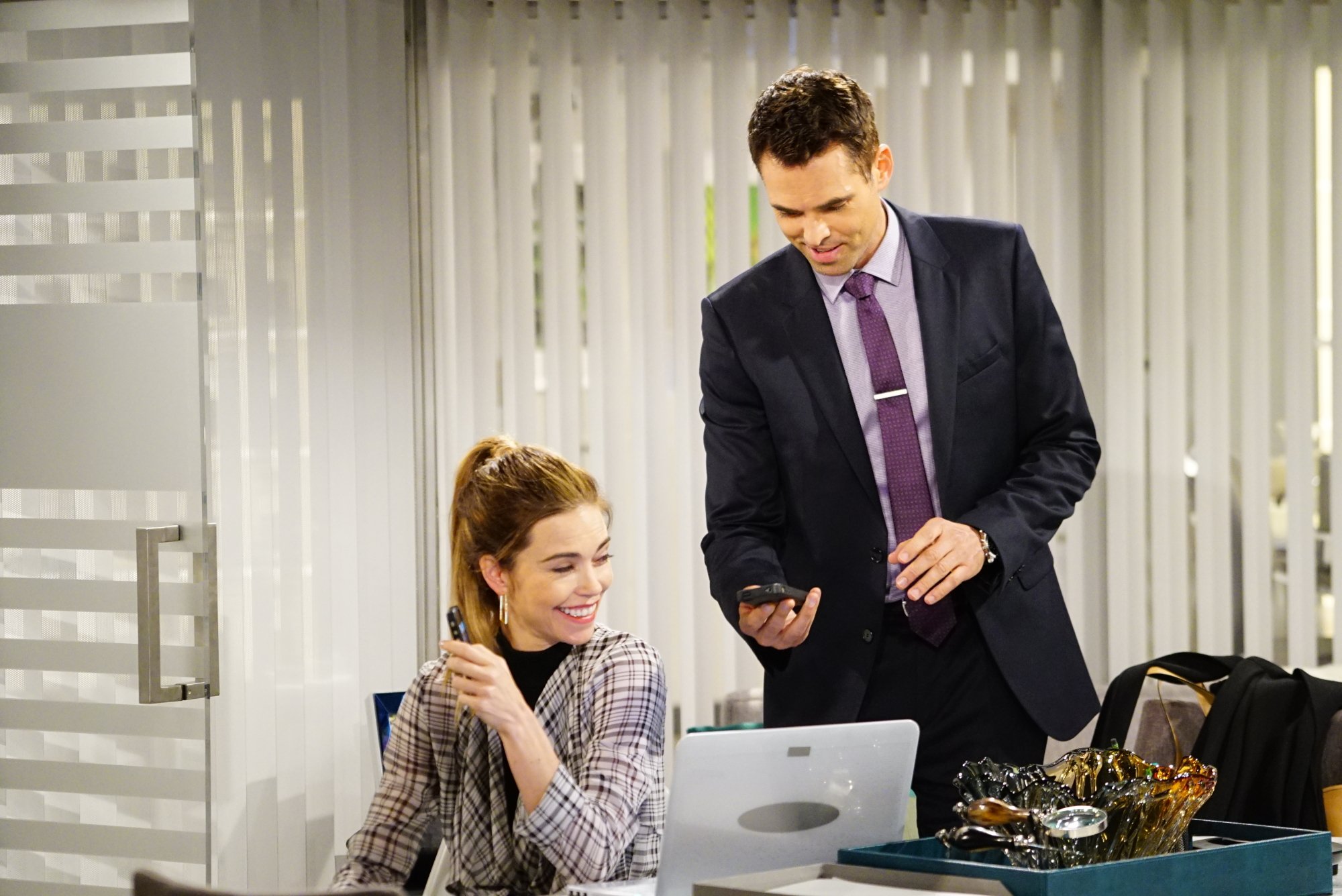 'The Young and the Restless' fans think Victoria Newman and Billy Abbott shouldn't get back together
After news broke of Ashland's latest scheme, Victoria received comfort. Her family rallied around her, and her ex-husband Billy Abbott (Jason Thompson) also offered his support. The two met at Crimson Lights, where Billy listened as Victoria explained her heartache from Ashland's betrayal.
Naturally, Victoria and Billy's scene sparked speculation of a possible reconciliation. While the two were a famous couple, fans feel that ship has sailed. On a Reddit thread, viewers voiced their opposition to a Villy reconciliation.
RELATED: 'The Young and the Restless': Robert Newman Believes Ashland Loves Victoria
"And so it begins. The slo-mo running of Victoria to Billy" wrote one user. "Ugh, I hope not; they're def better as friends than a couple,' another fan replied.
"I don't want them back in a relationship, but when the chips are down, they always have each other's backs," another commenter chimed in.
She's planning a reunion with Ashland Locke
The Young and the Restless fans believe Victoria will reunite with her ex-husband, but it won't be Billy. To everyone's surprise, Victoria is giving Ashland a second chance. The reunion with Ashland has her family concerned, and Victor and Nikki Newman (Eric Braeden and Melody Thomas Scott) voice their disapproval.
However, Victoria calms her family by telling them that reuniting with Ashland is her way of saving the company. Victoria put the Newman empire at risk when she and Ashland merged their companies. Fearing Ashland may try to take Newman Enterprises if they divorce, Victoria feels she has no choice but to stay with him.
Billy Abbott rescues Victoria Newman from Ashland Locke
Victoria's reunion with Ashland creates a stir in The Young and the Restless. Even Billy can't believe Victoria would take him back after everything he's done. Although Victoria reassures everyone she has everything under control, her decision may come back to haunt her.
Speculation is that Victoria and Ashland's upcoming trip to Italy will spell disaster for the couple. Ashland will learn Victoria is playing him, and needless to say, the scheming businessman won't be happy. With Ashland's temper raising, Victoria will be in harm's way as he seeks revenge.
However, Victoria will be rescued by someone she least unexpected. Billy will arrive in time to keep Ashland from hurting Victoria. The ordeal will bring Victoria and Billy closer, and she'll see him in a new light. As Victoria questions her feelings for Billy, it will spell trouble for his girlfriend Lily Winters (Christel Khalil), who'll be ready to fight for her man. 
RELATED: 'The Young and the Restless': Fans Sense Little Chemistry With Victoria and Ashland