'The Young and the Restless': Former 'General Hospital' Star Kristen Alderson Almost Played Summer
The Young and the Restless young heroine Summer Newman is a legacy character. Since 2006 many actors have played the role, including Hunter King. After King's departure, the producers began planning for a recast. As it turns out, a former General Hospital actor could've been the next Summer.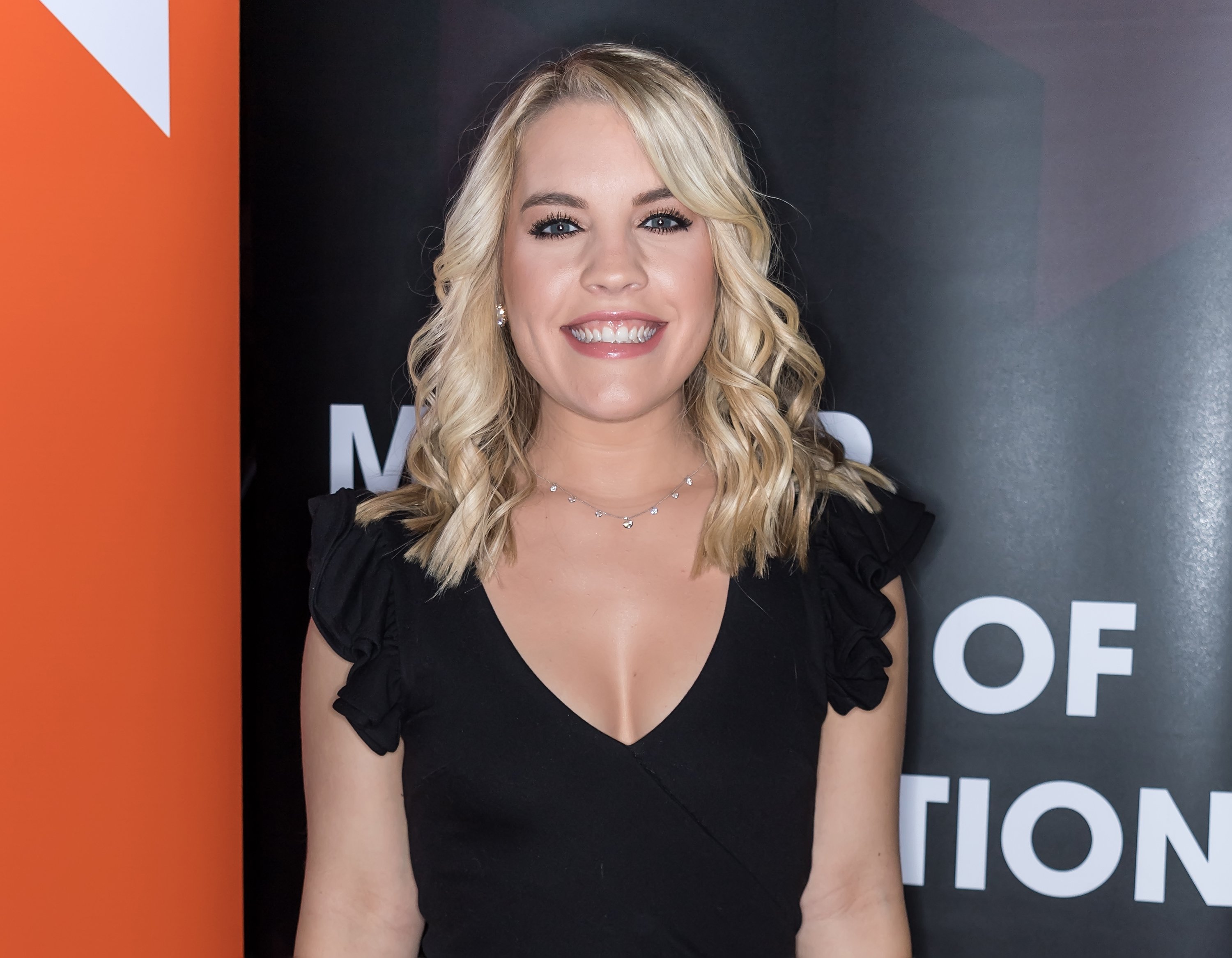 Kristen Alderson auditioned for the role of Summer Newman on 'The Young and the Restless'
After King left The Young and the Restless in August 2021, producers searched for their next Summer. The role of Summer became synonymous with King, so producers needed someone who could fill her shoes. One actor who wanted the part is former General Hospital star, Kristen Alderson.
RELATED: 'The Young and the Restless': Hunter King and Michael Mealor Return, but for How Long?
Alderson is one of the many actors who auditioned for the coveted role. In a Soap Opera Digest podcast interview, Alderson explained her reason for trying out for the part. "So I auditioned for Summer for The Young and the Restless. I got really excited about it. I totally sent them a video talking about how I had a huge crush on victor Newman growing up."
Unfortunately, things didn't work out in Alderson's favor. Although the producers appreciated her interest, they were looking for someone who looked like King for the role.
Kristen Alderson is best known for her work on 'General Hospital' and One Life to Live'
Alderson is no stranger to daytime TV; she debuted as Starr Manning on One Life to Live at six years old. For 14 years, viewers watched Alderson's remarkable performance as Blair Cramer (Kassie DePaiva) and Todd Manning's (Roger Howarth) daughter. After the show's cancellation in January 2012, Alderson reprised her character Starr on General Hospital.
Alderson's run as Starr on General Hospital lasted from February 2012 to March 2013. One of Starr's key storylines is losing her boyfriend Cole Thornhart (Van Hughes) and their daughter Hope in a car accident. Alderson's performance won her an Outstanding Younger Actress Daytime Emmy in 2013.
After her departure in March 2013, Alderson returned to the soap opera in May as the new character Kiki Jerome. As the daughter of Ava Jerome (Maura West), Kiki became an important character. Her romantic relationships with Michael Corinthos (Chad Duell) and his brother Morgan Corinthos (Bryan Craig) was a famous storyline.
After nearly two years of playing Kiki, Alderson left in February 2015.
The actor hopes to one day work on 'The Young and the Restless'
Alderson's hopes of returning to soap operas didn't work out. However, she's busy with her music and acting career. According to IMDB.com, Alderson's recent credits include the TV series, Mélange and This Show Sucks Truth + Consequences.
While Alderson would undoubtedly make a good Summer, The Young and the Restless producers cast Allison Lanier. Despite being turned down for the role, Alderson isn't giving up on her dream of one day working alongside Victor. "I just really want to have a scene with Victor Newman one day. That's one of my bucket list things. Even if it's like a 'What if?' sort of scene. I don't care. I just want to work with Victor Newman one day. But yeah, The Young and the Restless would be awesome."
Since Alderson didn't get cast as Summer, she may pop up as a new character in Genoa City.
RELATED: 'The Young and the Restless': Allison Lanier Impresses Fans in Summer Newman Debut