'The Young and the Restless': How Many Actors Have Played Nicholas Newman? The Answer May Surprise You
The role of Nicholas Newman on 'The Young and the Restless' in an important one. How many actors have played the part over the years?
Over the years, The Young and the Restless has cast dozens of actors and actresses for different roles. Some of which take over the role of a beloved star, while others originate a new character. That said, how many actors have played Nicholas Newman on the hit daytime soap?
Joshua Morrow currently plays Nicholas Newman on 'The Young and the Restless'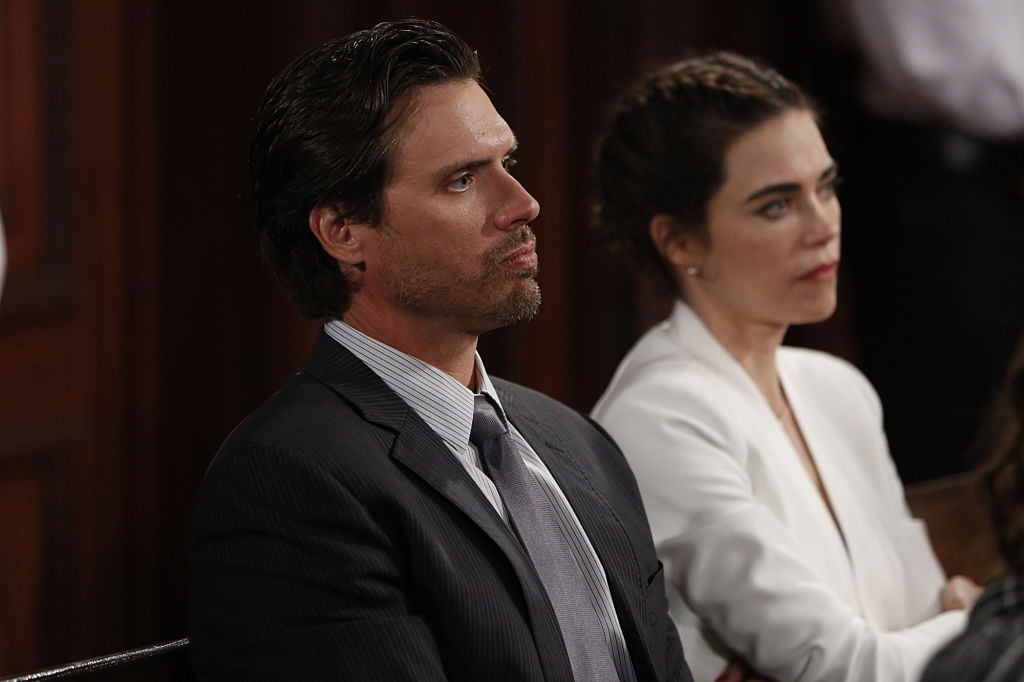 Since 1994, Joshua Morrow has remained one of Victor Newman's (Eric Braeden) children on The Young and the Restless. By the way he owns the scene at every attempt, you'd never assume the Juneau, Alaska native first auditioned for the role of Dillon on The Bold and the Beautiful.
Morrow made the final round of casting but lost out to Dylan Neal. Y&R quickly picked up the talented actor and the role would change his trajectory forever.
Morrow later told TV Insider, "Not getting Dylan was the greatest 'failure' of my life."
The actor previously acted in theater productions before modeling and performing with the soul-pop group 3Deep with Eddie Cibrian and CJ Huyer. They broke up in 2001 — seven years after he snagged the role of a Newman heir.
"People become actors because they want to play multiple things," Morrow said via Parade. "They want to explore and portray different things. This job, for all of its amazingness, sometimes, you're like, 'I've been doing this for six years, this one thing. I'd like to try something else.'"
The Y&R star received five consecutive Daytime Emmy Award nominations for Outstanding Younger Actor between 1996 and 2000 for his portrayal.
Have other actors played the role?
The character of Nick first appeared on-screen New Year's Eve 1988 as an infant to Victor (Braeden) and Nikki Newman (Melody Thomas Scott). Twins, Marco and Stefan Flores later stepped into the role in 1989.
By 1990, child actor, Griffin Ledner took over for a year and John Alden became an older child version from 1991-1994. During the summer of 1994, writers chose to write Nick as a teenager, casting Morrow into the role.
His character introduced Sharon Collins (Sharon Case) in which he developed a relationship, and eventually married. The two had three children, Cassie, Noah, and Faith Newman — all who've had multiple castings through the years. Morrow, however, has technically never missed a day of work.
"I've only had a couple of physical mishaps. I had my tonsils taken out. It's brutal in your 20s to have that done. I needed close to eight days off for it," he said in the same TV Insider interview.
"They ripped those suckers out and it changed my job forever when they came out. Also, I snapped my leg in half after a brutal accident. I was out for a week and they wrote it in."
How much longer will Morrow play Nick?
Every five years, Morrow's contract has come up for re-negotiations and every five years, the Y&R star has continued with his place in the soap. At this point, it'd be challenging for Y&R's dedicated fan base to accept another actor in the adult version of the role that Morrow made famous.
Other big names on the set have come and gone and returned to their characters at different points in their careers. One of the more recent examples is that of Michelle Stafford who left in 2013 and starred in General Hospital through 2019 before returning to Y&R.
Regardless of what his costars do, don't look to Morrow as a Y&R star who plans to leave.
"This is the best job in the world – outside of sports, which was my dream. There are times you question [decisions], but this life that I've somehow earned, which I never feel I have, is the greatest thing that's happened to me," he said.
The Young and the Restless airs weekdays on CBS.