'The Young and the Restless': How Many Co-Stars Has Bryton James Dated?
Soap operas like The Young and the Restless has had some co-stars fall in love behind the scenes, and Bryton James is the most recent star to find love.
It's not uncommon for coworkers to date each other, especially for actors who spend more time on set than they do at home.
Soap operas like The Young and the Restless has had some co-stars fall in love behind the scenes, and Bryton James is the most recent star to find love on the set. 
Who is Bryton James?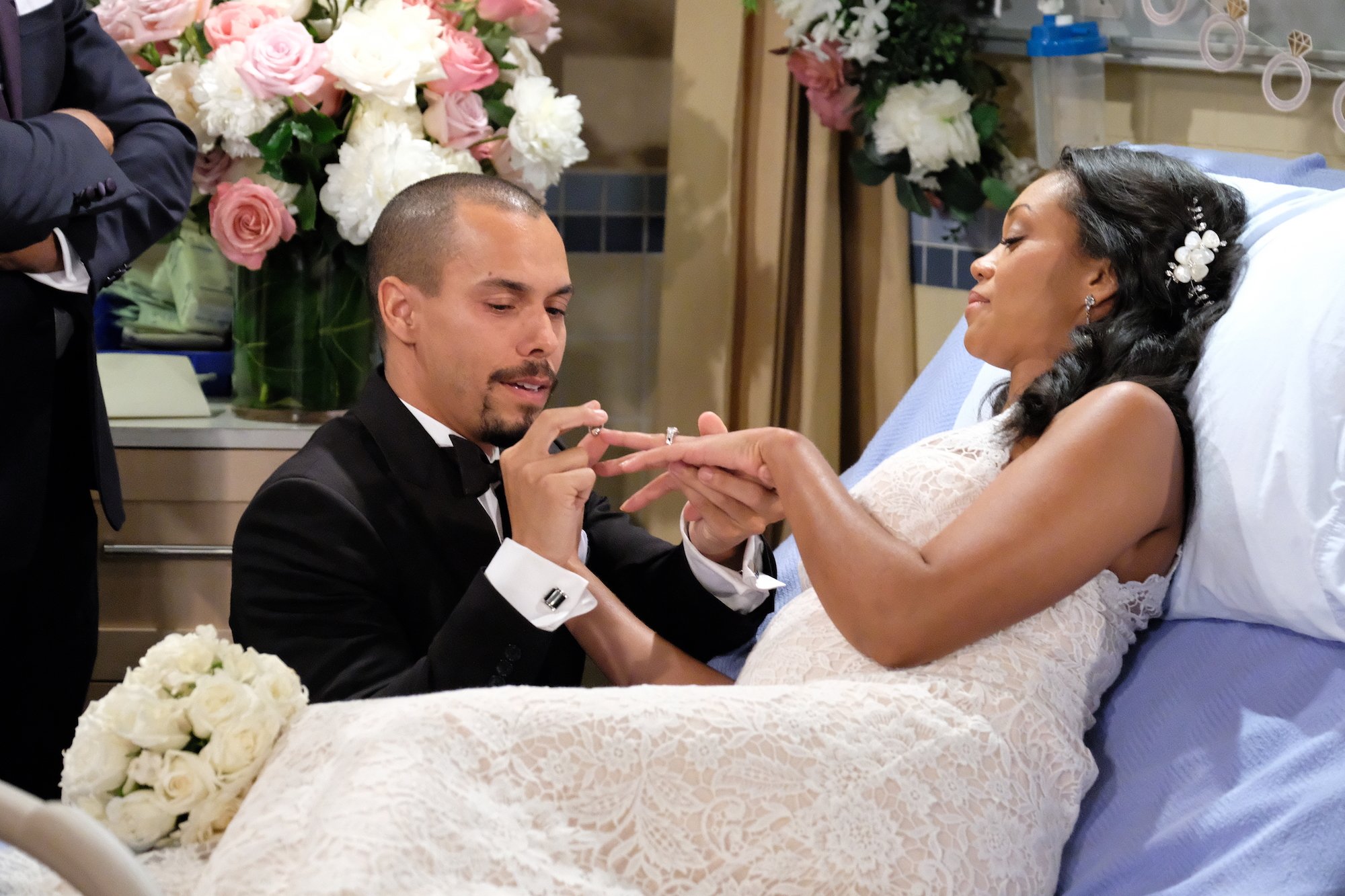 Bryton James real name is Bryton McClure. For the purposes of his acting career, he goes by Bryton James. 
He has been acting since he was just two years old, and he was known as a child star of the 90s. James didn't find instant fame, as he took small commercials and magazine ads when he was first starting out, but his career got a huge boost when he met Michael Jackson.
His major break came when he landed a role on Family Matters. He played Richie Crawford from 1990-1997 when he became a recurring character.
James took a risk and put his acting career on hold to focus on high school. After graduating, he landed a role on The Young and Restless, where he has been ever since.
In his spare time, James is a voice actor. He has done voice-overs for movies like LEGO HERO Factory: Rise of the Rookies and Young Justice.
Thanks to his many roles, James has a small fortune.
Celebrity Net Worth reports that James has an estimated net worth of $2 million. 
Who does Bryton James play on the 'Young and the Restless?'
James has been on the cast of The Young and the Restless since 2004, and he plays Devon Hamilton.
He came onto the show as a homeless teenager. His luck quickly changed when he came to the notice of the Winters, and was adopted by them. It hasn't been all sunshine and cocktail parties for Hamilton, however.
Hamilton has seen more than his fair share of tragedy on the show. He's faced down family drama, relationship problems, and health issues. Each season brings something new for Hamilton to deal with, but James plays the role with a style that has fans longing for more.
Bryton James is quite popular with his co-stars
While James never dated Naya Rivera, she had a bit of a crush on him when they were kids. In fact, she said she was obsessed with him. They played together on three episodes of Family Matters.
James married his childhood friend Ashley Leisinger, according to Married Biography. Christian LeBlanc, who plays Michael Baldwin on The Young and the Restless, actually officiated the wedding. The marriage lasted about three years before the two old friends decided to divorce. After that, Bryton began dating. 
According to CBS, James dated Sterling Victorian. He didn't meet her on the set of the Young and the Restless. Instead, he was introduced to Sterling by Christel Khalil who plays Lily Winters Ashby. 
According to Who's Dated Who, James and Victorian dated from 2015-2019 before calling it quits.
Soon after, James started dating his co-star  Brytni Sarpy, and it looks like things are getting serious between the two. SheKnows Lifestyles reports that the couple began dating in May 2019, and recently moved in together. 
When asked about how their relationship began, Sarpy told CBS Watch!, "We hit it off, literally from day one. I showed up for my screen test and didn't know where to park…he happened to be the person that I asked for help. I didn't know he was the one I was going to screen test with until we went upstairs. We laughed and just had great chemistry and became fast friends."