'The Young and the Restless': Inside Eric Braeden and Michael Muhney's Off-Camera Feud
'The Young and the Restless' alum, Eric Braeden, reportedly did not get along with Michael Muhney. Here's a look inside their feud.
Around the time of The Young and the Restless actor Michael Muhney's firing, rumors began to swirl about alleged sexual misconduct, bad behavior on the set, and a supposed feud with Y&R alum, Eric Braeden. The two played a father/son duo who didn't get along. Multiple outlets have reported the ongoing drama for years. What exactly happened? Here's what we know.
Michael Muhney alluded to Eric Braeden's involvement in another star's exit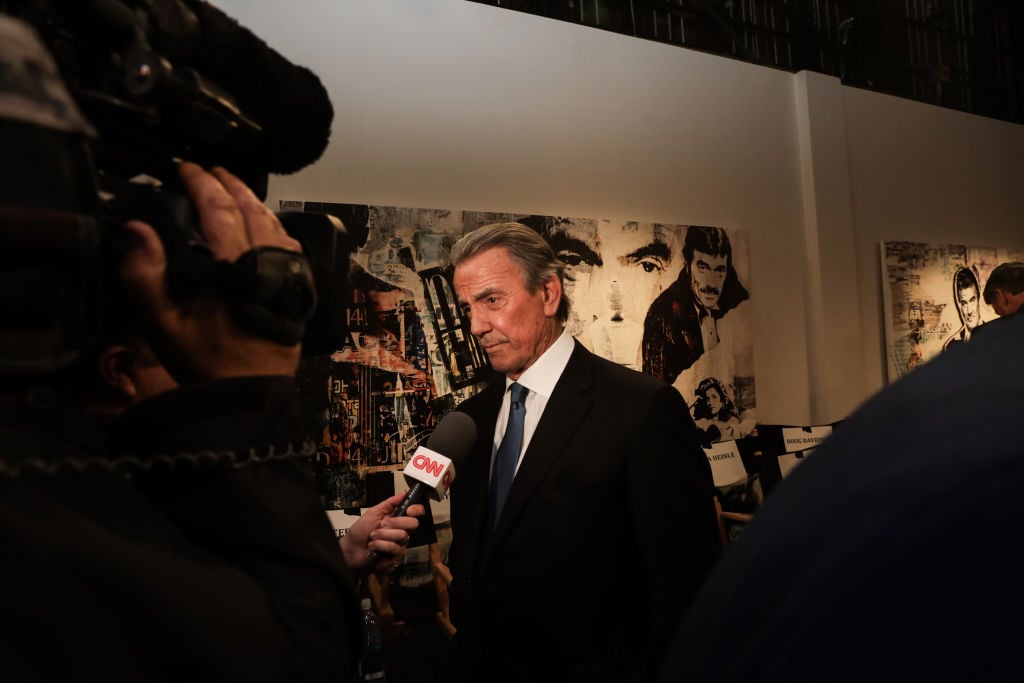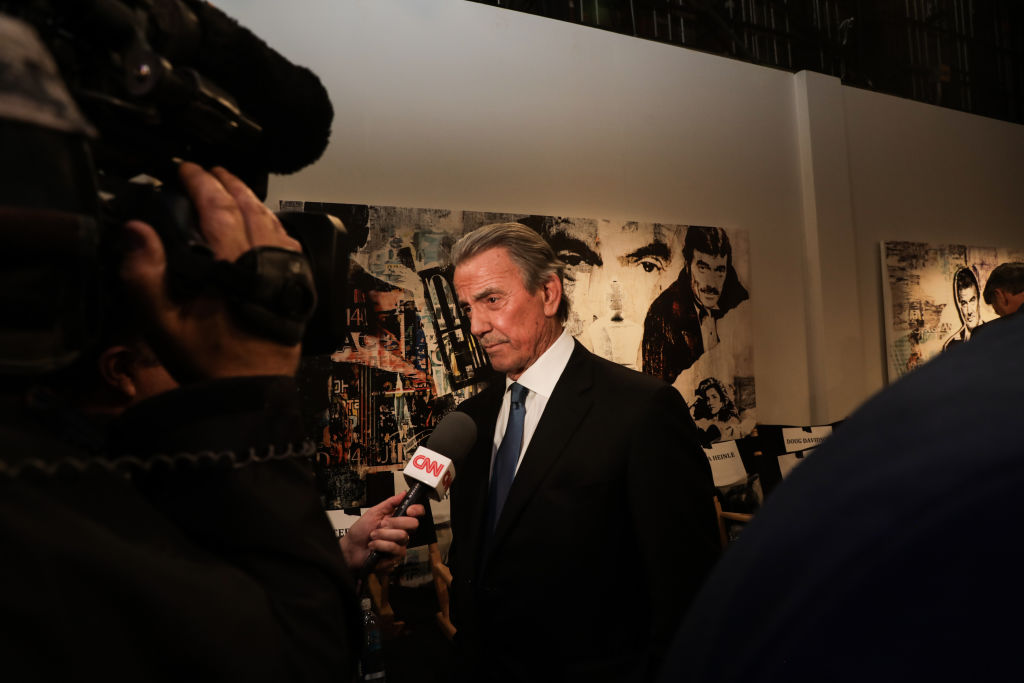 Former The Young and the Restless star, Michael Muhney played Adam Newman — the outcast son of Genoa City's powerful businessman, Victor Newman — from 2009-2014.
Muhney was let go at the end of 2013. The actor acknowledging some of it had to do with his own ego and ambitions, but also insinuations longtime Y&R actor, Eric Braeden, helped kick him off the show.
In an exit interview for Huffington Post, Muhney didn't directly call-out Braeden for his firing but alluded to Braeden's possible involvement in Maura West's departure instead.
"I do know one thing for sure: I really look up to and respect my friend, Maura West. She had the most dignified walk down The Green Mile that I've ever seen when she was fired from Y&R, too," he said.
He continued: "I'll apologize for when my character bled into my real life at times and if I was intense a few times. But I'll let everyone know how blessed and honored I was that I got to work with them all."
"I got to be an actor in a land where you can play dress-up and pretend with a collective group of other talented actors. I'm going to take Maura's lead. If there were disagreements in the past with Eric, for me, it has to be history."
Braeden, who is known for lashing out on Twitter, responded via tweet at the time, per Soap Opera Network.
"Implying I had something to do with MWest's departure is libelous!" He added, "Of course I am upset. Wouldn't you be if some slimeballs make statements that reflect not an iota of reality?"
Inside Muhney and Braeden's strained relationship
It's unclear exactly when things took a turn between Braeden and Muhney. Braeden told Radar Online he welcomed [Muhney] when he first joined. Towards the end though, they had issues.
"I welcomed Michael Muhney when he came here. He is a great actor. We did have our differences, but for anyone to say that I had him fired is a lie," he said. "I have always thought he was a very good actor and told him so.
He added that things eventually grew into shouting matches in which Muhney allegedly "waged a war" against Braeden, trying to get him kicked off the show.
"During that shouting match, all kinds of things were said. I won't go into detail about it. I don't remember the specifics of who said what but what I do recall is that I was prompted to get into 'fisticuffs' with him because he wanted me off the show if you want to know the truth," Braeden continued.
"That is about as far as I will go. That is it. It was a campaign to get me off the show. It was Muhney who wanted to get me off the show and he expressed that to various people."
Here's why Muhney wanted Braeden gone, according to Braeden
Why would Muhney want the Y&R veteran gone, Braeden said it's because Muhney wanted to be "head honcho."
"In his words, I was the old lion and he was the young lion. He wanted to push aside the old lion. That was in his words to me, at the very end," he said. He later added that [Muhney] is a, "very good actor and should keep his mouth shut. I don't need to listen to the drivel that comes out of that person's mouth."
Braeden said Muhney has no one to blame but himself, which Muhney acknowledged in the Huffington Post interview.
"Part of me feels this is because I've always been outspoken, and sometimes I've been too outspoken," Muhney said. "Sometimes I've walked around with a big backpack full of hubris. That is entirely on me. CBS, Sony, and Jill Phelps are not to blame for that. If I'm going to claim to be a grown man, I have to own that."
Braeden admitted Muhney "apologized for his ambition and his desire to become the guy, the young lion, pushing away the old lion." In fact, on Muhney's last day, he apologized to Braeden for his behavior.
"I have forgiven him, I always told him that openly," he added.
Fans blame Braeden for Muhney's firing and want him back
The newest actor to play Adam Newman — Mark Grossman — has taken some heat among fans. Viewers largely prefer Muhney's portrayal over all others (including This Is Us star, Justin Hartley). Because of this, some have placed blame on Braeden for Muhney's firing, even threatening not to watch the daytime soap anymore.
However, after Muhney's dismissal, claims he'd been fired from Veronica Mars for similar behaviors surfaced, according to TMZ. And, while rumors of Muhney sexually assaulting Y&R castmember, Hunter King, circulated — which he vehemently refutes — Braeden cleared the air about their alleged coup to get Muhney fired.
"I hardly know the girl. I just don't know people's names until they have been here for 10 years. She is a sweet girl and a damn good actress," he said. "The notion that Hunter King came to me and was coaxed by me to go to the top is utter nonsense. The rumor mill is being fed with misinformation, by whoever."
It doesn't look like Braeden and Muhney will be celebrating birthdays together anytime soon. But then again, that wasn't much of a stretch for Adam and Victor Newman.
The Young and the Restless airs weekdays on CBS.