'The Young and the Restless': Is Sharon Case Leaving?
Since 1994, fans have been enjoying Sharon Case on the popular soap opera The Young and the Restless, and for good reason. She is an amazingly talented actor, and everything that she has brought to the show over the years is nothing less than spectacular. Case is currently 49 years old and has accomplished quite a bit during her career. She is an award-winning actor, and her resume is pretty extensive.
Aside from The Young and the Restless, Case has appeared in another hit soap, General Hospital, and has also done work on shows such as Parker Lewis Can't Lose, Doogie Howser, M.D., Cheers, and Diplomatic Immunity. Fans will also recognize her from her work in musical theater, having starred in productions of The Nutcracker and Grease. It is true that Case has been a fixture on The Young and the Restless for well over two decades, and there is no doubt that she has a huge fan base. However, a recent interview leaves one question on many people's minds — is Sharon Case leaving The Young and the Restless?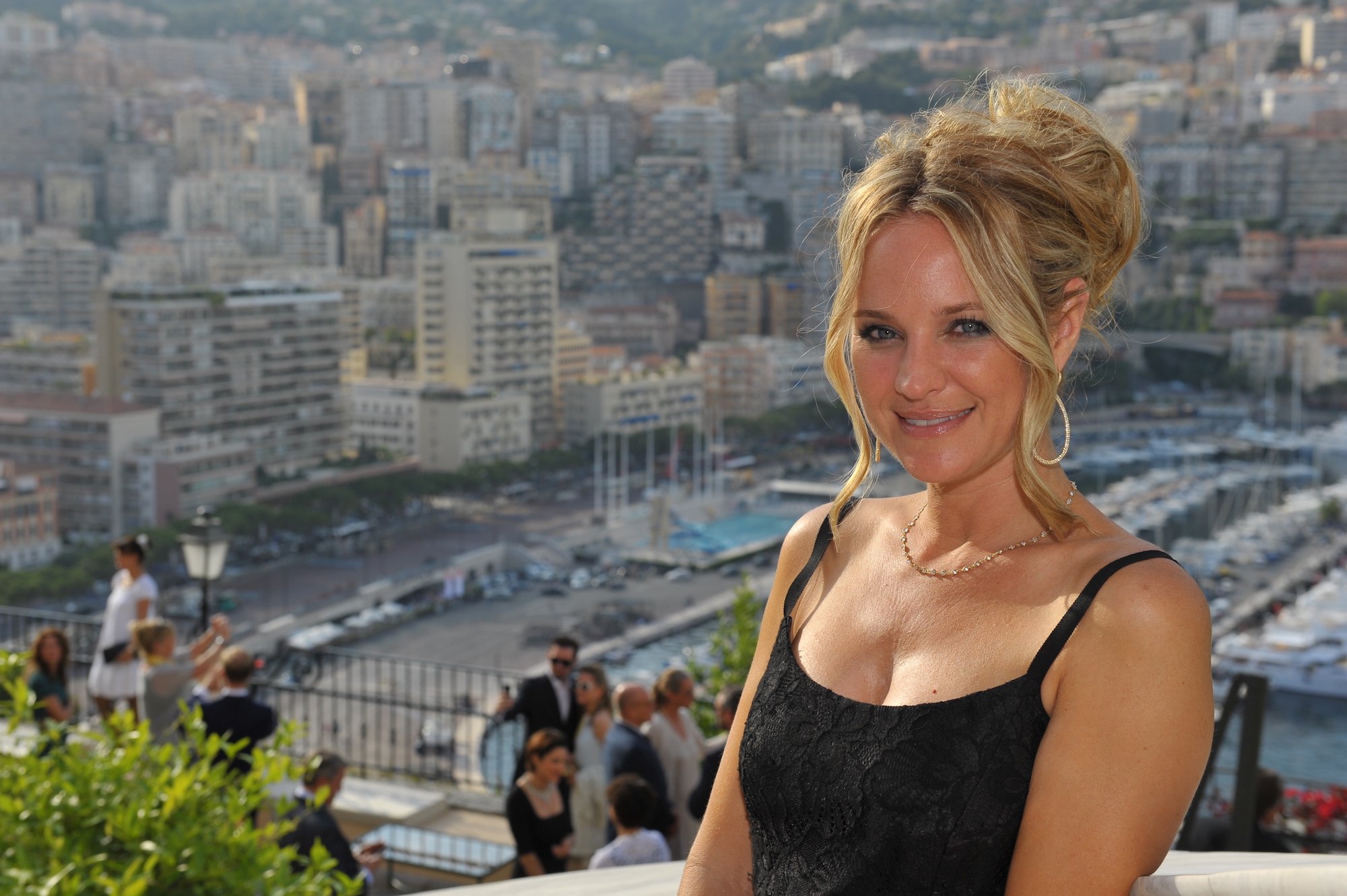 Who is Sharon Case?
Case is a dazzling actor who has been portraying Sharon Newman on The Young and the Restless for years. According to CBS, her character has gone through many ups and downs and has had many major storylines during her time on the show. Before joining the cast, Case was no stranger to soap opera acting and even received a Soap Opera Award for Hottest Female in a Daytime Drama. Fans will recognize the actor from her small role as Darla Diller on Season 1 of the hit show, Beverly Hills, 90210.
Soap Hub reports that she always knew she wanted to pursue acting as a career. Having gotten her start in dancing and modeling, Case knew that performing was the route she wanted to take and even said that "modeling would be a fantastic way to break into the hard-knock world of acting." Looks like her hard work and efforts really paid off!
Her character, Sharon Newman, has cancer
On The Young and the Restless, Case's character is dealing with something that, sadly, is familiar to many of her fans — she has cancer. According to Soap Hub, Sharon Newman found a lump and was subsequently diagnosed with breast cancer, a storyline with which she has given a gripping performance. On the show, Newman is trying to process the life-changing news, with her ex as well as her daughter, by her side for support as she continues treatment. The storyline really hits home for a lot of viewers, with executive producer John Griffith, saying that "The Young and the Restless has always tackled important social issues," and fans are thrilled with Case's performance.
Is Sharon Case leaving the popular soap opera?
So, what does the breast cancer storyline mean for Sharon Case and her future on the show? After a recent interview, many people have wondered if she could possibly be leaving, with Soaps in Depth reporting that she may be preparing for just that. Case didn't come right out and say that she would be leaving The Young and the Restless, however, her statements in the interview are pretty open-ended, such as her comment that "In Sharon's mind, there's a better chance that these test results are going to come back worse than the last test results. I think she's really starting to prepare herself for the worst." Does this mean Sharon Newman could die from breast cancer? And in that case, is there a chance they could bring her back? No matter the outcome, we know that a talented actor like Case will portray it in the best way possible, and we can't wait to see what her future holds.