'The Young and the Restless': Jack Confesses He Loves Phyllis, Does She Feel the Same?
Many The Young and the Restless couples go through angst. As seen throughout the decades, couples experience turmoil that either brings them closer or tears them apart. Jack Abbott (Peter Bergman) and Phyllis Summers (Michelle Stafford) are one pair that's had their share of breakups and reconciliations. Although the two are divorced, The Young and the Restless is foreshadowing a potential reunion with them.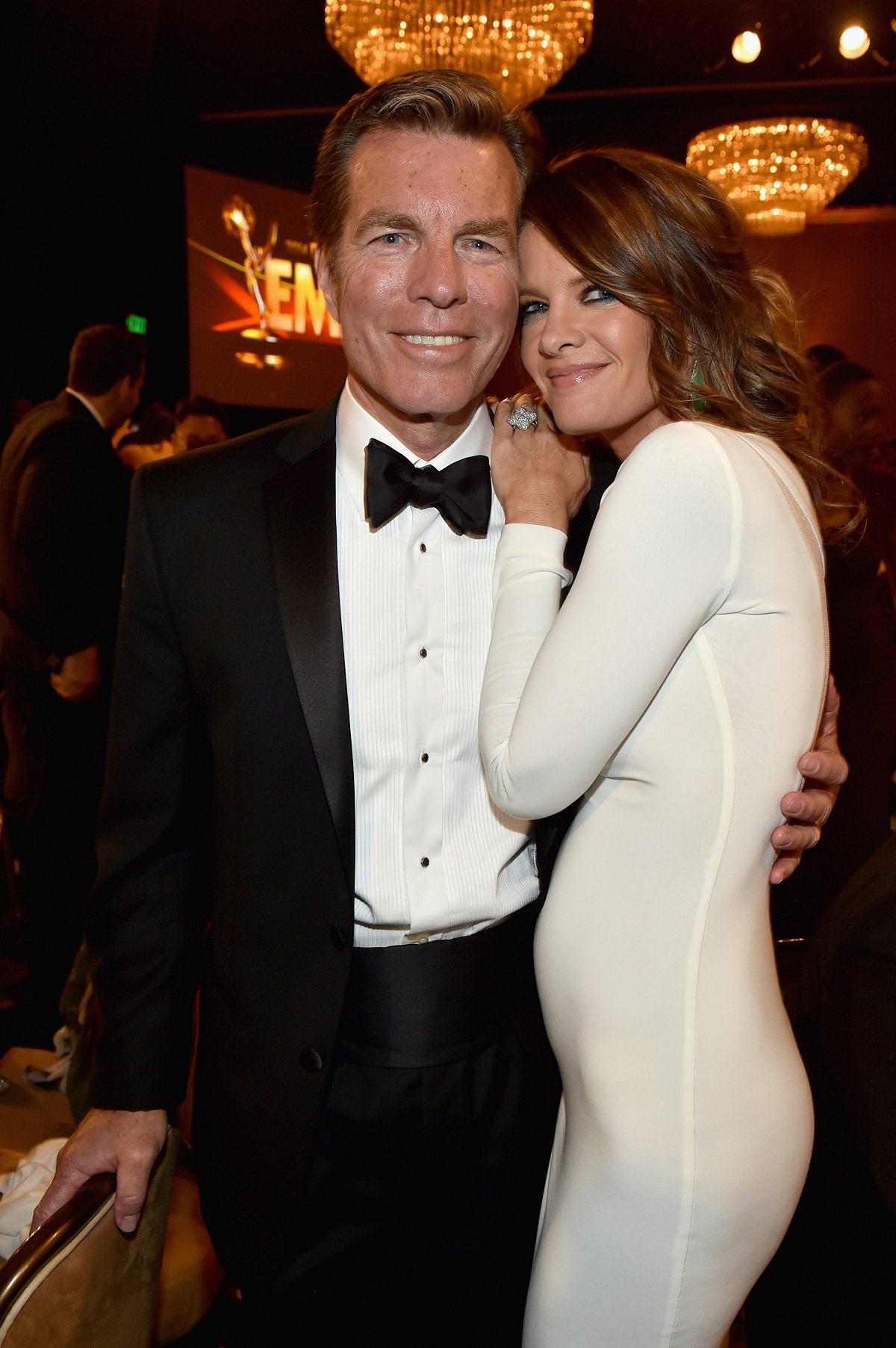 Jack Abbott confesses his love to Phyllis Summers on 'The Young and the Restless'
Although Jack and Phyllis are no longer together, the two remain friends. The pals have been spending a lot of time together ever since their kids Summer Newman (Hunter King) and Kyle Abbott (Michael Mealor), moved to Italy. The Young and the Restless viewers sensed a spark might be reigniting in Jack and Phyllis' relationship, and it turns out they were right.
As previewed by Soaps.com, Jack confesses to Phyllis that he's still in love with her. His declaration floors Phyllis, and it'll have her contemplating her future and what man she wants in it.
Does Phyllis Summers still love Jack Abbott?
During their conversation, Phyllis reminds Jack their marriage had its bad moments. But he's quick to point out there were some good times too. Jack and Phyllis' love affair spans two decades, and they're considered one of The Young and the Restless' super couples.
Numerous issues plagued their relationship, including Phyllis's affair with Nick Newman (Joshua Morrow), which resulted in Summer's birth. Although Jack divorced Phyllis, the two reconciled years later. But once again, they split due to Phyllis' infidelity, this time with Jack's brother Billy Abbott (Jason Thompson).
RELATED: 'The Young and the Restless': Jack May Be Attracted to Sally Because of Her Hair
Even though their marriage didn't work out, Phyllis continues to be a constant presence in Jack's life. She's helped him through his addiction problems and is there to pick up the pieces whenever he's heartbroken. While Phyllis's actions are deemed a supportive friend, deep down, there's a part of her that will always love Jack. A fact she must now face.
Will Phyllis Summers dump Nick Newman?
Although Phyllis told Jack she's happy with Nick, there's trouble brewing in Phick's paradise, as seen in recent episodes. Their issues began when Sally Spectra (Courtney Hope) informed Nick of how chummy Phyllis and Jack are. This raised concerns from Nick, who confronted Phyllis.
Phyllis is adamant Nick is the man she loves; however, this doesn't curb his doubts. With Nick having his suspicions, this is going to cause the two to drift further apart. As for Phyllis, it seems her feelings for Jack are resurfacing, and it'll be hard to ignore.