'The Young and the Restless' Star Peter Bergman Was Cheered on by Jerry Douglas on His First Day as Jack
The Young and the Restless star Peter Bergman may be a veteran on the show right now, but he was once a newcomer. In a recent interview, he talked about getting started on the show as Jack Abbott many years ago.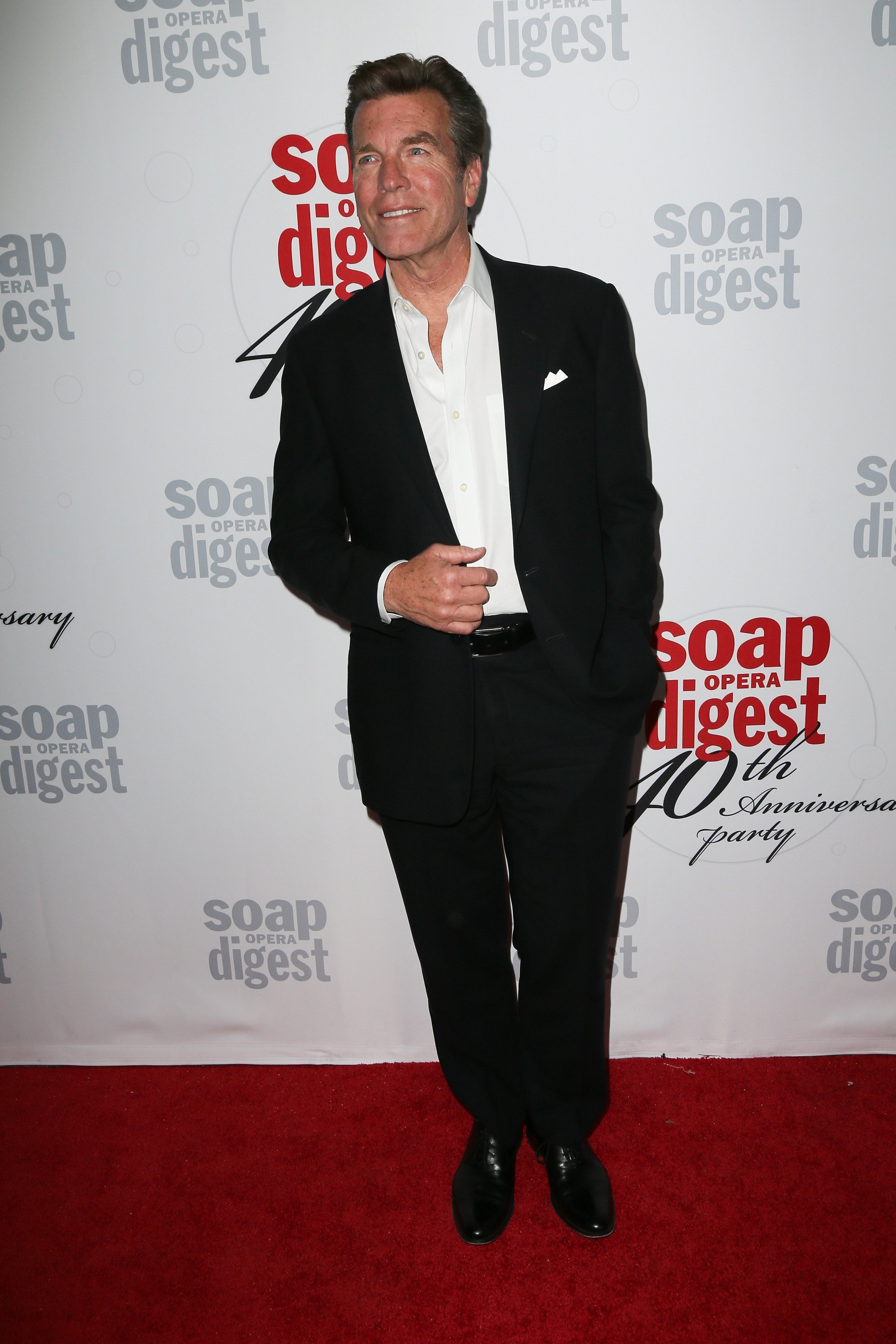 Peter Bergman's Jack Abbott is now the family's patriarch on 'The Young and the Restless'
Jack most known for being the son of John Abbott, and later, the patriarch of the Abbott family. Still, his most overarching storyline may be his longtime feud with Victor Newman. The character has been married to Patty Williams, Lindsey Wells, Nikki Newman, Luan Volien, Phyllis Summers, and Sharon Newman. He has two children Keemo Volien Abbott and Kyle Abbott.
Now that John has died, Jack has been the Abbott family patriarch for the last several years on the show.
"Jack started out as the bad boy scion to the family fortune," Bergman told SoapHub. He's learned about empathy from getting his heart broken and from failing to live up to what he thinks his father wanted him to be. He's struggled through his relationships with his sisters [Ashley, Eileen Davidson, and Traci, Beth Maitland], and their mother leaving them at a young age. All of these things including his father's passing, possibly the biggest single event in his life, have strengthened Jack."
Peter Bergman recalls his first day as Jack Abbott on 'The Young and the Restless'
In a recent interview with Soaps in Depth to celebrate the 48th anniversary of The Young and the Restless, Bergman talked about his time on the show far, including his first day on the set as Jack.
He started off by saying, "My first day on Y&R…you must understand that I left my wife with our three-week-old daughter in New York City to come out here, live at her parents' house in Encino for a few days before I raced back to New York.
The actor then talked about diving into scenes with two characters that are very important in the history of Jack.
"I had scenes with Jess Walton (Jill) and Jerry Douglas (ex-John)," Bergman explained. "Jess was this wonderfully eccentric actress and character. I was reminded of my life in the theater dealing with Jess."
He then talked about how Douglas made him feel good about replacing someone on the show. "Jerry is a sweetheart of a guy," he continued. "Jack's arrival was something that benefitted him if it worked out well, so he was cheering me on. But he was also cheering me on because I was an actor. Because I was a person who came in to replace somebody who had been there for a while. And he knew that was a hard thing. So he was very, very generous and very sweet with me on my first day."
The Young and the Restless airs weekdays on CBS.
[Correction: An earlier version erroneously referred to "the late" Jerry Douglas.]