'The Young and the Restless': Jordi Vilasuso Breaks Silence on Departure
'The Young and the Restless' star Jordi Vilasuso is set to exit his role as Rey Rosales later this spring after three years on the series.
The Young and the Restless cast is facing more shakeups with the upcoming departure of Jordi Vilasuso. The actor is known for his role as dedicated cop Rey Rosales on the CBS soap opera. News of Vilasuso's exit is making the rounds in the soap opera community, and the actor is finally breaking his silence.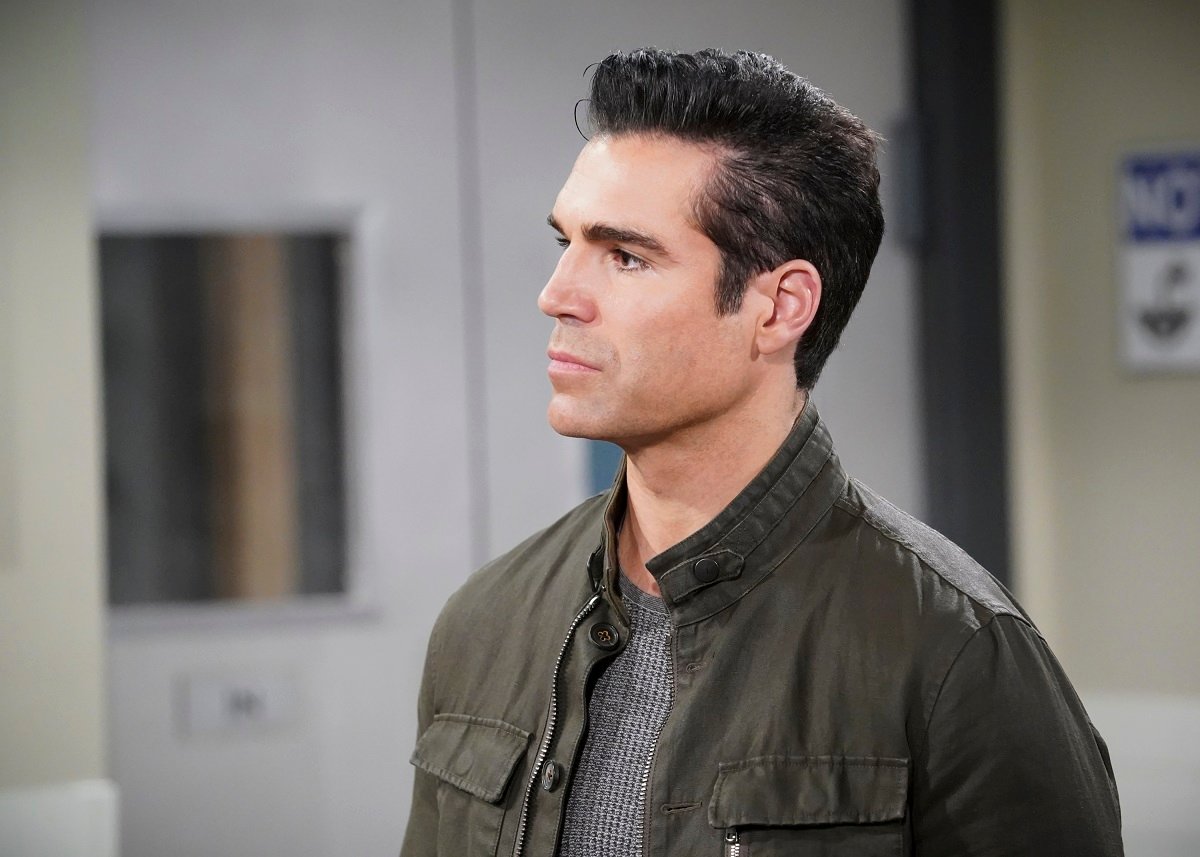 Jordi Vilasuso's firing from 'The Young and the Restless' was a shocker
Vilasuso joined The Young and the Restless in July 2018 and was pushed as the show's next leading man. His character Rey became a prominent figure as Genoa City's new lead detective. Rey's romance with Sharon Newman (Sharon Case) also garnered much attention. Yet, fans will be saying goodbye to Vilasuso and his character later this spring.
After news broke of his upcoming departure, Vilasuso revealed details about his firing. In an episode of his podcast Making It Work, Vilasuso and his wife, Kaitlin, discussed how his exit was a shock. "I had resigned back in October for another three years. But these contracts, there are six-month intervals where the show can decide not to re-sign you for the next six months. So that's what happened." 
Vilasuso then explained there were clues about his time with the show ending. "Maybe I should have seen the writing on the walls. The scripts that I was given were very minimal."
The show had a big storyline coming up for Rey Rosales
When Rey first arrived on The Young and the Restless, he was involved in big storylines. His marriage to Sharon was a big plot, and her feelings for Adam Newman (Mark Grossman) created problems. However, in recent months Rey and Sharon were placed on the backburner by the writers.
But the show seemed to be heading toward drama for the couple, thanks to Chelsea Lawson (Melissa Claire Egan). Rey and Chelsea developed a unique friendship. Many were shocked the two became pals because Chelsea poisoned Rey, then framed Adam for the crime. However, the detective had a big heart and forgave her.
Their recent scenes showcased their chemistry, and fans and Vilasuso were excited about the potential romance. "I've known Missy for over 10 years and was finally getting to work with her." Unfortunately, the Chey romance is over before it gets started.
Fans and co-stars react to his exit
Vilasuso's exit is a big news story, and his The Young and the Restless co-stars have already shown the actor lots of love. In an Instagram story, Case called him "a wonderful scene partner, fantastic actor, and all-around a really good man!" Meanwhile, Michelle Stafford wrote, "I was looking forward to working with you more. But great things ahead!"
Fans also expressed their opinion on Vilasuso's firing on a Reddit thread. "Honestly makes me a bit sad. I loved Rey and Sharon together!" wrote one viewer. "I like Rey a lot, but I'm not surprised he'll be leaving soon," another commenter chimed in. "I was looking forward to him and Chelsea! And now what will Chance do at work?" another fan replied.
Rey's fate is unknown, and speculation is already starting on how he'll be written off. Whether fans loved him or disliked him, his departure is a huge shock.