'The Young and the Restless': Joshua Morrow Hints at a Shick Reunion
'The Young and the Restless' fans are hopeful for a Sharon and Nick Newman reunion, and actor Joshua Morrow says it's a possibility.
The Young and the Restless duo Sharon and Nick Newman (Sharon Case and Joshua Morrow) are a super couple. The two have captivated audiences with their love story for over 27 years. Although the two are divorced, fans hold out hope for a reunion, and it may be coming sooner than they think.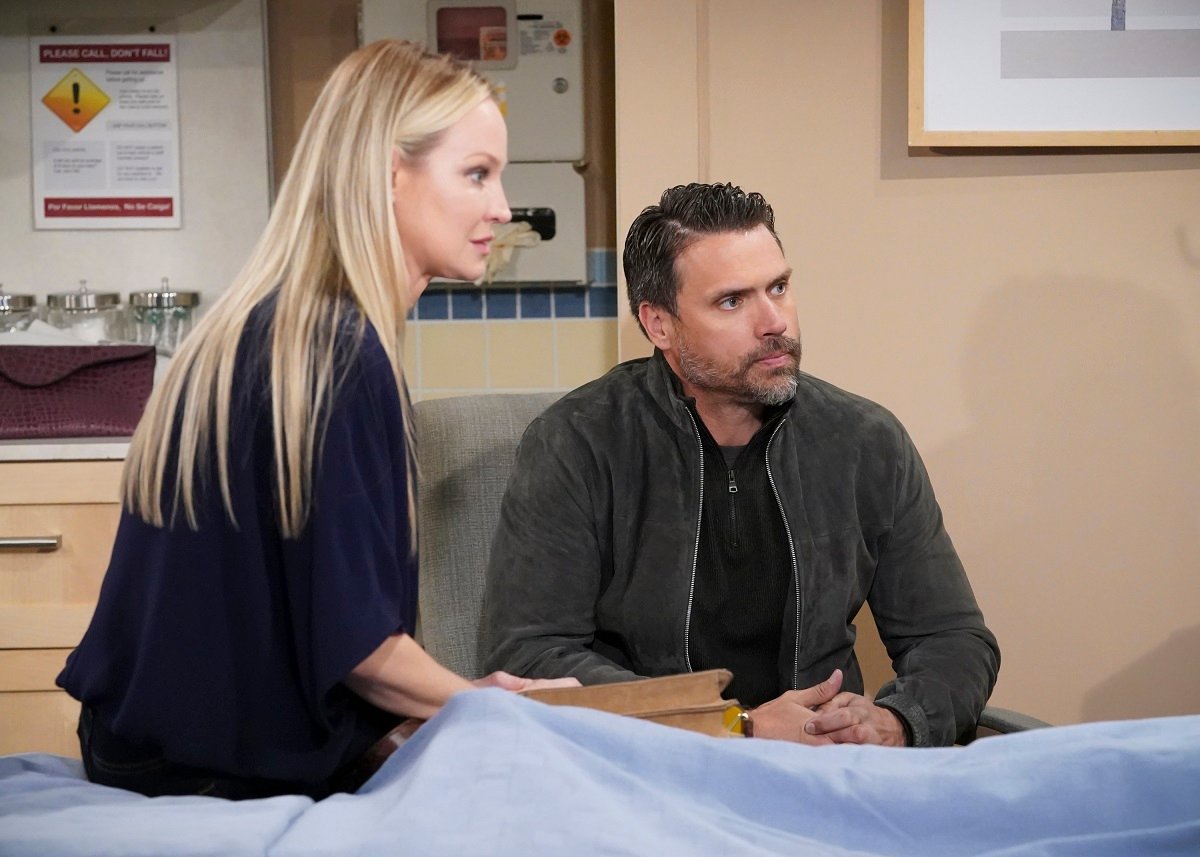 'The Young and the Restless' Joshua Morrow offers hope of a Shick reunion
Sharon and Nick have a strong bond like many other The Young and the Restless couples. Although they're no longer together, the two will always remain connected because of their children. Recently, the duo has been spending a lot of time together, sparking speculation of a Shick reunion.
Fans are excited about the prospect of Sharon and Nick reconciling, and they're not the only ones. Morrow discussed Shick's future in a recent interview with Michael Fairman TV. "Obviously, the writing is on the wall as to where this will lead, but the journey of how they get there will be the question. I don't know when it will happen, but obviously, Nick and Sharon have a tremendous history, and anytime they get together, it is usually beautifully told."
Sharon and Nick Newman's iconic love story
The Young and the Restless created Sharon and Nick's famous love story in 1994. The pair met as teens and fell in love, much to the chagrin of Nick's mother, Nikki Newman (Melody Thomas Scott). The two wed in one of the show's most beautiful weddings and settled into married life.
Their family grew with the addition of three children, including Sharon's daughter Cassie Newman (Camryn Grimes). Yet, like many soap couples, the two experienced their share of drama, including infidelity from both sides. In 2005, they faced every parent's worst nightmare when their daughter Cassie was killed following a car accident.
Cassie's death causes the couple to drift apart, and Nick cheats on Sharon with Phyllis Summers (Michelle Stafford). Sharon and Nick divorce and move on with other people. However, the couple reunites several times over the years, with each one ending in heartache.
What's stopping Sharon and Nick Newman's reunion?
The Young and the Restless fans are anxious to see Sharon and Nick reunite. However, it may not happen so quickly. First off, Sharon is married to Rey Rosales (Jordi Vilasuso). Sharon is committed to Rey, although he's worried about their other ex-husband Adam Newman (Mark Grossman). Yet, it may want to keep an eye on Nick.
Aside from Rey, there's also Phyllis. Nick and Phyllis recently broke up, although it appears they may not be over yet. With Nick unsure what he wants, it might be a while before he and Sharon find their way back to each other. But when and if they do reunite, there will be a big celebration with Shick fans.