'The Young and the Restless': Are Joshua Morrow and Hunter King Friends?
The Young and the Restless stars Joshua Morrow and Hunter King may be family on the show, but in real life, do the two have a friendship?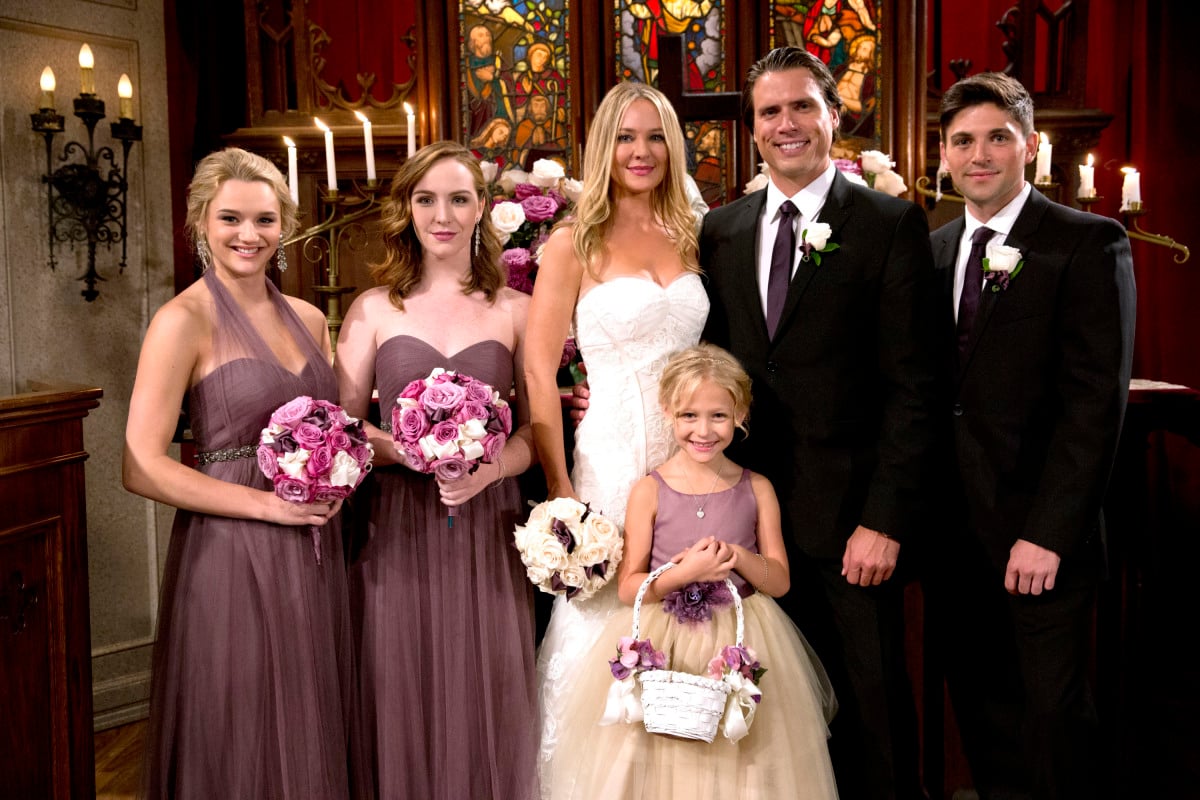 Joshua Morrow and Hunter King play son and daughter Nick and Summer Newman on 'The Young and the Restless'
On The Young and the Restless, Nick is the son of longtime characters Victor Newman and Nicole "Nikki" Newman. Nick has been on the show's canvas since he was born in 1989. The character was rapidly aged to be a teenager in 1994 and Morrow debuted in the role. Morrow portrayed the character since then, remaining on the show for a full-time basis for going on 30 years.
King is the second actress to play the rapidly-aged version of Summer, who is the daughter of Nick and Phyllis Summers. Lindsay Bushman played the character in 2012 before she was swiftly recast with King that same year. King has played the role most of the time sense then, though she has had several breaks from the show.
Why Summer is 'so special' to Nick
As the only child between Nick and Phyllis, Summer is an important character on the canvas, if only as the reminder of Nicholas' infidelity. The infidelity may even be looked at as one of the domino effects of the death of Cassie Newman. Morrow and King did an interview in 2019 with Soap Opera Digest in which they talked about their characters as well as their off-screen relationship
"Summer is so special to Nick because she came when life was so flippin' crazy and scary for him," said Morrow. "He and Phyllis had this magical baby who was somebody for him to protect and love. I love the relationship they have now because Summer can be a difficult young lady."
RELATED: 'The Young and the Restless' Sharon and Adam's Rekindling is Finally Happening
Morrow also compared the relationship to the relationship that he has with his own daughter. "Like I am with my own daughter, who can also be a bit of a handful, I can find both humor and comfort in that," he said. "My little girl can do no wrong in Daddy's eyes and that's how Nick looks at Summer. So, it just gives Nick a lot of possibilities, and being around Hunter is like the light in the day."
Joshua Morrow and Hunter King on their relationship
Morrow and King are definitely friends and real-life and their on-screen rapport extends outside of the show.
"I love his spirit," King said of Morrow. "He's such an easygoing guy and he likes to make work fun. He doesn't take himself too seriously and he always knows how to put a smile on people's faces. There's no one who can make the crew laugh like Josh does. He brings such a fun energy to the set. I can be having a down day and Josh knows how to turn that around. He's the life of the party."
Speaking about King, Morrow said, "She's a beautiful person, inside and out. When I come onstage, I want everybody to think, "Oh, okay, this is not going to be a downer." When my time on that show is done, I'll never leave with any trophies, but I would like people to say, "You know, that was a pretty good time." It's stressful so I want everybody to have a little fun, and Hunter is lighthearted and funny. She's got it together, she's one of the good ones. I hope she stays forever because she can be the future of this show if it's something she wants."
The Young and the Restless airs weekdays on CBS.