'The Young and the Restless': Mark Grossman on if Adam Newman is 'Emotionally Traumatized'
Whether you love him or hate him, Adam Newman is one of the most popular and talked about characters on The Young and the Restless. In a recent interview, the character's portrayer, Mark Grossman, discussed his motivations, family feuds, and more.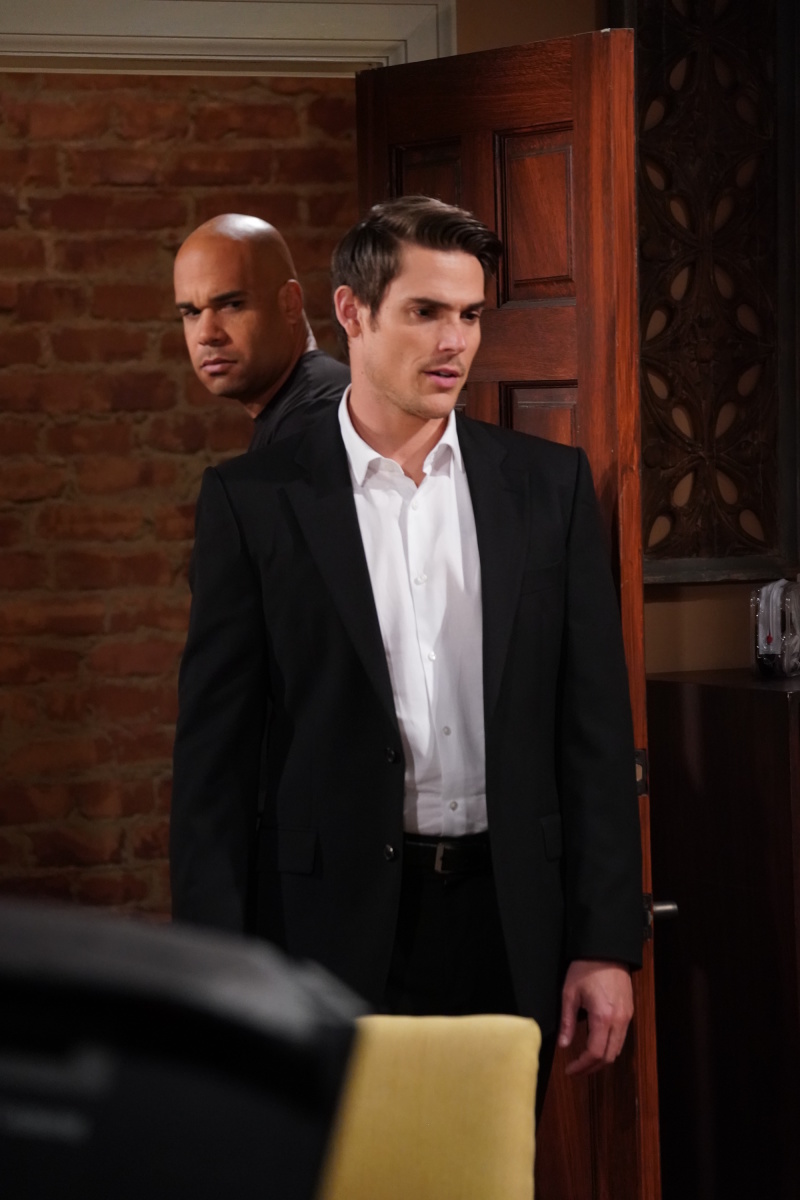 Adam Newman has been an integral part of the show since his reintroduction
After Adam, the son of Victor and his ex-wife, Hope Newman, was born in 1995, it took almost 15 years for the character to come back on the show as an adult. Chris Engen first debuted in the role in 2008. He was in the role for about a year before being recast with Michael Muhney. Muhney was in the role from 2009-2014. The character was then recast with future This Is Us star, Justin Harley, who was in the role from 2014-2016. Mark Grossman currently portrays the character and has been in the role since 2019.
The character often floats between a villain and an anti-hero. Regardless of whichever side he is floating on at the time, the character is one of the most nuanced on the show and in daytime soaps in general. He has a fraught relationship with his family. His relationship with Victor can be described as a love-hate one, while he has rarely had decent relationships with his siblings Nicholas, Victoria and Abby. He is known for having popular, prominent romances with both Sharon Collins Newman and Chelsea Lawson.
There was also a storyline early in the character's return that involved him being in a sexual relationship with a man, Rafe Torres, so that he would be distracted and not look into his misdeeds. The storyline was controversial, not just because of Adam using Rafe, but also due to the fact that many fans thought it was queerbaiting since the relationship was never shown on-screen. Many speculated that Engen left the role to objections to the storyline but later he later said that he wasn't satisfied with the character's direction before this part of the story was written. The show has never revisited this or Adam's sexuality, with viewers just left to believe that Adam was sleeping with Rafe for his own personal benefit, not because he is non-straight.
Mark Grossman digs into why Adam is the way he is
In a recent interview with Soap Opera Digest, Grossman talked about several aspects of the character of Adam, especially why the character has so much baggage and things weighing him down.
From Grossman's perspective, Adam has just had to deal with so much, dating back to when he found out he first found out that was Victor's son and a Newman heir. "Historically, Adam went out into the world and did his own thing,' he said. "He made something of himself on Wall Street without using the Newman name, and then he found out that Victor is his father. I think that changed things for him. Adam thinks he's more qualified to run the family business than his siblings because he's the most like Victor, and whether Adam wants to admit it or not, he really wants Victor's respect. Adam thinks that running Newman will win his father's love and approval."
While Adam has been the Newman family outsider for most of his time on the show, the character really isn't to blame for all of it. Though the character has done some potentially unforgivable deeds, even when he's doing good, his sisters, brother and step-mother typically don't want anything to do with him.
"There's a lot of damage there to repair, maybe too much. Adam has made some attempts before but Nick, Victoria and Nikki have always shut him out of the family,' said Grossman. "I think Adam wouldn't mind a cooling-off period with them but it works both ways and they don't seem at all interested in making peace."
On the death of A.J. Montalvo
The most recent storyline on the show is that Adam is actually responsible for the death of A.J. Montalvo and Victor has been actually hiding the truth for him.  "He just wants to know what really happened, and if it turns out to be true that Victor has been protecting Adam all of these years, he'll have to re-examine everything about his life. Victor covering this up so Adam wouldn't be emotionally crushed would be huge. If that's the case, it could lead to some kind of reconciliation with them."
When asked if Adam could be "emotionally traumatized" and his thoughts on taking the character down the road, Grossman definitely had some thoughts. "I would love to take my character to a very emotional place like that. It sounds so juicy," he said. 'That would be a really broken Adam for a while. I love those moments where you earn the right to cry."
The Young and the Restless airs weekdays on CBS.