'The Young and the Restless': Melissa Ordway and Justin Gaston Thought Playing Abby and Chance Together Would Be Weird
The Young and the Restless has a new married couple on the scene. Abby Newman and Chance Chancellor have tied the knot. But instead of Chance's regular portrayer, Donny Boaz, playing the character, he is temporarily being played by someone else. That person happens to be Justin Gaston, the real-life spouse of Melissa Ordway, who plays Abby.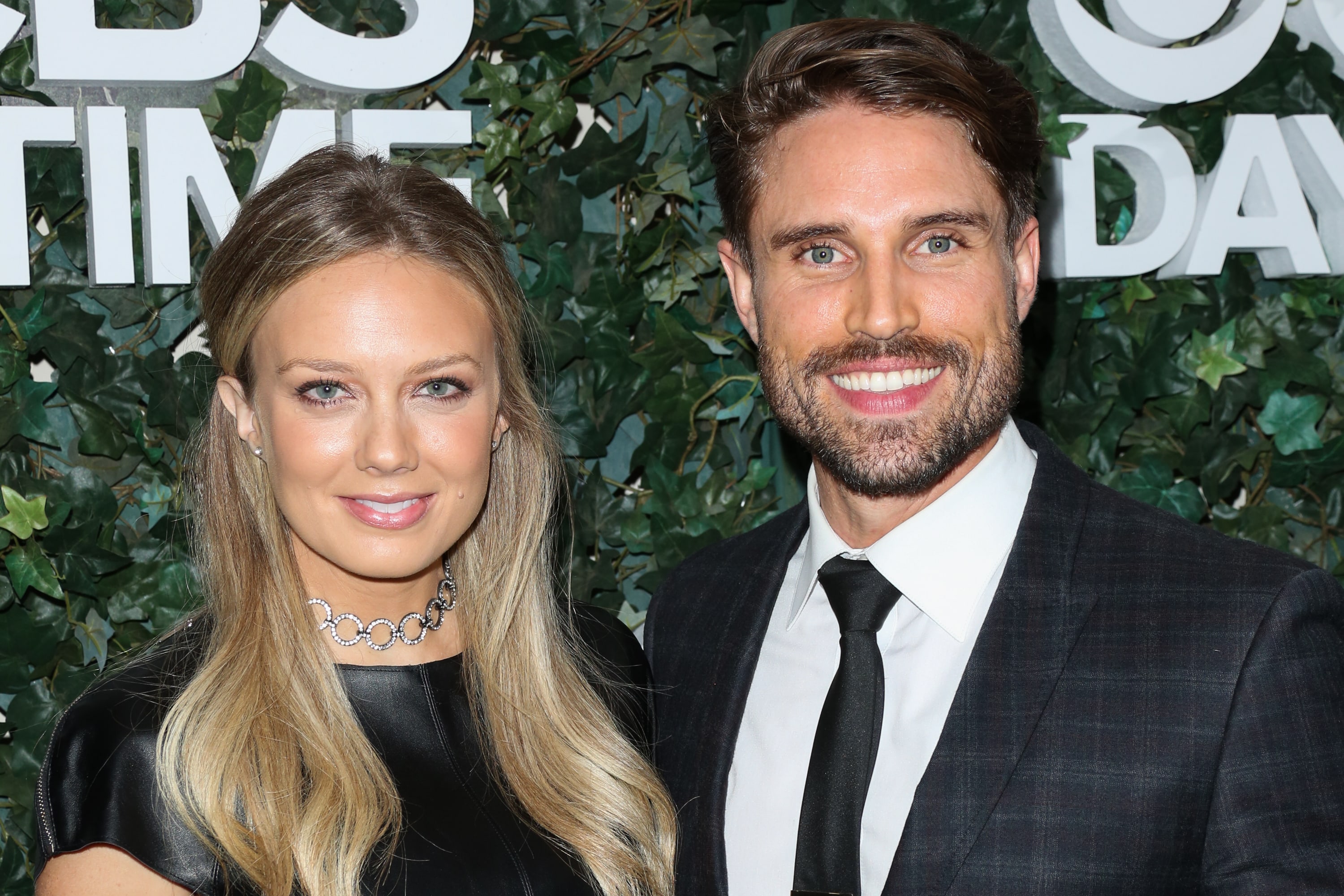 Justin Gaston stepped in for Donny Boaz to portray Chance Chancellor on 'The Young and the Restless'
Boaz first announced on Instagram that he tested positive for COVID-19 and would be off of the show for a while.
He wrote, "I have a little news that I need to share. "A few weeks ago, I tested positive for COVID-19. Thankfully, I did not have any symptoms In following guidelines, I quarantined at home so you may not see me on Y&R for a bit. I'm happy to say I've returned to work and will be back on the air very soon. Thank you for the continued support."
Soap Opera Digest first reported that Gaston would take over the role temporarily. Sharing the article, Ordway wrote on Instagram, "Who better to step in than my incredibly talented, handsome husband?! Love you @jmichaelgaston."
RELATED: 'The Young and the Restless': Inside the Shocking Allegations That May Have Led to Multiple Actress's Exits
Just Gaston and Melissa Ordway on playing a fictional couple as a real-life couple
In a recent joint interview with TV Insider, Gaston and Ordway talked about acting together on-screen.
"I was really, really excited to work with Melissa," said Gaston. "At first, we were like, "Is this going to be weird?" But it wasn't at all. I've known everyone in the cast for a  while I was happy to step in.
Ordway shared similar sentiments, adding, "Initially, I just wanted Justin to think I was a good actress! I still have such a big crush on him even though we've been together for a while. At first, we didn't know what to expect. But this was the most fun two weeks I'd ever had at work. Justin and Melissa don't speak to each other nearly as eloquently as the writers write for us!"
Though Abby has had several love interests before, including marriage, Ordway says that there is a specific why her character can relate to Chance the best.
RELATED: 'The Young and the Restless': How Many Actors Have Played Nicholas Newman? The Answer May Surprise You
"These are two characters that have so much in common, starting with their families," she explained. "He's a Chancellor and can relate to Abby being a Newman and an Abbott. These are some of the most well-known families in Genoa City. Hopefully, this [relationship] sticks for Abby. We'll have to wait and see."
There is still no idea yet when Boaz will return to the show. The Young and the Restless airs weekdays on CBS.