'The Young and the Restless': Michelle Stafford Pays Tribute To Departing Co-Stars Hunter King and Michael Mealor
It's the moment The Young and the Restless fans have been dreading. As seen earlier this week, Summer Newman (Hunter King) and Kyle Abbott (Michael Mealor) were reunited after being kept apart by Tara Locke (Elizabeth Leiner). Although it was a happy moment, it was also bittersweet.
With Mealor and King exiting the show, fans will have to say goodbye to their favorite couple. Mealor and King's departures are emotional for fans and their co-workers, who've been paying tribute to the duo. Actor Michelle Stafford, who worked closely with the pair, penned a touching tribute to her former co-stars on social media.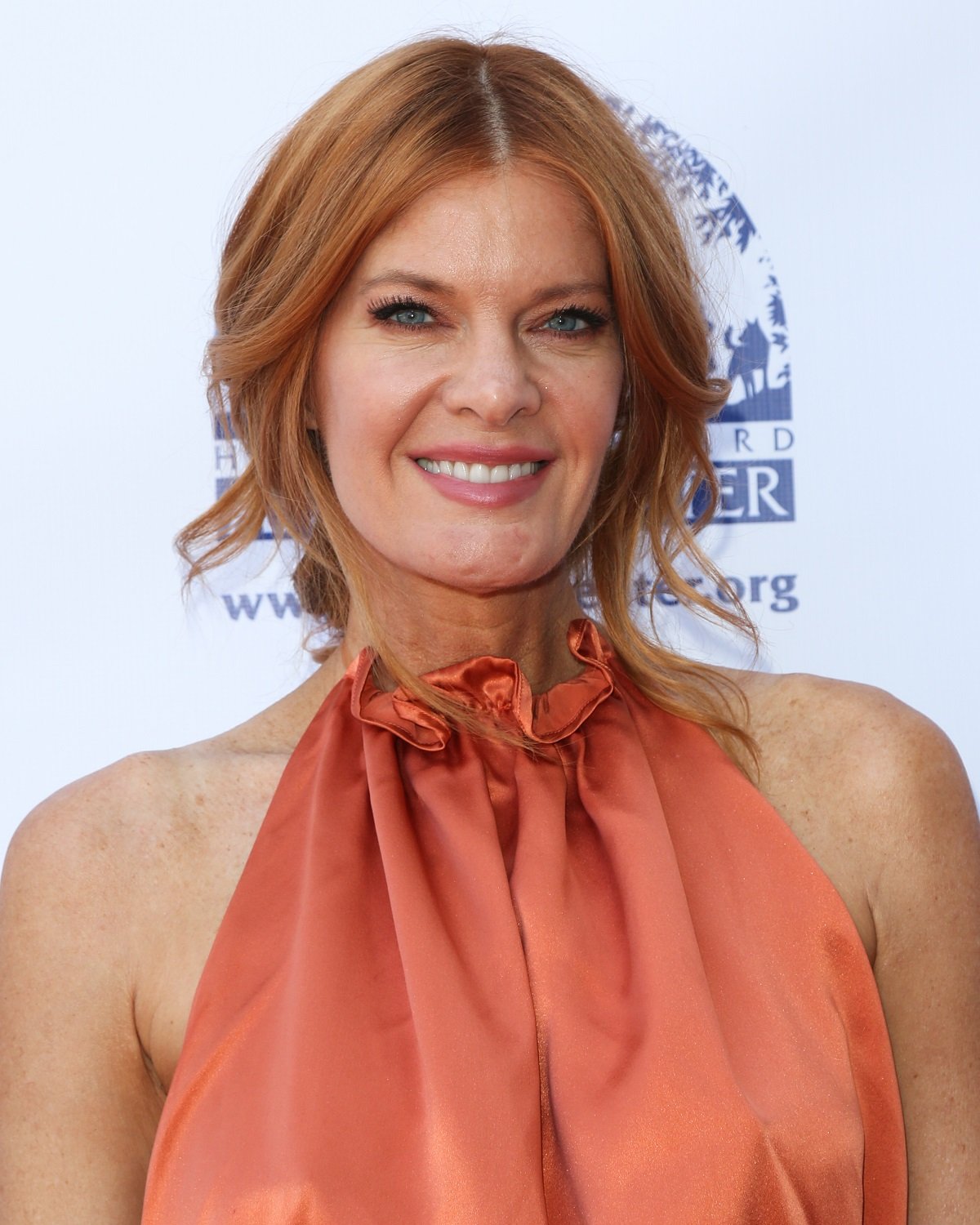 Michelle Stafford's tribute to Hunter King and Michael Mealor
No one is more emotional about King and Mealor's exit than Stafford. Stafford plays King's on-screen mother, Phyllis Summers. King's chemistry with Stafford made their characters one of The Young and the Restless' best mother, daughter duos. Having worked closely with King and Mealor throughout the years, Stafford had a tight bond with the young stars.
According to Michael Fairman TV, Stafford had nothing but kind words in her social media tribute to the pair. In an Instagram post, Stafford says she loves and will miss her co-stars. "They are Super Stars!! I have said that from day one,' Stafford wrote about King and Mealor who are leaving to pursue other projects.
Why Hunter King and Michael Mealor are leaving 'The Young and the Restless'?
Reports about King and Mealor's exits from The Young and the Restless began in July. According to Daytime Confidential, King and Mealor were in the midst of contract negotiations. When fans heard the news, they hoped it wasn't true and a deal could be made. Unfortunately, the fans didn't get their wish as the actors confirmed their departures.
King has played Summer Newman on and off since 2012. During her time on The Young and the Restless, she won two Daytime Emmy awards for Outstanding Younger Actress. Aside from her work on the soap opera, King also had a recurring role on the CBS comedy Life In Pieces.
RELATED: 'The Young and the Restless': Fans Are Ready for Summer and Kyle to Make a Major Move – and It's Not Marriage
In March 2018, Mealor made his debut on The Young and the Restless. He immediately became a hit with fans and critics, who felt he was the best actor to Kyle. Mealor's popularity would increase when he was paired with King, and their characters became Genoa City's newest power couple.
Summer and Kyle's 'The Young and the Restless' love story
Summer and Kyle's love story has become a central focus on The Young and the Restless throughout the years. The two were childhood friends; then, as they grow up, they fell in love. However, like any soap opera couple, Summer and Kyle's relationship was plagued with issues. They had several breakups, many of which lead to one of them leaving town.
In 2018, after Summer and Kyle returned to Genoa City, it was obvious the love was still there. However, Kyle was now dating Lola Rosales (Sasha Calle), who Summer was jealous of. When Lola needed a liver transplant, Summer is found to be a compatible donor. Kyle offers to marry Summer in exchange for her agreeing to the donation. After Lola survives the surgery, Kyle divorces Summer, then goes on to marry Lola. Yet, Summer remains a constant presence in Kyle's life when they begin working together at Jabot. Problems begin arising in Kyle's marriage to Lola, ending when he realizes he still loves Summer.
Summer and Kyle move in together and eventually become engaged. However, their wedding plans are disrupted when his ex-girlfriend Tara comes to town with their son Harrison. Tara and Sally Spectra (Courtney Hope) hatch a scheme, which results in Summer dumping Kyle and moving to Italy.
As seen last week, Tara and Sally's plot was exposed, which paved the way for Summer and Kyle's reunion. Kyle went to Italy to be with his lady love, and they informed their families of their intention to stay in the country. Although fans are upset to see Summer and Kyle go, they're excited the couple got their happy ending.