'The Young and the Restless': Michelle Stafford Loves Playing Phyllis' Dark Side
The Young and the Restless' Phyllis Summers (Michelle Stafford) is one of the show's leading ladies. For 27 years, viewers have watched Phyllis go through many transformations as a vixen and a heroine. Phyllis keeps things interesting in Genoa City, whether she's loved or hated. Her portrayer Stafford gives phenomenal performances in any storyline; however, Stafford admits there's one version of Phyllis she loves.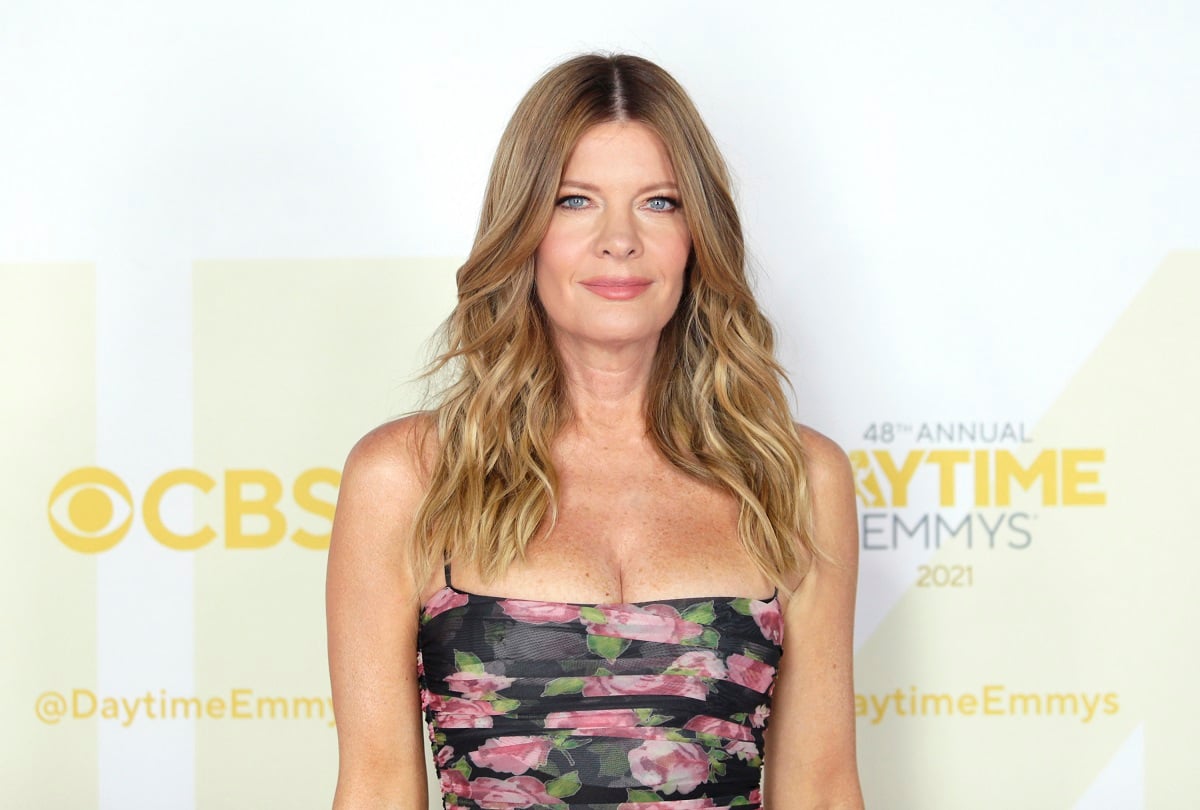 'The Young and the Restless' Michelle Stafford perfers Phyllis Summers as a villain
Like many The Young and the Restless characters, Phyllis has undergone many changes. When she was introduced in 1994, she was a villain who plotted to break up Christine Blair (Lauralee Bell) and Danny Romalotti (Michael Damian). Now two decades later, she's viewed as one of the show's most-loved yet troubled heroines.
Viewers are split on whether they like her as a villain or heroine. Stafford is a pro at playing both versions of Phyllis but admits she likes the scheming side the best. In an interview with Soaps.com, Stafford says that she often incorporates bits of Phyllis' bad girl side into a scene.
"If I'm playing a romantic storyline, I try and put something else in there as well, beneath the surface. Because for me – and this is just me – that can be a little boring," the actor explained.
From scheming villain to Genoa City heroine
Phyllis has been wreaking havoc on The Young and the Restless since she arrived in town. The former groupie tricked Danny into marrying her by claiming he was the father of her son Daniel Romalotti (Michael Graziadei). Phyllis succeeded in her plot, yet her jealousy of Danny's ex-wife Christine grew. One of Phyllis' earliest crimes was running over Christine and Paul Williams (Doug Davidson).
Phyllis' scheming catches up with her when a DNA test reveals Daniel isn't Danny's son. Danny sues for custody of Daniel and wins the court case. Phyllis leaves town but returns in 2000 as a successful businesswoman. Phyllis' relationships with Jack Abbott (Peter Bergman) and Nick Newman (Joshua Morrow) turn her into a heroine as fans see her softer side.
Yet, there are moments when Phyllis' bad girl side shines through. Phyllis' misdeeds include infidelity, blackmail, and covering up Tim Reid's (Aaron Lustig) death.
Is evil Phyllis Summers reemerging?
The Young and the Restless fans agree that Phyllis is better as a bad girl. It's been a while since viewers have seen Phyllis' dark side, but it might be reemerging. The redhead is going through a rough period because of her break up with Nick and her daughter Summer Newman (Hunter King) moving to Italy. With Phyllis' life in turmoil, she may be creating drama for other Genoa City residents.
Phyllis hasn't forgotten about Sally Spectra (Courtney Hope), who ran Summer out of town. She and Sally have already had several showdowns, but everything's been quiet since then. However, Phyllis might not be over with her revenge against the fashion designer.
Aside from Sally, Sharon Newman (Sharon Case) is another person who could feel Phyllis' wrath. Although Phyllis feels she did the right thing in breaking up with Nick, she may be having second thoughts. However, Nick is moving on and is possibly reuniting with Sharon. Seeing Nick and Sharon together again will undoubtedly be upsetting to Phyllis.
Phyllis will begin plotting against the Shick reunion, deciding she wants Nick back. As fans know, Phyllis will go to great lengths to snatch men,