'The Young and the Restless': Mystery Texter Someone From Jack's Past
'The Young and the Restless' fans are speculating on the identity of the mystery texter sending Jack Abbott anonymous messages.
The Young and the Restless character Jack Abbott's (Peter Bergman) life is filled with one shocker after another. The Jabot CEO is currently mourning the death of his estranged son Keemo Abbott (Philip Moon). Jack's search into Keemo's past took him to Los Angeles, where he learned he has a granddaughter Allie (Kelsey Wang). But his journey would never have gotten started without the texter, whose identity remains a mystery.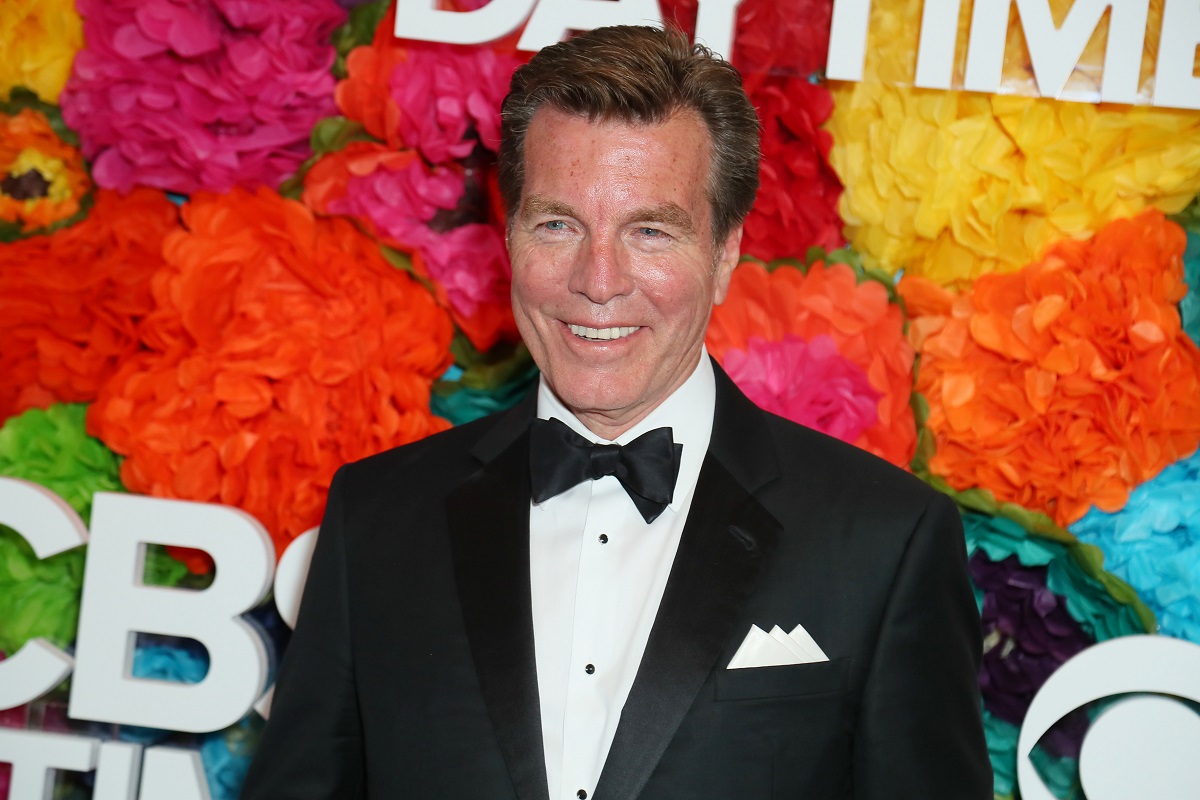 'The Young and the Restless' Jack Abbott's mystery texter is a woman
Fans are getting one step closer to learning the identity of Jack's texter on The Young and the Restless. Although many thought Allie was behind the messages, it's obvious she isn't. However, a new promo offers a clue about the texter.
The video shows a mysterious woman entering Keemo's house. Her face is never shown, but she texts Jack saying she can't wait to see him. When Jack receives the message, he has a shocked expression. The promo has fans interested in the latest twist in Jack's mystery, and speculation is starting on the woman's identity.
Is the woman someone from Jack Abbott's past?
Jack's storyline has many unanswered questions, and the biggest is the texter's identity. Many fans believe that the woman is someone they already know, someone who is connected to Jack. On a Twitter thread, people began chiming in with their guesses.
"This could be Patty, but what if it's Mari Jo? She was a big part of the Jack/Keemo storyline," one viewer suggested.
"I'm going to go out on a limb here, but I'm thinking Keemo's half-sister Mai Volien is the person sending the Text Messages!" another commenter replied.
"It's Luan Keemo's mom. She didn't really die," another viewer commented.
"Omg!! Is Diane back??!!" a user asked.
"Gloria, Patty, Emily, Leanna, Kelly??" one fan asked.
"Are we sure this isn't Gloria playing one of her games? She had ties to LA," a fan suggested.
The mystery woman is about to turn his life upside down
The Young and the Restless fans are anxiously waiting for the reveal of Jack's mystery texter. Patty Williams (Stacy Haiduk) and Mari Jo Mason (Diana Barton) are the leading candidates, given their complicated pasts with Jack. While Luan Volien (Elizabeth Sung) and Diane Jenkins (Maura West) are suspects, it seems unlikely because they're dead. However, as soap opera fans know, characters return from the dead.
Bergman promised more shockers to come in Jack's storyline, and the texter's identity is one of them. Could the woman be someone from Jack's past? Or could it be a new character connected to Keemo and Allie?
Whoever it is, fans are ready to see her and find out why she's putting Jack through this ordeal.