'The Young and the Restless': Nick Comforts a Grief-Stricken Sharon
'The Young and the Restless' couple Sharon and Nick Newman may be on the verge of a reunion as he offers comfort to his ex-wife.
The Young and the Restless leading lady Sharon Newman (Sharon Case), knows about heartache. For the past 27 years, Sharon's faced many tragedies. Her misfortune struck again with her husband Rey Rosales' (Jordi Vilasuso) death.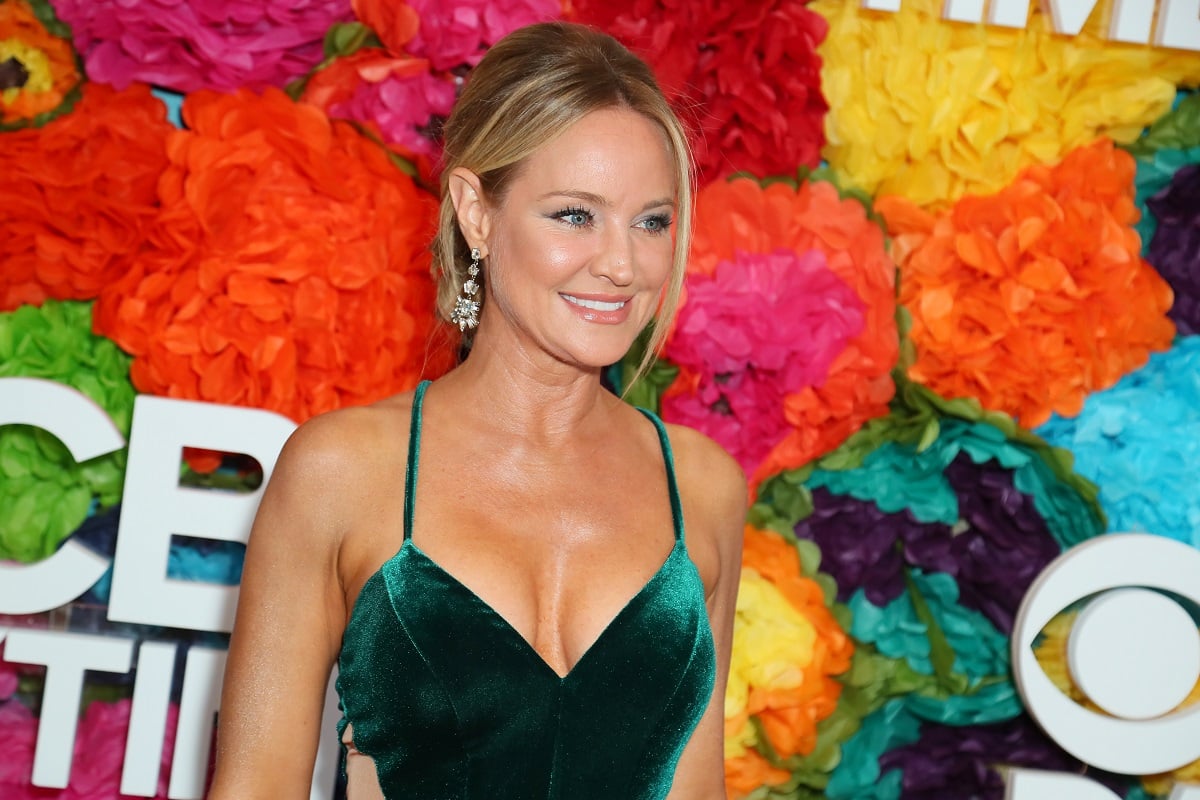 Sharon Newman mourns Rey Rosales on 'The Young and the Restless'
After a string of bad luck in the romance department, Sharon found love with Rey on The Young and the Restless. The coffee house owner and the detective were one of Genoa City's cute couples. Fans were excited to see what was next for the pair; however, their love story was tragically cut short.
Last week, Sharon faced every wife's worst nightmare when she learned Rey had died. Rey was on his way to Crimson Lights when he had a heart attack and crashed his car. As Sharon grieves the loss of her husband, family and friends are rallying around her.
Sharon Newman leans on Nick Newman for support
One person who'll be by Sharon's side on The Young and the Restless is her ex-husband Nick Newman (Joshua Morrow). Sharon and Nick have a remarkable bond that's remained strong even though they're divorced. Nick will always love Sharon and is there for her no matter what happens.
Upon learning that Rey was killed in the car crash, Nick felt Sharon should hear the news from him. After informing her of Rey's death, Nick consoled Sharon, who broke down in his arms. While she's putting on a strong front, inside, she's hurting. Every little thing is a reminder of Rey and how he's not there anymore.
Holding Rey's jacket and seeing his notes brings up memories for Sharon. She's trying to avoid breaking down again, but it's no use. According to Celeb Dirty Laundry, a grief-stricken Sharon will lean on Nick for comfort.
All signs are pointing to a Shick reunion
The Young and the Restless fans have been touched by the heartwarming scenes between Sharon and Nick recently. Out of everyone, Nick is the person Sharon can count on during her time of need. Nick knows her better than anyone, and he can see when something's bothering her.
Although Nick's sister Victoria Newman (Amelia Heinle) and Ashland Locke (Robert Newman) were in the crash, his main concern is Sharon. She lost her husband and has a lot on her plate handling the funeral arrangements. He wants to lend an ear and a shoulder to cry on whenever she needs to vent.
While Nick's actions are those of a good friend, viewers know this is setting up another Shick reunion. For months, the writers have been teasing a reconciliation with the exes, and Rey's death may bring them closer. 
While fans are excited about the prospect of a reunion, they shouldn't expect it anytime soon. Sharon's still grieving Rey, and it will take time before she's ready to move on. But when she's ready, she can rely on Nick to help mend her broken heart. The Shick reunion may take a while, but it'll be worth it.