'The Young and the Restless': Noah Newman Is Coming Back to Genoa City
The Newmans are one of the prominent families on The Young and the Restless. Their legacy started with Victor and Nikki Newman (Eric Braeden and Melody Thomas Scott). It has continued to grow with their children Nick Newman (Joshua Morrow) and Victoria Newman (Amelia Heinle). Many Newman relatives have come and gone throughout the years, and a certain family member will be shaking things up when they return to Genoa City soon.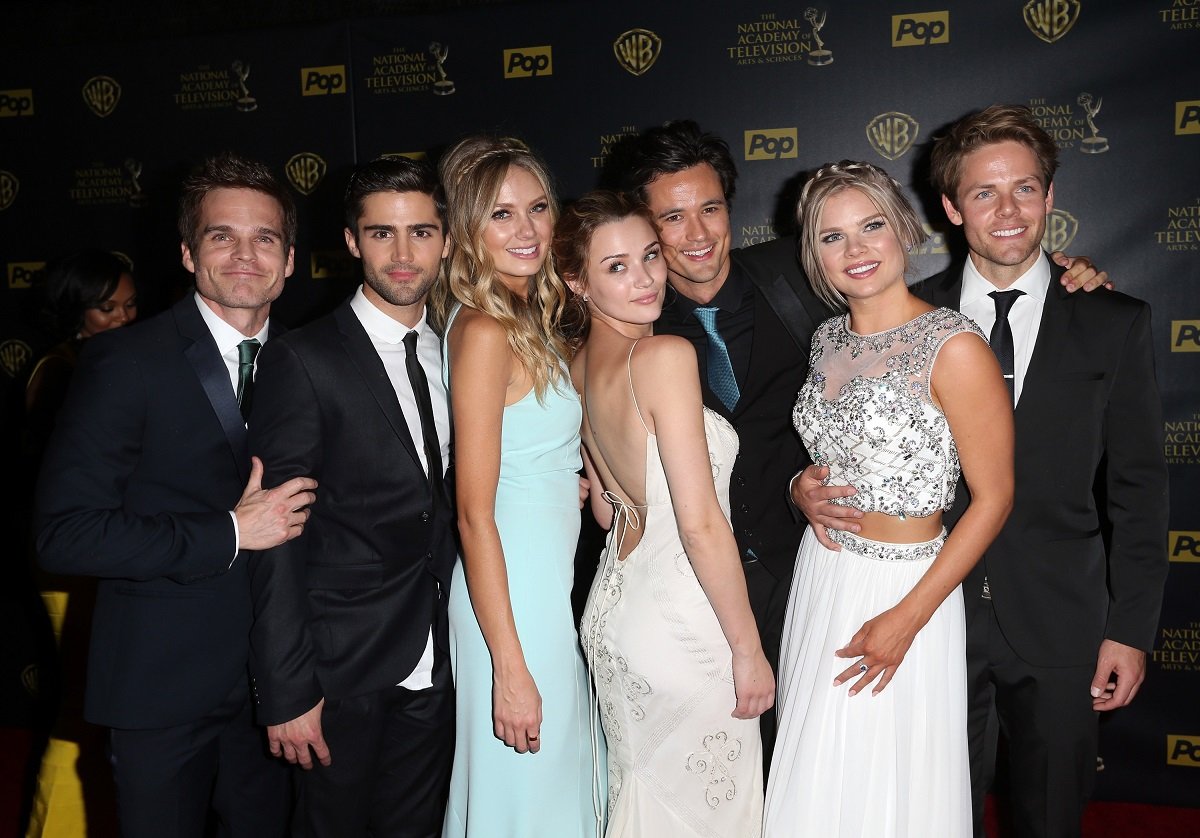 Rory Gibson cast as Noah Newman on 'The Young and the Restless'
One character fans have been hoping would return to The Young and the Restless is Noah Newman. Noah is the son of Nick and Sharon Newman (Sharon Case). As fans know, Noah is currently working as a photographer in London. The last time viewers saw the character was in September 2020, when he made a surprise visit to his family. Now, Noah is returning, and this time his stay will be permanent.
When Noah comes back, there will be a new actor in the role. Fans have become accustomed to Robert Adamson as Noah, a character he portrayed for eight years. However, according to Soap Opera Digest, Rory Gibson will be the new Noah.
Rory Gibson's previous acting credits
Gibson is a newcomer to the world of acting. He made his film debut in the 2018 suspense thriller A Night to Regret. He then followed up with a few other films, including Twisted Twin and Severed Road. Now, Gibson will get a chance to show off his acting chops to The Young and the Restless viewers.
RELATED: 'The Young and the Restless': Fans Are Critical Over this Newcomer's Acting Skills
Gibson recast as Noah is generating a lot of buzz in the soap opera community. News of the show's recast has been met with mixed reactions from The Young and the Restless fans. In a Twitter thread, viewers discussed their thoughts on the casting decision. "Sorry…I liked the old Noah," wrote one fan. However, another commenter was more positive with their opinion, "I miss Robert Adamson, but look forward to seeing how he tackles the role."
What's in store for Noah Newman's return?
In the past, Noah hasn't been given much when it comes to storylines. However, his return has the potential to be big. Of course, grandpa Victor will want him to work for Newman Media, where Noah is sure to clash with his uncle Adam Newman (Mark Grossman).
Aside from his career, Noah's love life will be a central focus. The character has had bad luck in the romance department. During Noah's last visit to Genoa City, he briefly interacted with Lola Rosales (Sasha Calle). Fans thought the two would become a couple, but that doesn't seem possible with Lola off the canvas.
Another person fans would love to see Noah paired with is Sally Spectra (Courtney Hope). She's recently become the town pariah due to her scheme against Summer Newman (Hunter King) and Kyle Abbott (Michael Mealor). A Noah and Sally pairing would bring drama with his family's disapproval, not to mention a possible love triangle with Adam.