'The Young and the Restless': How Old Is Lauren Fenmore Baldwin? Everything You Need to Know
The Young and the Restless character Lauren Fenmore Baldwin (Tracey E. Bregman) is a prominent Genoa City resident. Since 1983, viewers have watched Lauren go from a mean girl to a heroine. To celebrate her long-lasting legacy, let's look at some facts about the character and her portrayer.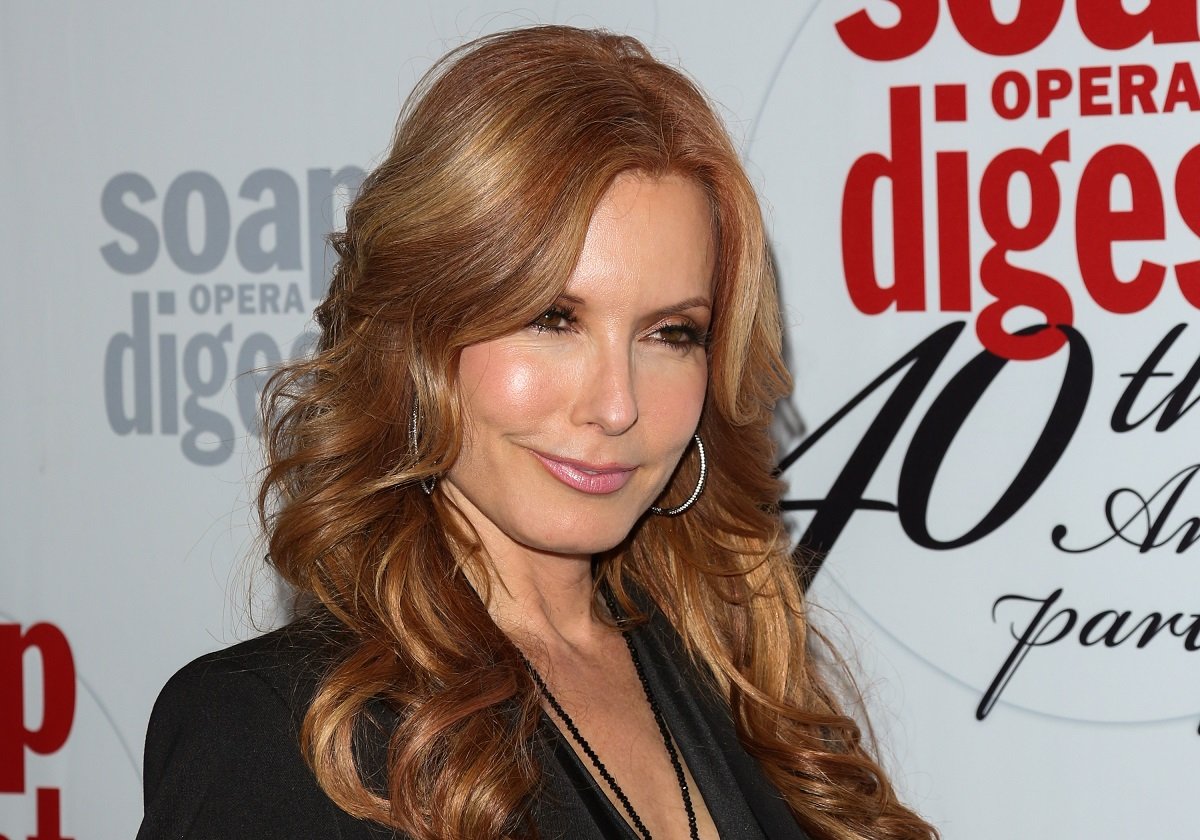 How old is Lauren Fenmore Baldwin on 'The Young and the Restless'?
Lauren has been integral to The Young and the Restless for almost four decades. The redhead fashion guru is a popular character, and fans are curious to know everything they can about Mrs. Baldwin. One of the big questions viewers have about soap opera characters is their age.
According to Fandom.com, Lauren was born in May 1964, making her 58 years old. When Lauren debuted on the CBS soap opera, she was 18 and immediately became part of the teen crowd. Her first significant storyline was her friendship, then rivalry with Traci Abbott (Beth Maitland), whom she bullied.
RELATED: 'The Young and the Restless': Is Lauren Overreacting to the Wedding Dress Switch?
Tracey E. Bregman has appeared in over 1,700 episodes of 'The Young and the Restless'
Bregman has portrayed Lauren on The Young and the Restless on and off for 39 years. Throughout her three decades on the series, Lauren's had high-profile relationships with Paul Williams (Doug Davidson) and Scott Grainger (Peter Barton). She also visited the sister soap The Bold and the Beautiful, where she had an affair with Eric Forrester (John McCook).
Lauren's feud with Sheila Carter (Kimberlin Brown) is one of the most famous in soap opera history. Their rivalry began when Sheila kidnapped Lauren's son Scotty Grainger (Daniel Hall). Lauren was reunited with her baby and escaped death by Sheila; however, the ordeal continues to haunt her. When Lauren thinks she's done with her nemesis, Sheila pops up to create more trouble.
Fans and critics have praised Bregman's performances. In 1985, she won a Daytime Emmy for Outstanding Younger Actress. Since then, she's also been nominated twice for Supporting Actress and once for Lead Actress. Bregman has also reached an impressive milestone; according to IMBD.com, the actor's appeared in over 1,700 episodes.
Tracey E. Bregman and Lauren Fenmore Baldwin are close in age
Lauren's age isn't that far off from her The Young and the Restless portrayer. Bregman was born on May 29, 1963, in Munich, Germany. The actor is 59 years old and isn't slowing down in her soap opera work.
Lauren is still featured regularly, and a businesswoman, she's ironing out deals with Jabot. She recently hired Chloe Mitchell (Elizabeth Hendrickson) and Chelsea Lawson (Melissa Claire Egan) to design for Fenmore. As for her personal life, Lauren and Michael Baldwin's (Christian LeBlanc) marriage is still going strong. However, Michael's involvement with the latest Newman family drama makes Lauren unhappy, and time will tell if it impacts their relationship.
RELATED: 'The Young and the Restless': Fans Want to See Jack With Lauren