'The Young and the Restless': Peter Bergman Says the Marco Storyline was 'Outlandish,' But He Had a 'Favorite' Thing About It
Because daytime soap operas get outrageous, it is not out of the ordinary for an actor to speak out about a former storyline that they didn't necessarily like. The Young and the Restless star Peter Bergman has not only done this once, but multiple times. Recently, he spoke about the infamous storyline involving Marco Annicelli a doppelgänger of his longtime character, Jack Abbott.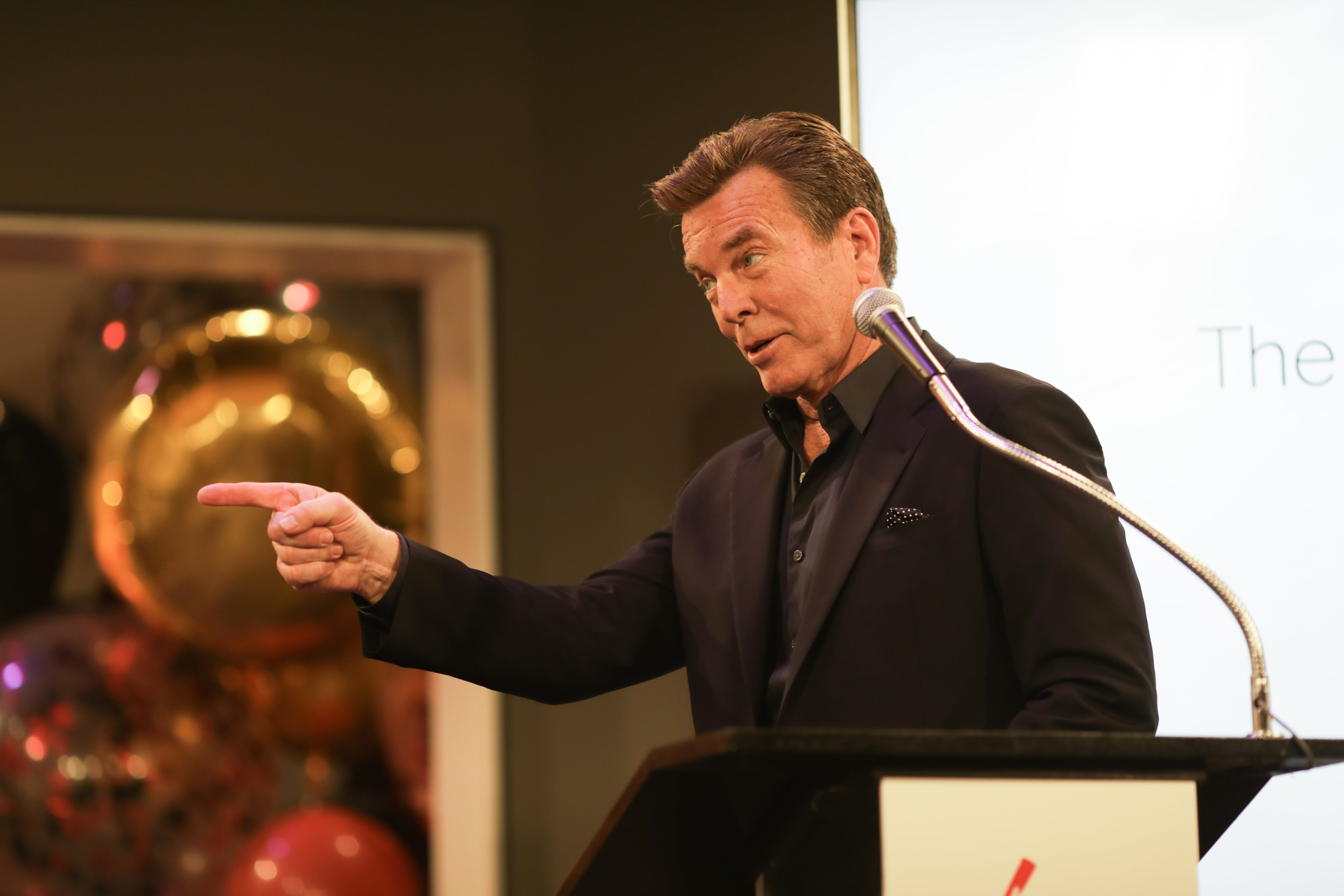 What was the Marco storyline on 'The Young and the Restless'?
The character of Marco was introduced in 2015 and the storyline took place over the course of a few months from February to May of that year. Victor Newman, Jack's nemesis, found a man that looked like Jack in a prison in Peru. Victor, noticing that he looked like his rival, had Marco come to Genoa City and pretend to be Jack. Meanwhile, Jack was kidnapped by his ex-girlfriend, Kelly Andrews. Marco did several things that were out of character for Jack, including buying a Ferrari.
Fans did not understand how all of Jack's friends and relatives did not know it wasn't him. There was also a lot of outcry about the fact that Marco, posing as Jack, slept with his partner at the time, meaning that he raped her because she didn't know she was sleeping with someone other than Jack. Then, there was the fact that Bergman is not Peruvian and making Jack have a Peruvian lookalike did not seem right. All in all, the Marco storyline did not make sense. Though Jack and Victor have been at each other's throats for years, many thought that even Victor wouldn't stoop this low and impact people's lives so negatively like this.
Here's what Peter Bergman said about the storyline
In an interview with co-star, Melissa Claire Egan on the Young and the Restless YouTube channel, Bergman talked about the Marco storyline, insinuating that he was not a big fan of it. "I didn't like it that much," Bergman said, as reported by Daytime Confidential. "You know, it was so kind of outlandish that there was this guy in Peru that looked exactly like Jack, that Phyllis [then-Gina Tognoni] wouldn't know it was another guy in bed."
He also noted a weird aspect of the storyline in which Marco was attracted to Ashley, Jack's sister. He and Eileen Davidson made light of the creepy matter. "I mean, there was lots of things that were—my favorite thing about it was that Marco had a thing for Ashley," he continued. "And I used to literally scare Eileen Davidson coming on to her, because she played my sister for so long and suddenly I'm doing scenes where I'm hitting on her. That was great fun."
The actor was also not a fan of another storyline
Bergman also expressed distaste at another storyline. This one, however, wasn't a more recent one and was back in the 1990s. He also didn't like it when Jack had a long lost son from when he was a soldier in Vietnam. Bergman is reportedly the reason why the son, named Keemo Abbott, is not even mentioned on-screen anymore.
For a 2019 USA Today interview with Bergman on 30th anniversary of the show, he said, "Everyone knows that's kind of a standard joke with Peter Bergman. Just bring up Keemo and he starts to wince." For this interview, he also called the Marco storyline "outlandish" and said he "things that are based a little more in reality."
The Young and the Restless airs weekdays on CBS.