'The Young and the Restless': Peter Bergman Teases Shocking Twist in Keemo's Story
'The Young and the Restless' star Peter Bergman hints more is to come in the Jack Abbott and Keemo Abbott storyline.
The Young and the Restless Jack Abbott (Peter Bergman) is one of the show's favorite heroes. For over three decades, fans have been following every moment of Jack's life. Currently, the audience watches as he mourns the death of his estranged son Keemo Abbott (Philip Moon). As he delves into his son's life, Jack will find more than he bargained for.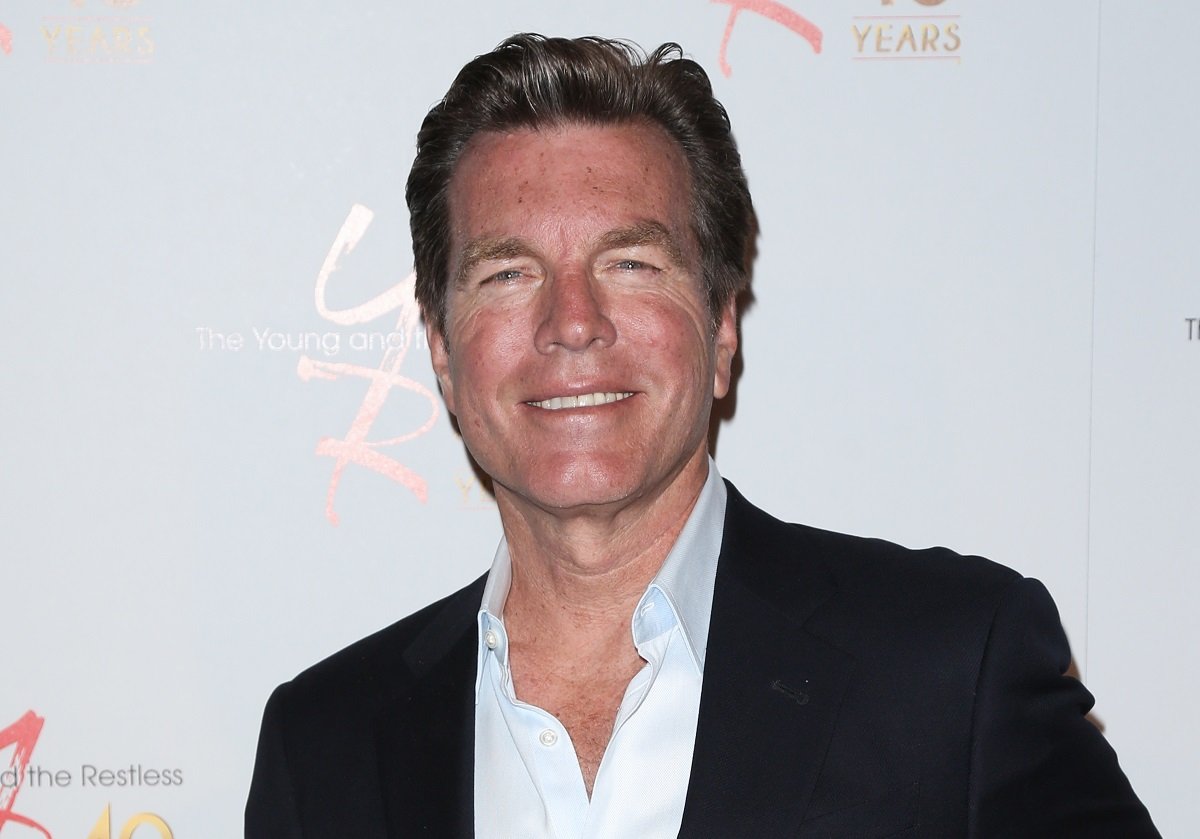 'The Young and the Restless' star Peter Bergman reveals shockers in Keemo Abbott's storyline
Jack currently finds himself in a mystery storyline on The Young and the Restless. It started when he began receiving mysterious texts from a Los Angeles address belonging to Hao Nguyen. He later learned that Hao was Keemo, who had died three weeks earlier.
Keemo's' death has rocked Jack's' world, and with Phyllis Summers" (Michelle Stafford) help sets out to learn about his son's' life. In an interview with Soaps.com, Bergman hints that big things are coming. "What he finds is a surprise. And then, following the surprise, what comes next is going to shock the audience," the actor explained.
Keemo Abbott has a daughter
During Jack and Phyllis" trip to Los Angeles, they come across Keemo's' home. While going through his son's personal belongings, Jack discovers letters Keemo wrote saying he forgave his father for keeping Luan Nguyen's (Elizabeth Sung) illness a secret. But that's not the only thing he discovers. He also finds a photo of Keemo and a young girl named Allie (Kelsey Wang).
Realizing Allie is connected to Keemo, Jack sets out to find her. Speculation is Allie is Keemo's daughter, and when Jack finds out, he'll undoubtedly be in for a shock. However, that might not be the most surprising thing in his journey.
What other twists are in store for Jack Abbott?
Discovering he has a granddaughter will be a massive surprise to Jack on The Young and the Restless. But as Bergman teased, more shockers come into the story. So what else is in store for the Jabot CEO?
One theory is that Keemo may be alive. Fans were upset when Keemo died offscreen, and he and Jack never got a reunion. ItIt'sossible this storyline may be a ruse for Keemo to test his father's love.
Another theory is that Allie isn't who she claims to be. Fans will want to know more about Allie since she's a new character. A look into her past may reveal she's not Keemo's daughter but a con artist after the Abbott money.