'The Young and the Restless': Rey's Jealousy Increases as Sharon and Nick Grow Closer
'The Young and the Restless' character Rey Rosales will be getting a personality overhaul which will surprise his wife Sharon Newman.
The Young and the Restless is about to shake up Rey Rosales' (Jordi Vilasuso) personality. Since his debut in July 2018, Rey has been perceived as a hero. Aside from protecting the residents of Genoa City, Rey's also a good husband to Sharon Newman (Sharon Case). Yet, Rey's nice-guy attitude isn't cutting it for fans, but a turn to the bad side might make him more enjoyable.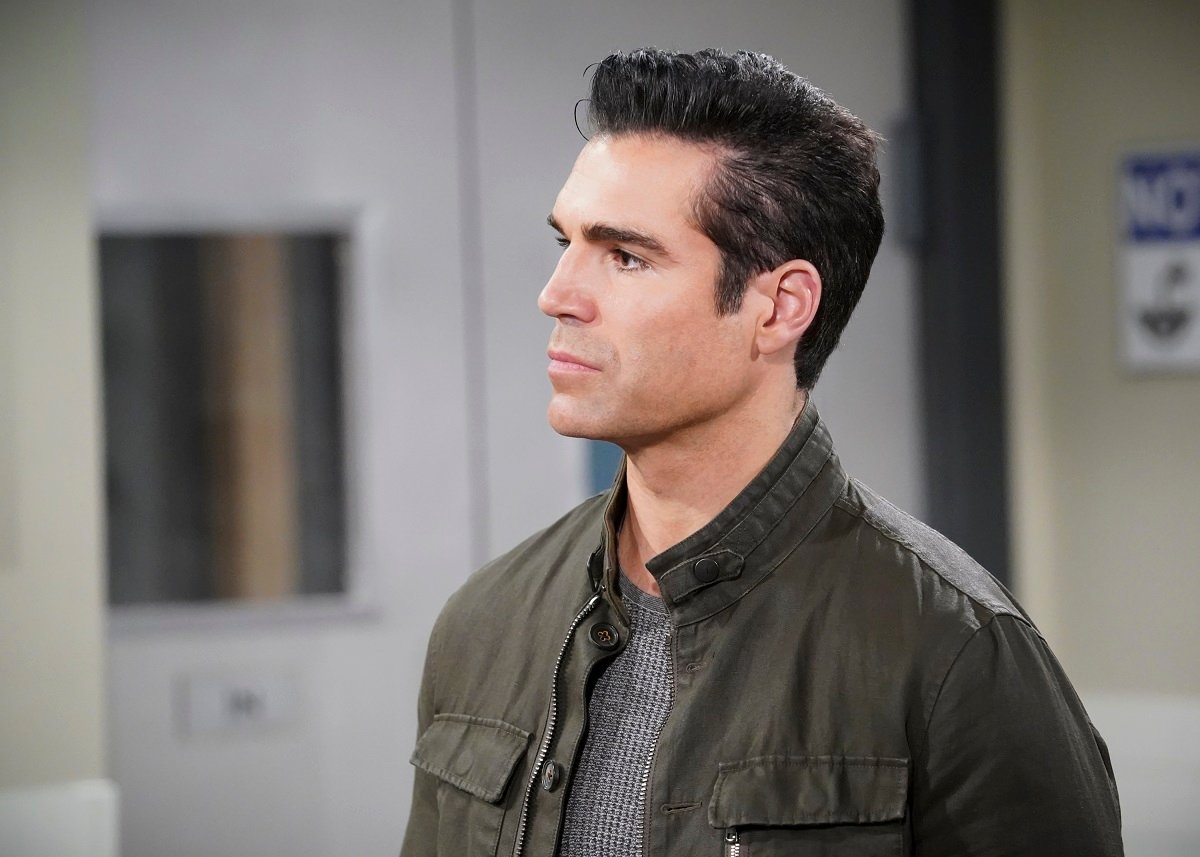 'The Young and the Restless' Rey Rosales shows off a new side
Rey is one of few good guys on The Young and the Restless. Although some fans admire him for his dedication to work and his wife, others find him boring. His lack of chemistry with Sharon and his constant harassment of Adam Newman (Mark Grossman) hasn't done his character justice.
Viewers have been calling for a change in Rey's persona, and it appears the writers are listening. According to Soaps.com spoilers, Sharon notices a new side to her husband. This information sets off speculation; Rey maybe become a bad boy, and Sharon is the cause of his new behavior.
Jealous about Sharon and Nick Newman's closeness
Sharon and Rey are committed to each other despite their issues, yet The Young and the Restless fans know it won't last. For the past two years, Rey's been worried about Adam interfering in his and Sharon's relationship. Rey's jealousy over Adam caused problems for the couple, even though Sharon assured him that she and Adam were just friends.
With Adam out of the picture, Rey will worry about Sharon's other ex-husband Nick Newman (Joshua Morrow). Nick's been going through a difficult time with his family drama and his break up with Phyllis Summers (Michelle Stafford). Sharon's provided a shoulder for Nick to lean on as he opened up about his issues.
Sharon and Nick's closeness hasn't gone unnoticed by fans or Rey. Although the cop is pals with Nick, he may start to question why Nick's hanging around Sharon all the time.
Rey Rosales' jealousy ends his marriage
The Young and the Restless is hinting that a Sharon and Nick reunion is coming. However, Rey is the one person standing in the way. Odds are it'll be Rey who ruins his marriage and send Sharon into Nick's arms.
Rey's jealousy over Nick will cause him to issue an ultimatum to Sharon; it's either him or Nick. Sharon will argue with Rey about his antics. She can't cut Nick out of her life because they share children and will always be connected. Yet, Rey might not be so willing to accept Sharon's decision.
With tensions running high in the Rosales household, Rey may move out. As a newly separated man, Rey will attract the attention of many women.