'The Young and the Restless': Sally and Adam Give in to Temptation
'The Young and the Restless' couple Sally Spectra and Adam Newman take their relationship to the next level when they give in to their passion.
The Young and the Restless' Sally Spectra (Courtney Hope) and Adam Newman (Mark Grossman) have created a lot of attention. The two have become Genoa City's favorite new couple, with fans supporting their romance. So far, they've maintained a professional relationship, but they're about to take it to the next level.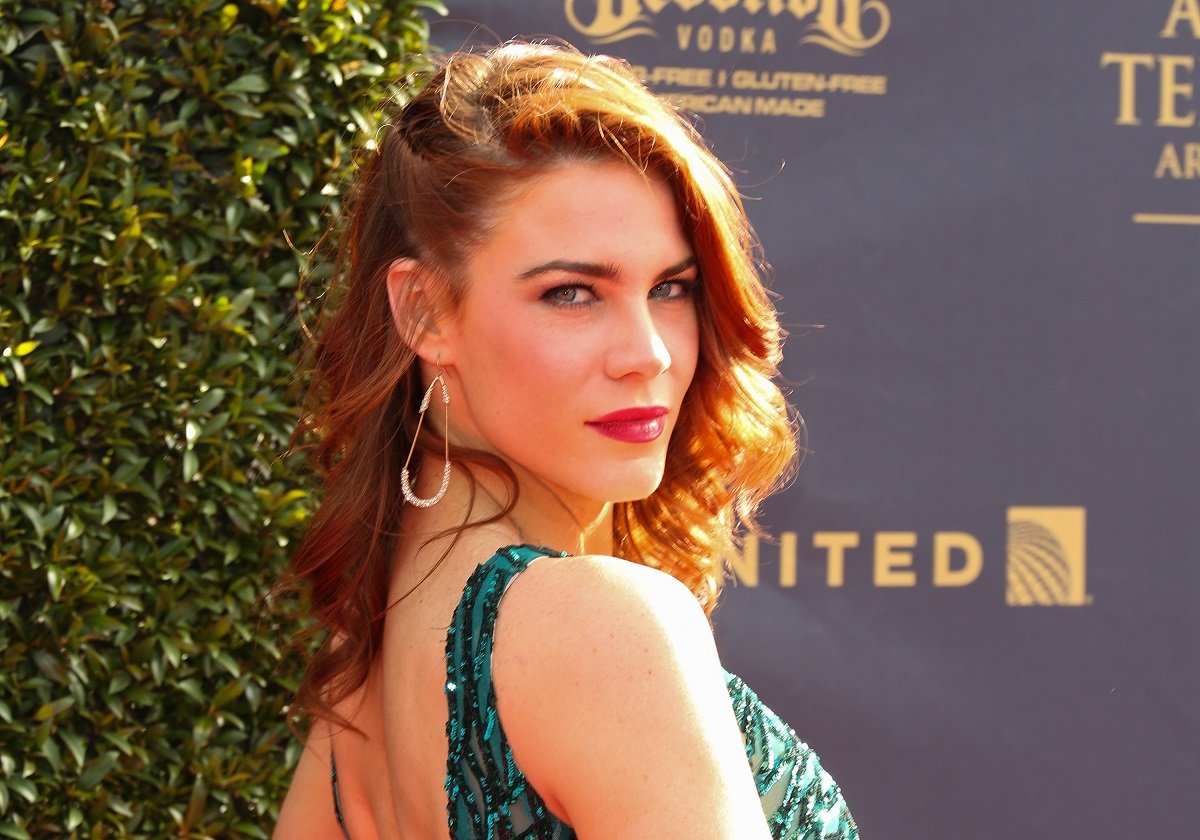 'The Young and the Restless' Sally Spectra and Adam Newman finally make love
No other The Young and the Restless couple has generated more heat than Sally and Adam. Ever since their first meeting, fans could sense the chemistry between them. Adam became Sally's knight in shining armor by giving her a new job and defending her against critics.
Although the two shared several kisses, Adam maintained he didn't want a workplace romance. However, the Newman CEO couldn't ignore his increasing attraction to Sally. Unable to resist their feelings, Sally and Adam take the next step in their relationship. According to Soaps.com, the couple finally gives in to temptation by making love in Adam's office.
Fans ecstatic about the couple consummating their relationship
Most of The Young and the Restless fans love Sally and Adam together. As Genoa City's top town pariahs, it's no surprise why the two connected and why viewers are rooting for them to succeed. The couple is affectionately called Ally and Salad by their supporters. Fans have been patiently awaiting the long-overdue love scene the show has been teasing, and they won't have to wait much longer.
Valentine's Day will be an exciting time for Sally and Adam fans. On Reddit, the couple's upcoming love scene was a hot topic of discussion. "I am happy they're finally going there with Adam and Sally; it's been a prolonged burn," wrote one user. "Tossin a nice filling SALAD," another commenter replied.
Drama ahead for the couple?
The Young and the Restless is pushing Sally and Adam as their next couple. While consummating their relationship is a huge and joyful moment, it may not last long. The two will undoubtedly be experiencing problems that will test them.
Of course, there's Adam's ex-wife Chelsea Lawson (Melissa Claire Egan), who'll remain a problem. Chelsea is jealous of their relationship and takes her anger out on Sally. Sally thinks she's free of her rival with Chelsea no longer at Newman Media. However, Chelsea remains part of Adam's life because of their son Connor Newman (Judah Mackey), who she'll use to win back her ex-husband.
Also, Victor Newman (Eric Braeden) may cause issues. Victor doesn't trust Sally and is still angry about her scheme against Summer Newman (Hunter King). With Victor not wanting Sally in his family, he may force Adam to choose either Sally or the Newmans.