'The Young and the Restless': Sally Meets Her Match in Chelsea
The Young and the Restless character Sally Spectra (Courtney Hope) is Genoa City's troublemaker. Since arriving in town, Sally's made plenty of enemies. Now she's got another person to add to that list when she meets Chelsea Lawson (Melissa Claire Egan). It's a moment fans have been waiting for, and it will undoubtedly spark a new feud.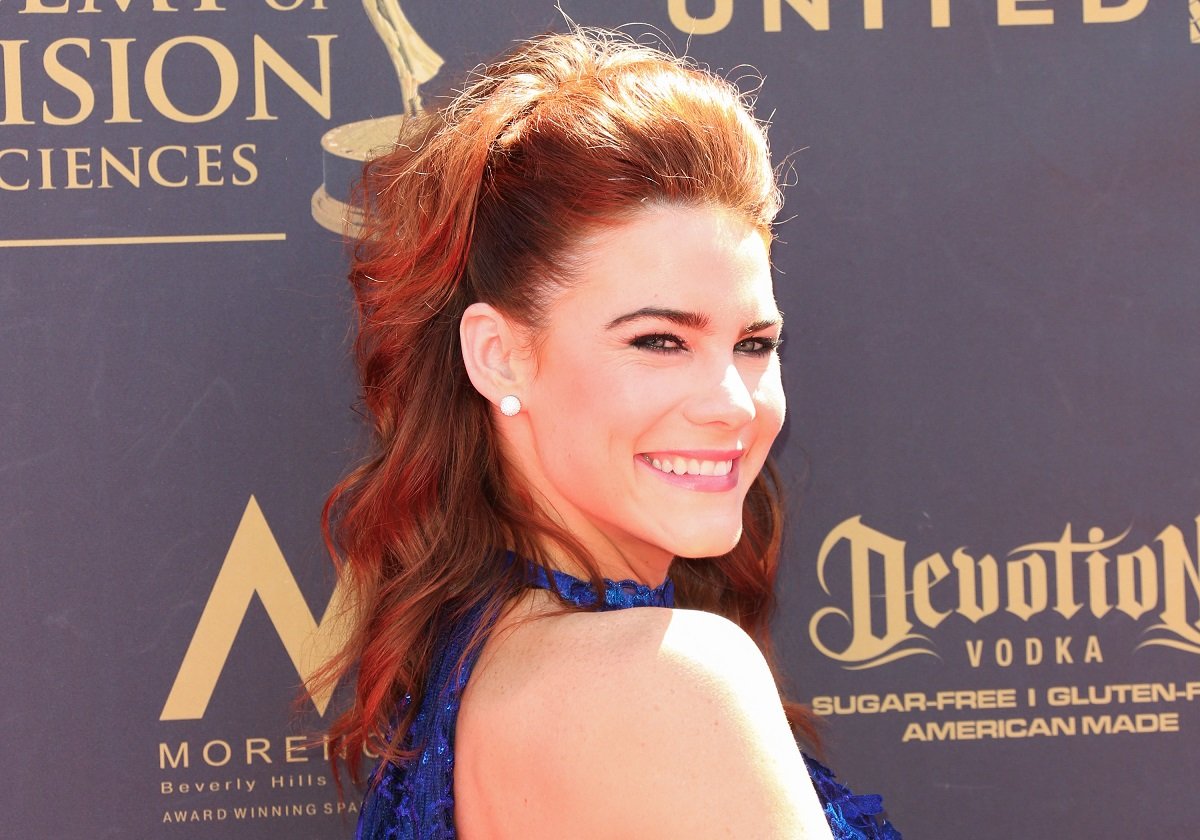 'The Young and the Restless' Sally Spectra gains a new rival in Chelsea Lawson
Sally's became the town pariah on The Young and the Restless when her and Tara Locke's (Elizabeth Leiner) scheme was exposed. The women's plot to split up Kyle Abbott (Michael Mealor) and Summer Newman (Hunter King) earned lots of criticism from other people, including Phyllis Summers (Michelle Stafford). Sally lost everything thanks to her scheming, but she received a second chance thanks to Adam Newman's (Mark Grossman) generosity.
RELATED: 'The Young and the Restless': Chelsea Brings Excitement With Genoa City Return
With a new job and a new man, things are going well for Sally. However, all that changes with Chelsea's return. According to Celeb Dirty Laundry, the two women will have their first meeting, and odds are it won't be cordial.
Sally Spectra and Chelsea Lawson fight over Adam Newman
If Chelsea thought she could come back to Genoa City and things would go back to normal, she's mistaken. Upon Chelsea's return, she's wondering where things stand with her and Adam. Before her departure, Chelsea and Adam split after she framed him for Rey Rosales (Jordi Vilasuso) poisoning.
RELATED: 'The Young and the Restless': Mark Grossman 'Looking Forward' to Adam and Sally's Romance
Now that Chelsea's better, she's hoping for a fresh start with Adam. However, Adam diminishes any plans Chelsea has of a future together. Chelsea believes Sharon Newman (Sharon Case) is the reason for Adam's reluctance to reunite. For years, Chelsea and Sharon have fought over Adam.
However, it isn't Sharon that Chelsea has to worry about this time. Chelsea will be in for a surprise when she learns about Sally and Adam's romance. It seems that Ms. Lawson will have her work cut out when she goes toe-to-toe with Sally.
Which woman will win Adam Newman's heart?
Battles lines are about to be drawn on The Young and the Restless. Sally and Chelsea are about to deliver a heated rivalry to fans. With Sally and Chelsea both being schemers, there's no telling what tricks they have up their sleeves.
Their feud will become tense, yet neither woman will back down. If Chelsea thinks she waltz back in and take Adam, she's got another thing coming. Sally's grown close to Adam, and she's not about to let anything or anyone ruin their relationship. Yet, Chelsea will not give up on Adam and their family.
Sally appears to have met her match with Chelsea. Although Chelsea's past would be enough to scare away anybody, Sally's not going anywhere. If Chelsea's looking for a war, she's got one with Sally.