'The Young and the Restless': Sally's Photo Causes Phyllis and Nick's to Split
Sally Spectra (Courtney Hope) can't resist stirring up drama on The Young and the Restless. Since she arrived in Genoa City, the fashion designer's bad girl side has been in full force. After her recent scheme cost Sally her job and boyfriend, it looked like she was turning her life around. However, the opportunity to get revenge on Phyllis Summers (Michelle Stafford) is tempting.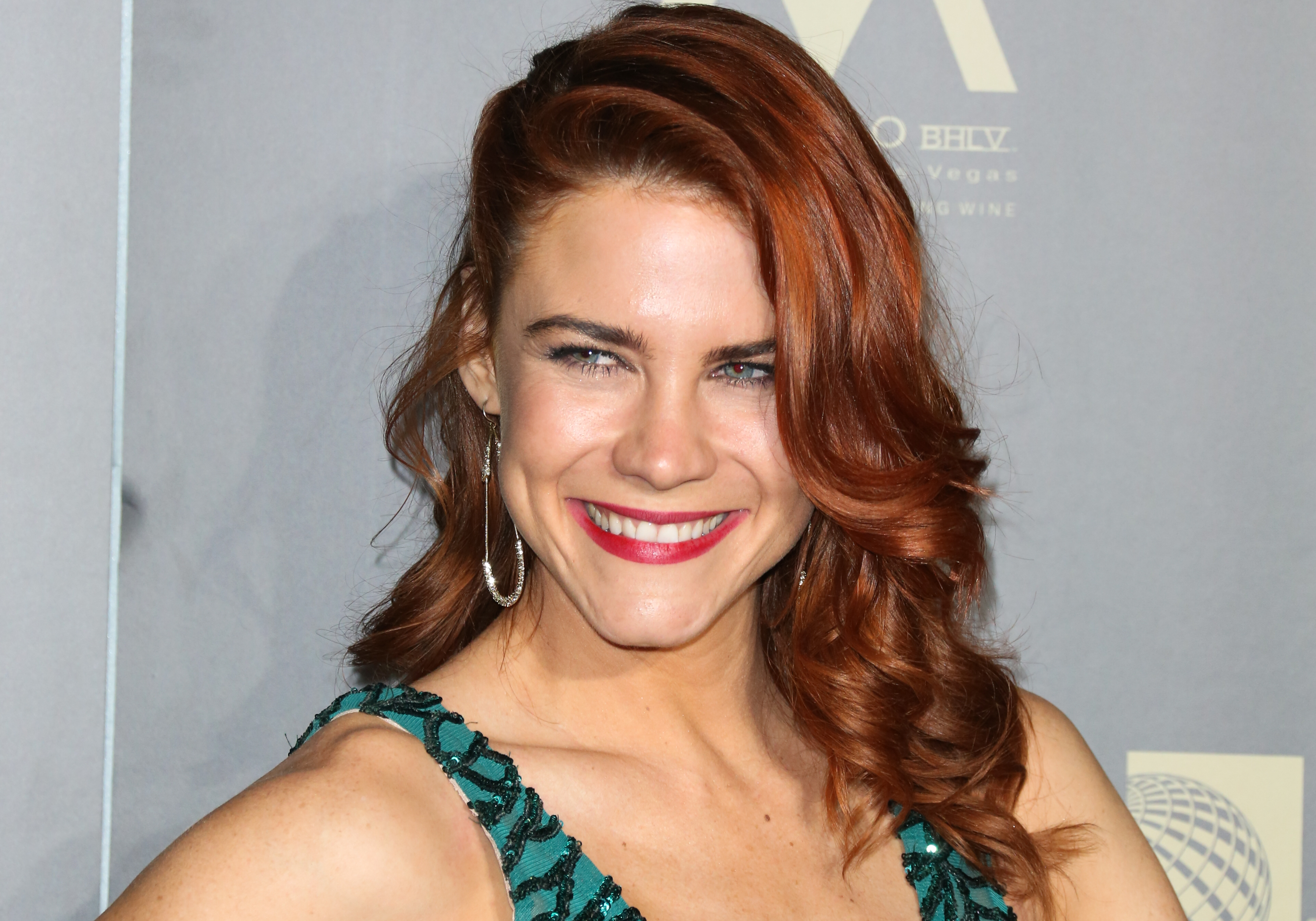 'The Young and the Restless' Sally snaps an incriminating photo
Sally and Phyllis' rivalry is one of the highlights of The Young and the Restless. The two strong-willed redheads aren't shy about expressing their dislike for each other. Yet, during Victoria Newman's (Amelia Heinle) wedding, the two women were forced to play nice. However, the events following the reception might have them at each other's throats.
Phyllis and Jack Abbott (Peter Bergman) were hanging out in her room, having a heart-to-heart discussion. Jack became Phyllis' confidante as she detailed her problems with Nick Newman (Joshua Morrow). During their conversation, Phyllis tenderly embraced Jack. The two left the door open, and at that exact moment, Sally walked by. Seeing the pair together, Sally snapped a photo, which will undoubtedly create chaos.
Phyllis Summers and Nick Newman's relationship on thin ice
Sally's already caused trouble for Phyllis and Nick before. She was the one who told Nick about Phyllis and Jack spending so much time together. Upon hearing the news, Nick confronted Phyllis about her feelings for her ex. Despite Phyllis' claims that she loves Nick, it's obvious she still has feelings for Jack.
As previewed by SoapCentral.com, Jack's feelings for Phyllis will continue to create issues for her and Nick. Things are going to become worse with Sally's photo. Sally will use the incriminating snapshot as leverage in her ongoing war with Phyllis. All it takes is one wrong move from Phyllis and Sally sends the photo to Nick.
Sally Spectra succeeds in breaking up Phick
The Young and the Restless has been teasing Phick's breakup for a while. Now it seems it might happen sooner rather than later. Sally's photo will undoubtedly send Nick over the edge as he confronts Phyllis and Jack. As fans know, Nick can't tolerate dishonesty, and Phyllis' betrayal will be the last straw.
Meanwhile, Sally will gloat about destroying Phyllis' life. However, her cheerfulness will be short-lived when Phyllis discovers Sally was the source behind the picture. If things weren't already tense, their feud would ramp up with Sally's latest scheme.