'The Young and the Restless': Sharon Case and Mark Grossman Made 1 On-Screen Move Signaling They're Together
When it comes to soap operas, new relationships form, and old flames get rekindled pretty regularly. Roller coaster romances are the norm in daytime dramas. When actors spend their days building a believable romantic alliance, sometimes it's inevitable that sparks will continue to fly once the cameras stop rolling. That is what viewers think is …
When it comes to soap operas, new relationships form, and old flames get rekindled pretty regularly. Roller coaster romances are the norm in daytime dramas.
When actors spend their days building a believable romantic alliance, sometimes it's inevitable that sparks will continue to fly once the cameras stop rolling. That is what viewers think is going on between Sharon Case, who plays Sharon Newman, and Mark Grossman, who portrays the role of Adam Newman.
Fans who coined the term #Shadam are convinced that The Young and the Restless actors are involved in an off-screen romance. In an episode that aired last week, the couple made it pretty clear that their relationship could be the real deal.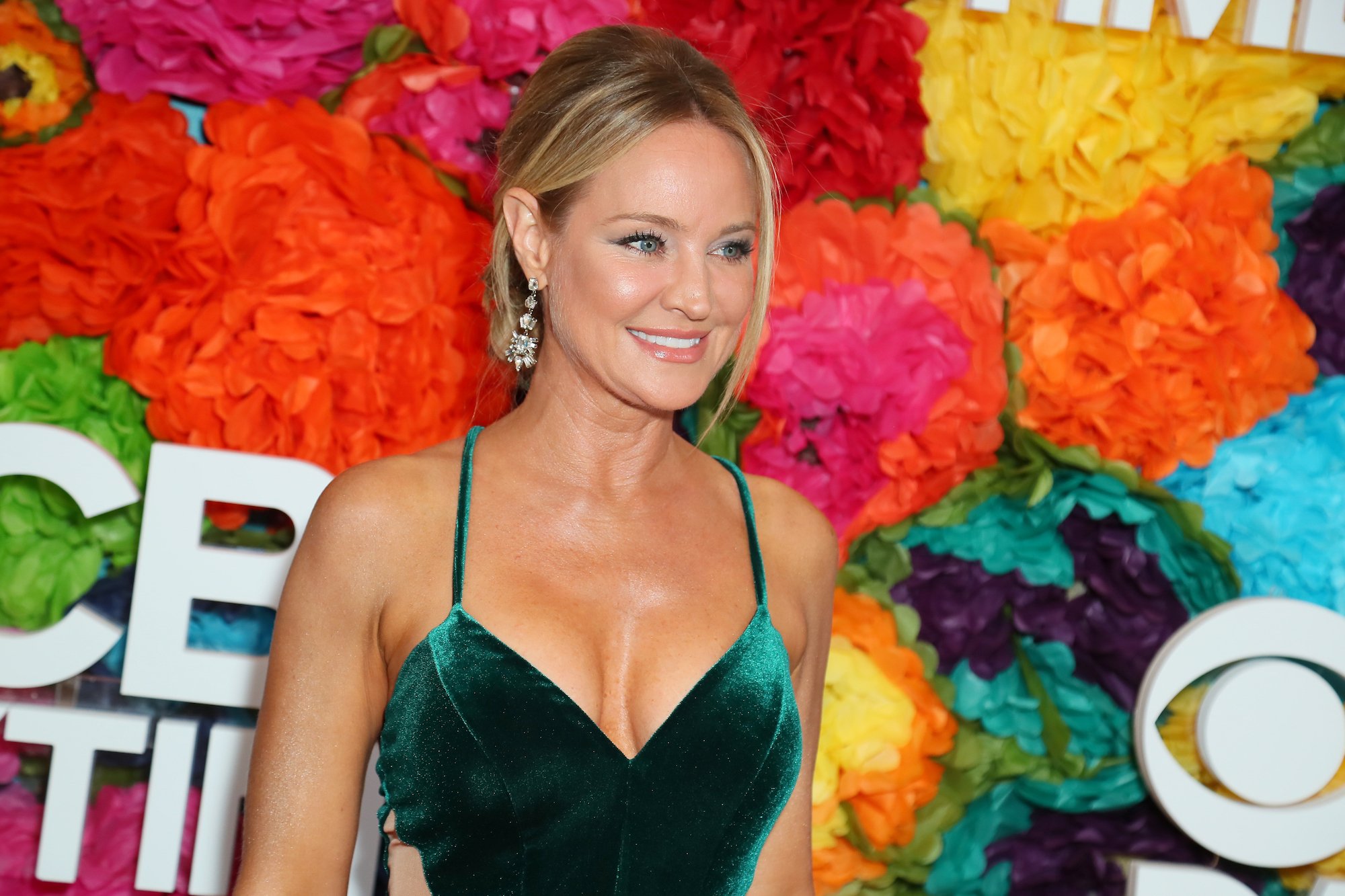 Fans convinced the on-screen couple is involved in a real-life relationship
Since 1994, Case has been playing the role of Sharon Newman on the popular CBS television drama. She was married to Nick for 11 years, but they divorced after the death of their daughter. Next, she married Jack Abbott, whom she divorced after conceiving a child with her ex-husband. Sharon Newman then moved into a dark relationship with her brother-in-law, Adam Newman. When that fell apart, she married her ex-father-in-law, Victor Newman, and stole his company. After that marriage ended, she married Nick's half-brother, Dylan McAvoy, and divorced yet again. She is now involved in a love triangle with Adam and Chelsea. Daytime Confidential describes Newman's character as a "hot, crazy mess."
Grossman took over the role of long-time legacy character Adam Newman in 2019. Newman was married to Sharon in 2009 and then hooked up with Chelsea for several years. Things are now heating up between him and Sharon again, and fans couldn't be happier.
Case and Grossman have undeniable on-screen chemistry that pulls viewers in each time they appear together in a scene. Both actors are sharing pictures on their Instagram accounts of one another that appear to be a little more than a casual business relationship. The duo has looked quite cozy together on more than one occasion. Neither has confirmed their dating status, but from the looks of it, their off-screen relationship is for real.
The couple is definitely not trying to social distance
Amidst the coronavirus (COVID-19) pandemic, strict precautions have been put in place throughout the Los Angeles film industry. Soap operas have had to make adjustments to their filming protocols to adhere to the current guidelines. Kissing, an everyday occurrence on daytime dramas, has ceased for the time being. Cameramen are finding ways to get creative with their angles to make an intimate scene appear more realistic. Real-life spouses are being asked to appear as a stand-in partner when it comes to intimate touching scenes. It's been a challenge every day to find ways to film while keeping actors and crew safe.
With all these safeguards in place, longtime fans can't help but notice that Grossman and Case are casually touching one another without hesitation. In fact, they are two of the few actors on set that don't seem to be social distancing either. This could be yet another clear signal that the two are romantically involved off-screen, and thus don't need to be distancing from one another. #Shadam just may be the real deal.
Soap operas using life-like blow up dolls for intimate scenes
The CBS afternoon soap operas went on hiatus during the start of the coronavirus pandemic. The network aired reruns until it was deemed safe to return to production. When cameras started rolling again at the end of June, modifications had to be made to intimate on-screen sex scenes to keep all the actors safe from the threat of coronavirus.
The Bold and the Beautiful, sister show to The Young and the Restless, is using life-like blowup dolls as stand-ins when filming intimate scenes. Executive Producer Bradley Bell explained to Forbes that if the scene requires a lot of movement, the actor has the option of using their real-life spouse or partner to use as a stand-in for the steamy sex scene. If the actor doesn't have a real-life partner, the doll will become the co-star until the coronavirus is contained. Luckily for #Shadam, it seems the two have each other.