'The Young and the Restless': Nick and Sharon Were Modeled After Another Iconic Soap Couple
Nick and Sharon Newman are one of 'The Young and the Restless' popular couples. For over two decades, fans have been captivated by the duo's romantic ups and downs. According to actor Sharon Case, the pair was modeled after another of the show's iconic couples.
The Young and the Restless has written many captivating love stories over the decades. One romance that has entertained audiences is the on-again, off-again saga of Nick and Sharon Newman (Joshua Morrow and Sharon Case). Viewers watched as the couple transitioned from high-school sweethearts to adults dealing with marital problems. Whether they're together or not, the pair continue to be popular with The Young and the Restless fans.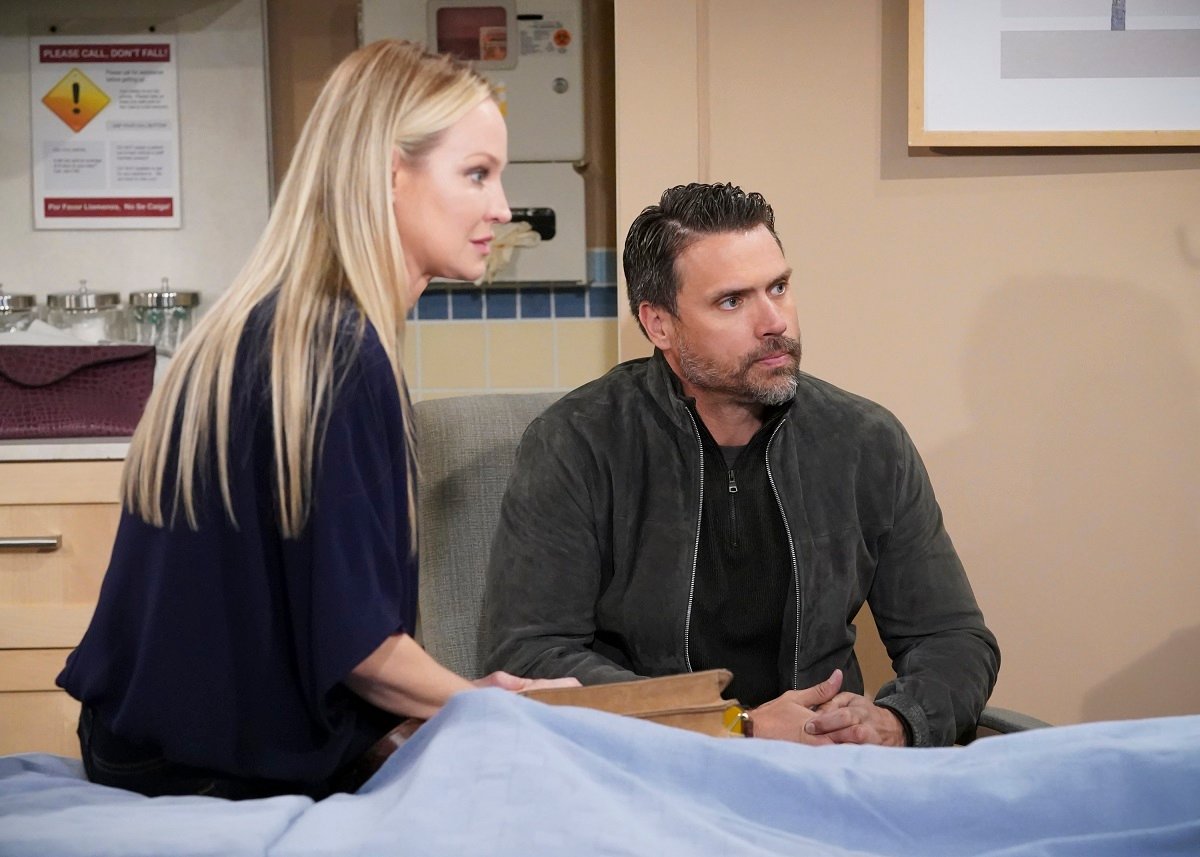 Nick and Sharon Newman were modeld after another 'The Young and the Restless' couple
Nick and Sharon's epic love story began in 1994 when the characters were teenagers. As the new girl in town, Sharon catches the eye of Nick, a member of Genoa City's richest family. When the couple starts dating, their relationship is filled with turmoil, including disapproval from Nick's mother.
Fans fell in love with Nick and Sharon's relationship, which has seen its ups and downs over the years. The pair has drawn many comparisons to another The Young and the Restless couple, Victor and Nikki Newman (Eric Braeden and Melody Thomas Scott). In an interview with Soaps In Depth, Case explained the show's late creator William J. Bell's vision for Nick and Sharon. "He wrote the Newman family by first introducing Victor and Nikki, and then he wrote who their legacy children would be. When Sharon was brought in, it was Bill's intention to write them as a younger Victor and Nikki."
Nick and Sharon Newman's relationship
Throughout the past two decades, fans have watched sweet moments between Nick and Sharon. Who could forget their iconic 1996 wedding? Also, their legacy grew with the addition of their children Cassie Newman (Camryn Grimes), Noah Newman (Robert Adamson), and Faith Newman (Reylynn Caster). Yet, there was also plenty of heartbreaking moments to go along with the sweet ones.
Like other soap couples, Nick and Sharon's relationship was plagued with drama. The couple dealt with bouts of infidelity on both sides, including Nick's affair with Phyllis Summers (Michelle Stafford), which resulted in the birth of Summer Newman (Hunter King). In one of their most heartwrenching storylines, Nick and Sharon grieved the loss of Cassie, who died from injuries in a car wreck.
Will Nick and Sharon Newman ever reunite?
Nick and Sharon have split up numerous times. Despite attempts at reconciliation, another problem comes along to break up the couple. Following their last failed reunion, the exes moved on. Sharon's married to Rey Rosales (Jordi Vilasuso), while Nick has rekindled his romance with Phyllis.
Although Nick and Sharon are no longer together, the two remain friends. Fans of the couple hope that the couple will reunite one day, but it won't be anytime soon, according to Morrow. As reported by Daytime Confidential earlier this year, Morrow was quoted as saying, "They'll always love each other. They'll likely get back into bed with each other at some point over some traumatic experience, but at this moment, that is something neither of them are thinking about."