'The Young and the Restless' Speculation: Adam Reunites With an Ex, but It's Not Sally
Like many of The Young and the Restless characters, Adam Newman's (Mark Grossman) love life is complicated. Although he's had many love interests, Adam's relationships don't end well. He's been single since his breakup with Sally Spectra (Courtney Hope), but he'll find love with someone from his past.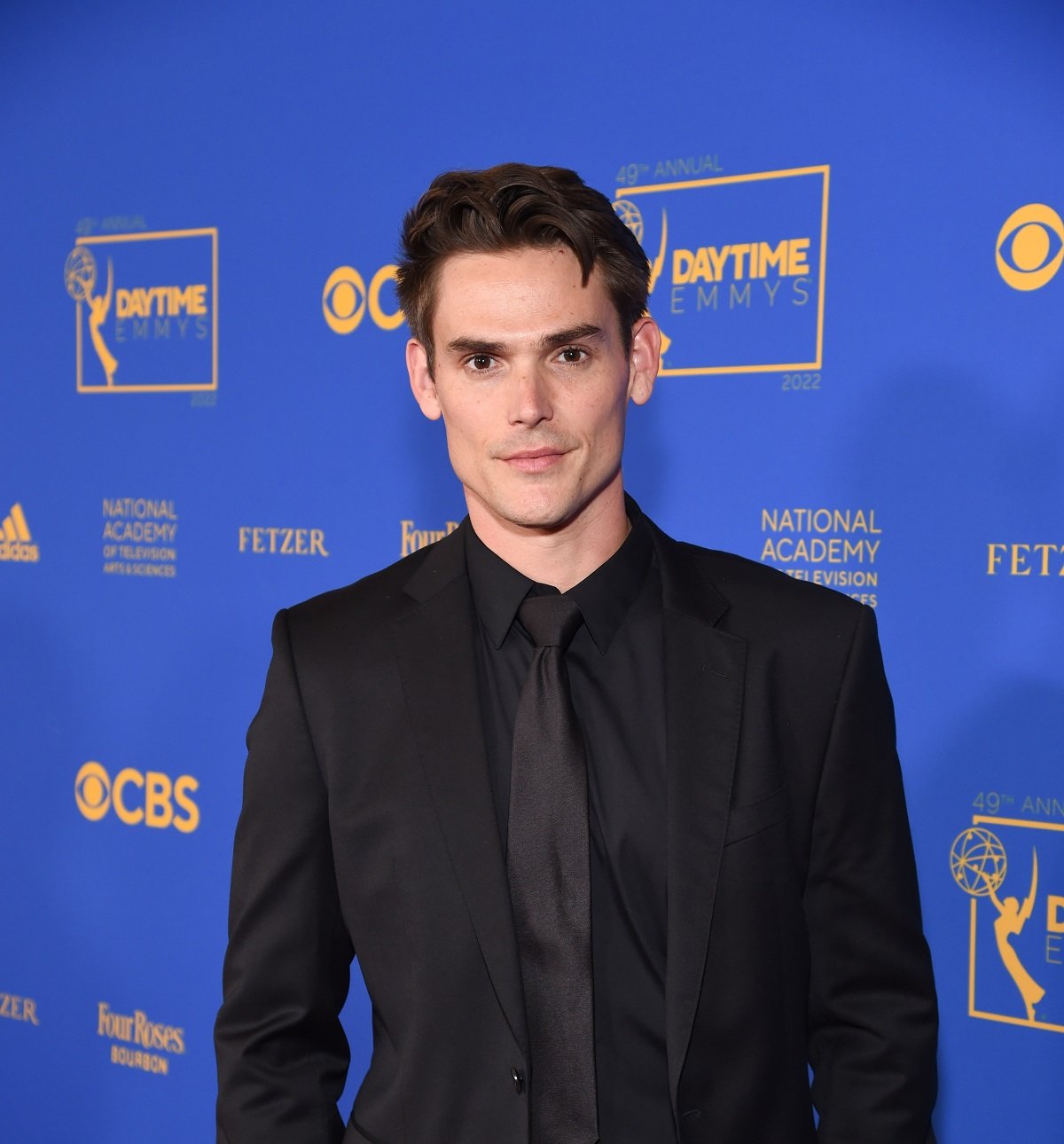 Adam Newman reunites with his ex on 'The Young and the Restless'
When it comes to Adam's love interests, Sharon Newman (Sharon Case) and Chelsea Lawson (Melissa Claire Egan) are his famous pairings. But Sally turned Adam's world upside down. Since their first meeting in the park, sparks flew between the Genoa City pariahs.
Adam was a knight in shining armor for Sally by helping her get back on her feet after losing her job. The two tried to keep their relationship platonic as they worked together at Newman Media. But before long, they were mixing business with pleasure. Adam and Sally, aka Ally, quickly became a popular couple.
Yet as with many couples, they had their share of turmoil. Adam broke up with Sally to save her job at Newman Media. But after seeing her move on with his brother Nick Newman (Joshua Morrow), he has regrets. Adam hoped he and Sally would reunite after their fling, but she told him they were over for good.
Since Sally's moved on, it's time Adam does the same. He'll find love with he reconnects with an ex. However, it won't be Chelsea or Sharon. According to Soaps.com, The Young and the Restless rumors hint that Adam could reunite with Heather Stevens (Vail Bloom).
A glimpse into Adam Newman and Heather Stevens' past relationship
Adam and Heather's relationship started in 2008 when she begins working with him at Jabot. Their relationship is disapproved by Victor Newman (Eric Braden), whom Heather tried to prosecute for the murder of Ji Min Kim (Eric Steinberg). Heather soon learns how manipulative Adam is when she discovers he forged the diary that implicated Victor in Walter Palin's (Derek Scott Hoxby) death.
Heather arrests Adam, but he's later released into Victor's custody after Adam shows signs of going blind. Realizing she still loves him, Heather and Adam get back together. However, she breas up with Adam after learning of his affair with Rafe Torres (Yani Gellman).
After her split with Adam, Heather went on to have romances with Chance Chancellor (Conner Floyd) and Ronan Malloy (Jeff Branson). Yet, she ended up with Daniel Romalotti (Michael Graziadei) and they moved to Sannah, Georgia in 2012.
After a 10-year absence, Heather is returning and she's bound to bump into Adam.
Will the exes reunite on 'The Young and the Restless'?
Heather's return to The Young and the Restless will revolve around Daniel. Phyllis Summers (Michelle Stafford) brings Heather and Lucy Romalotti (Lily Brooks O'Briant) to Genoa City to reunite with Daniel. However, Daniel has his sights set on his ex-wife Lily Winters (Christel Khalil).
With Daniel and Lily reconnecting, Heather will need a love interest, that's where Adam comes in. Adam and Heather didn't end on the best terms and they'll have a lot to air out. With the two finding closure, it may spark unresolved feelings.
If Adam and Heather retunites, it'll spark drama from Phyllis and Daniel; who'll be concerned about Lucy being around Adam. Plus, Sally will also cause problems. Unbeknownst to Adam, Sally is pregnant and he's possibility the father.
Although Sally is happy with Nick, her heart still belongs to Adam. Seeing him with Heather will cause jealousy, and have the redhead fighting the blonde for Adam's affections.