'The Young and the Restless' Speculation: A Change Is Coming in Rey and Sharon's Marriage
The Young and the Restless couples can't always live happily ever after. Many Genoa City residents experience relationship drama, and most of the time, it leads to the couple splitting. Recently, Sharon Newman (Sharon Case) and Rey Rosales (Jordi Vilasuso) seem on the brink of divorce. Upcoming previews about Rey have Shey fans wondering about the duo's future.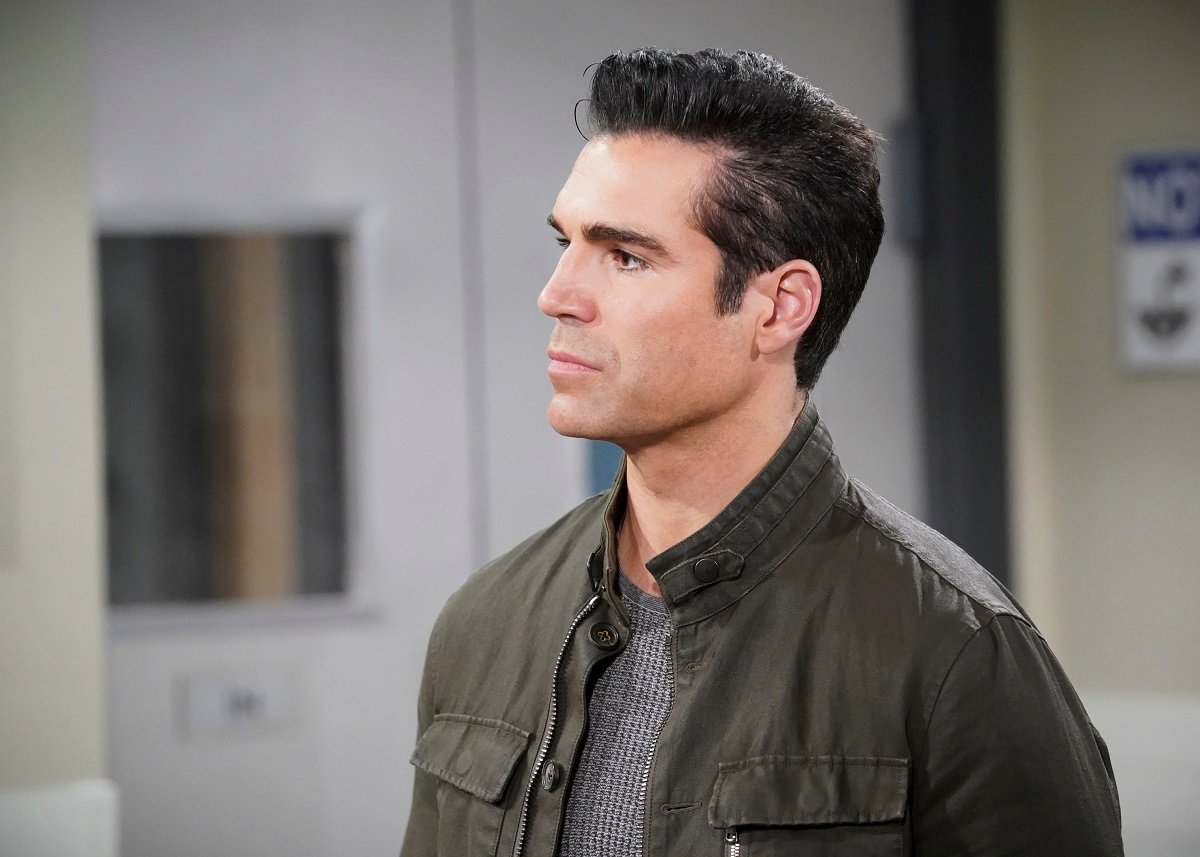 'The Young and the Restless' Rey Rosales has a change of heart
Rey and Sharon's relationship has been filled with plenty of chaos from the moment they started dating. The couple's biggest issue is Adam Newman (Mark Grossman). After discovering Adam's past crimes, including the kidnapping of Faith Newman (Reylynn Caster), Rey can't understand why Sharon wants Adam in her life.
Sharon and Adam have a deep connection, one that will never die. Although Adam's made numerous attempts to win her back, Sharon's committed to Rey. Yet, Adam remains a big problem for the couple. Recently, Sharon and Rey have been at odds over his investigation into Adam's involvement in Jesse Gaines' (Jamison James) disappearance.
According to Celeb Dirty Laundry, upcoming previews suggest Rey will change his mind about something. Odds are Rey's sudden change of heart will impact his marriage. Will it bring him and Sharon closer or have the opposite effect?
Fans feel it's time for Shey to end
Sharon and Rey, or Shey as fans call them, started with lots of potential. Yet, interest in the couple has diminished. Their constant disagreements over Adam and their lack of chemistry have viewers wondering why they're still together.
In a Twitter thread, The Young and the Restless fans expressed their dislike for the couple. "I honestly don't understand Sharon and Rey's relationship. She is a key character on the show, but their marriage is blah," wrote one user. Another commenter chimed in with advice for the detective, "If Rey really wants Adam out of his life, he should divorce Sharon."
What's next if the couple splits?
It remains to be seen if Rey and Sharon will actually split up. But The Young and the Restless seems to be hinting at a breakup. So what's next for the possible soon-to-be exes?
Although Shadam fans would love for Sharon and Adam to get back together, she may be reuniting with another ex. After Nick Newman's (Joshua Morrow) recent breakup with Phyllis Summers (Michelle Stafford), fans believe a Shick reunion is coming. Nick remains Sharon's most popular love interest, and they're an iconic couple, so viewers are rooting for these two.
As for Rey, there are a few Genoa City ladies to choose from. But fans have expressed a desire to see him with Chelsea Lawson (Melissa Claire Egan). A Rey and Chelsea pairing would be shocking because she was responsible for his pairing. However, it'll give Rey an exciting storyline for a change.