'The Young and the Restless' Speculation: Are Diane and Allie in Cahoots?
'The Young and the Restless' vixen Diane Jenkins may have an ally in her plot against Jack Abbott and his family.
The Young and the Restless vixen Diane Jenkins (Susan Walters) is shaking things up in Genoa City. While Diane claims she's changed her life, many believe she's secretly scheming to take down her enemies. And she may have an ally to help with her plot.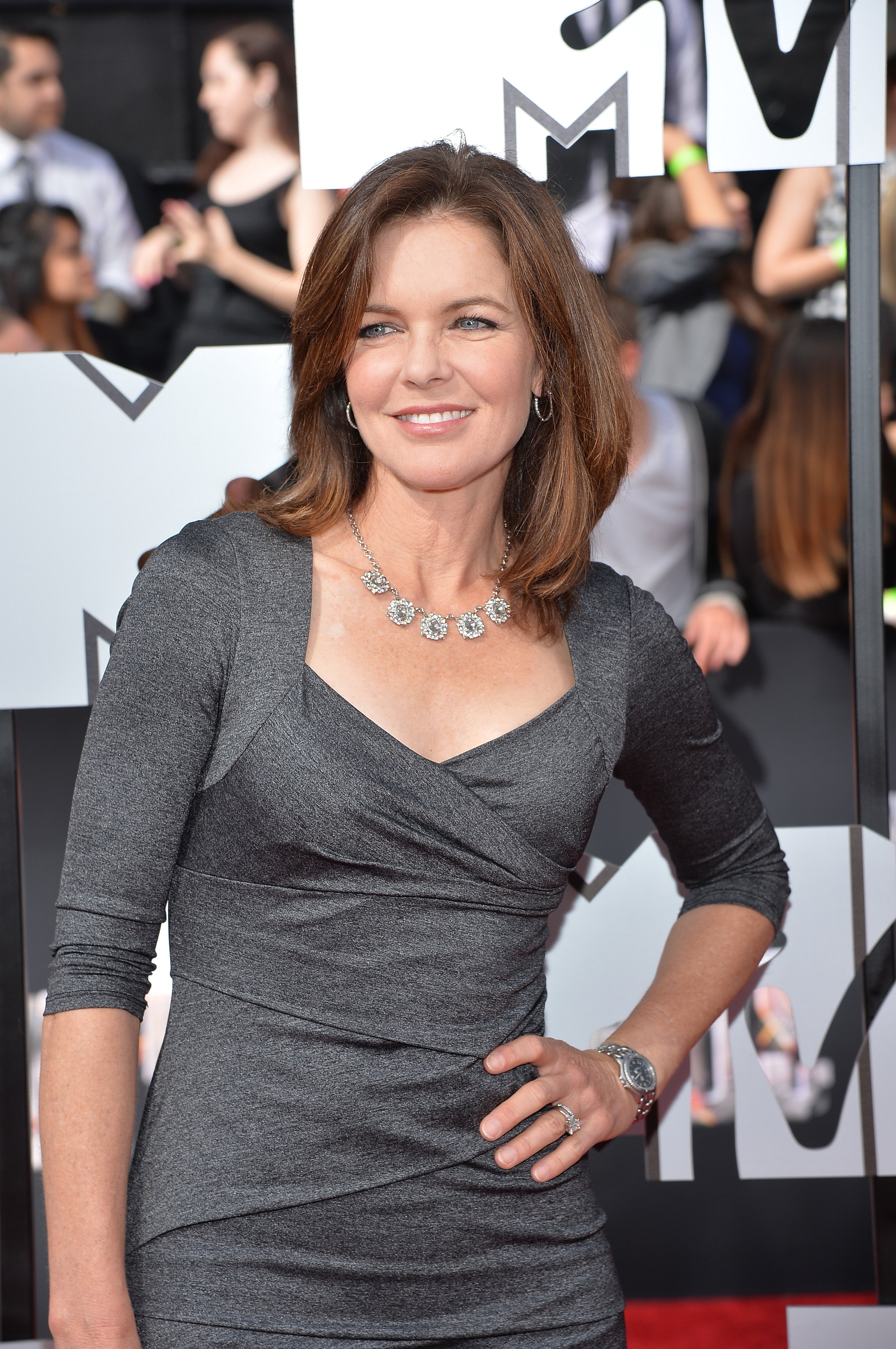 'The Young and the Restless' fans believe Diane Jenkins and Allie Nguyen are partners in crime
Diane's return to The Young and the Restless creates havoc in everyone's lives. She claims her main reason for returning is for her son Kyle Abbott (Michael Mealor). While reuniting with Kyle is her primary concern, viewers know Diane is also out to create drama for others.
Jack Abbott (Peter Bergman) is the number one person on her hit list. Diane would love nothing more than revenge on the man who broke her heart. But Diane may not be alone in her plot.
Speculation is she has a partner in crime, and that person is Jack's granddaughter Allie Nguyen (Kelsey Wang). Theories about Diane and Allie working together gained more steam on the May 9th episode. After Diane's confrontation with the Abbotts, Allie showed up to meet her new family. Allie's arrival was suspicious, leading to speculation on Reddit that she can't be trusted.
"So the new granddaughter crying at the end because she was overwhelmed with the hospitality? Or is this hiding that she is part of Diane's scheme?" asked one user.
"I would love if she was in cahoots with Diane, but then their initial confrontation in Keemo's house alone wouldn't have made sense, I guess," wrote a viewer.
Is Allie Nguyen really Jack Abbott's granddaughter?
Little is known about Allie's past, making The Young and the Restless skeptical about her identity. Allie is the daughter of Jack's late son Keemo Abbott (Philip Moon). After learning about Keemo's death, Jack goes to Keemo's house, bumping into Allie. Jack was surprised to learn he had a granddaughter and offered her a second home in Genoa City.
While the Abbotts are welcoming toward Allie, they may be getting conned. Keemo's obituary mentioned nothing about a daughter or any family. Also, Diane was the mystery texter and said she wanted Jack to know about his granddaughter. While Allie was upset to be a pawn in Diane's game, she's suddenly changed her tune about Miss Jenkins. 
Allie could be a con artist hired to participate in the scheme.
Another theory about Diane and Allie's connection is that they're mother and daughter. Diane was missing for a while, and it's unknown what happened during her time away. Diane could've met Keemo, and they became romantically involved, which resulted in Allie's birth.
Keemo was estranged from his dad, and Jack didn't make an effort to reach out to him. Feeling that Jack wronged Keemo, Diane and Allie could team up to get revenge on the Abbott patriarch.
Diane Jenkins' scheme causes everyone pain on 'The Young and the Restless'
Whether Diane and Allie are in cahoots remains to be seen; however, they're making their presence known in The Young and the Restless. After being welcomed into the Abbott family, Allie will be rubbing elbows with the rest of Genoa City's elite. One person who'll fall under her spell is Noah Newman (Rory Gibson).
Meanwhile, Diane will continue her scheme to hurt Jack. However, she'll have trouble with Phyllis Summers (Michelle Stafford) keeping an eye on her. If Diane is up to no good, Phyllis will be the one who busts her.
If Diane's plot is exposed, it'll cause lots of heartache for the Abbotts. Jack will be upset and angry that he was made to look like a fool. Meanwhile, Kyle may cut ties with his mother for good.