'The Young and the Restless' Speculation: Mariah Kidnaps Baby Dominic
Mariah Copeland has been going through a difficult time on 'The Young and the Restless.' Her kidnapping and baby Dominic's birth has rattled the young redhead. In recent weeks, Mariah's made it known to Tessa she wants to have a baby with her. Yet, Tessa's reluctance may lead Mariah to extreme measures.
Mariah Copeland (Camryn Grimes) is having a rough time on The Young and the Restless. In recent months, she was kidnapped, then gave birth to Abby Newman's (Melissa Ordway) son Dominic. The events have taken a toll on Mariah, who now wants a child of her own. Mariah's desire to have a baby might lead to her taking a child away from its mother.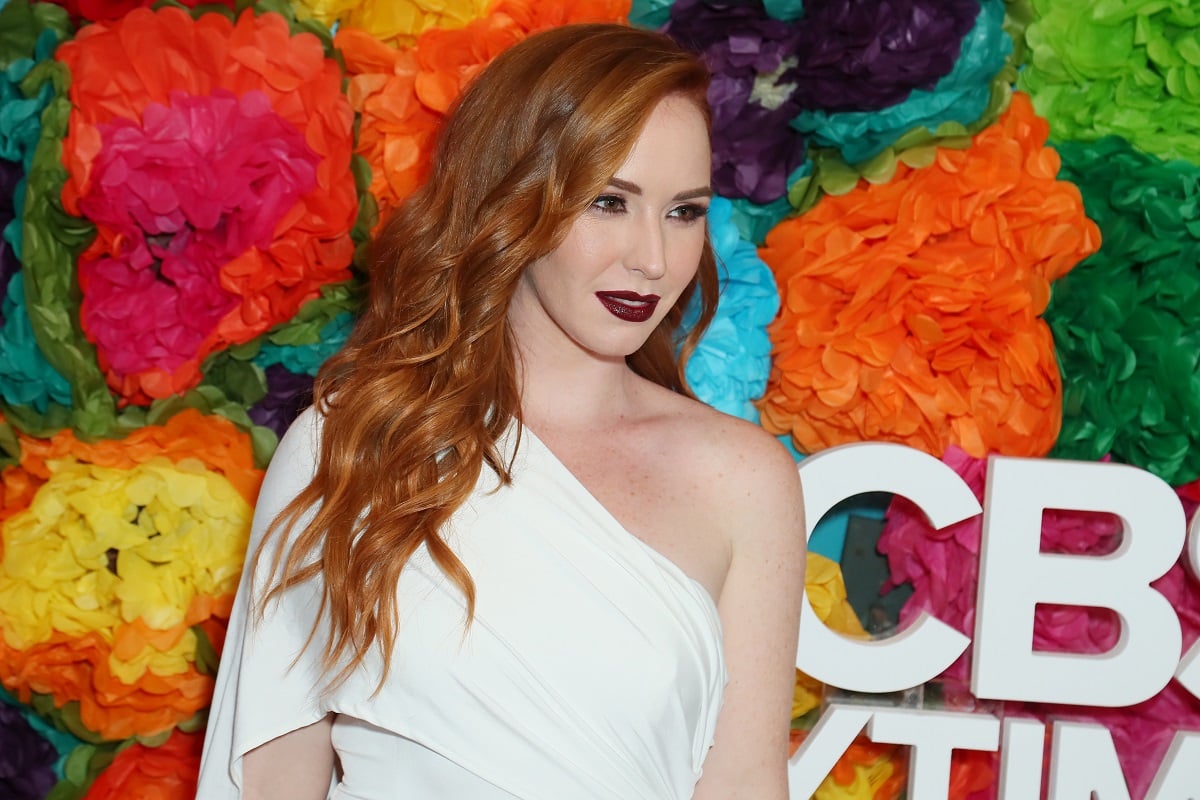 'The Young and the Restless' Mariah Copeland wants a baby
When Mariah agreed to be Abby's surrogate, The Young and the Restless fans knew there would be trouble. Their prediction was right because Mariah's been having a tough time letting baby Dominic go. She's removed herself from Dominic's life; however, that hasn't squashed her motherhood instincts.
Mariah's anxious for her and Tessa Porter (Cait Fairbanks) to have a baby of their own. Yet, Tessa isn't on board with the idea. The couple's disagreement over children is driving a wedge between them. With Tessa unwilling to change her mind, Mariah will have to resort to other measures to make her dreams of motherhood come true.
Will Mariah Copeland kidnap baby Dominic?
Following Dominic's birth, Mariah knew her attachment toward the child would create issues. The best course of action was to move out of the Chancellor mansion and have little contact with baby Dominic. However, that's easier said than done. Recently, she visited Dominic while Abby was away at work.
Mariah's scenes with Dominic have The Young and the Restless fans believing this will lead to a kidnapping. On a Reddit thread, fans were discussing the possibility. "I 100% thought she was going to snatch that baby," wrote one user. Another commenter chimed in with, "I think that's coming."
Will Mariah Copeland's loved ones help her?
Mariah's family, including her mother Sharon Newman (Sharon Case), have been trying to help her. Yet, Mariah continuously yells at them and shuts them out. The Young and the Restless fans have also become concerned with Mariah's behavior.
It appears Mariah doesn't want anyone's help, and she wants to do what she feels is right for her. She wants a baby, and nothing's going to stop her from having one. Yet, Mariah's actions will hurt not only those around her but also Abby and Dominic. Although Mariah will get her wish of being a mom to Dominic, it'll lead to more heartache for Abby.