'The Young and the Restless' Speculation: Phyllis Is With Jack for the Wrong Reasons
'The Young and the Restless' fans are skeptical of Phyllis Summers' sudden change of heart in reuniting with Jack Abbott.
The Young and the Restless couple Phyllis Summers (Michelle Stafford) and Jack Abbott (Peter Bergman) are back together. After months of teasing, the exes couldn't resist temptation and reunited. While Phack fans are excited, they shouldn't get their hopes up.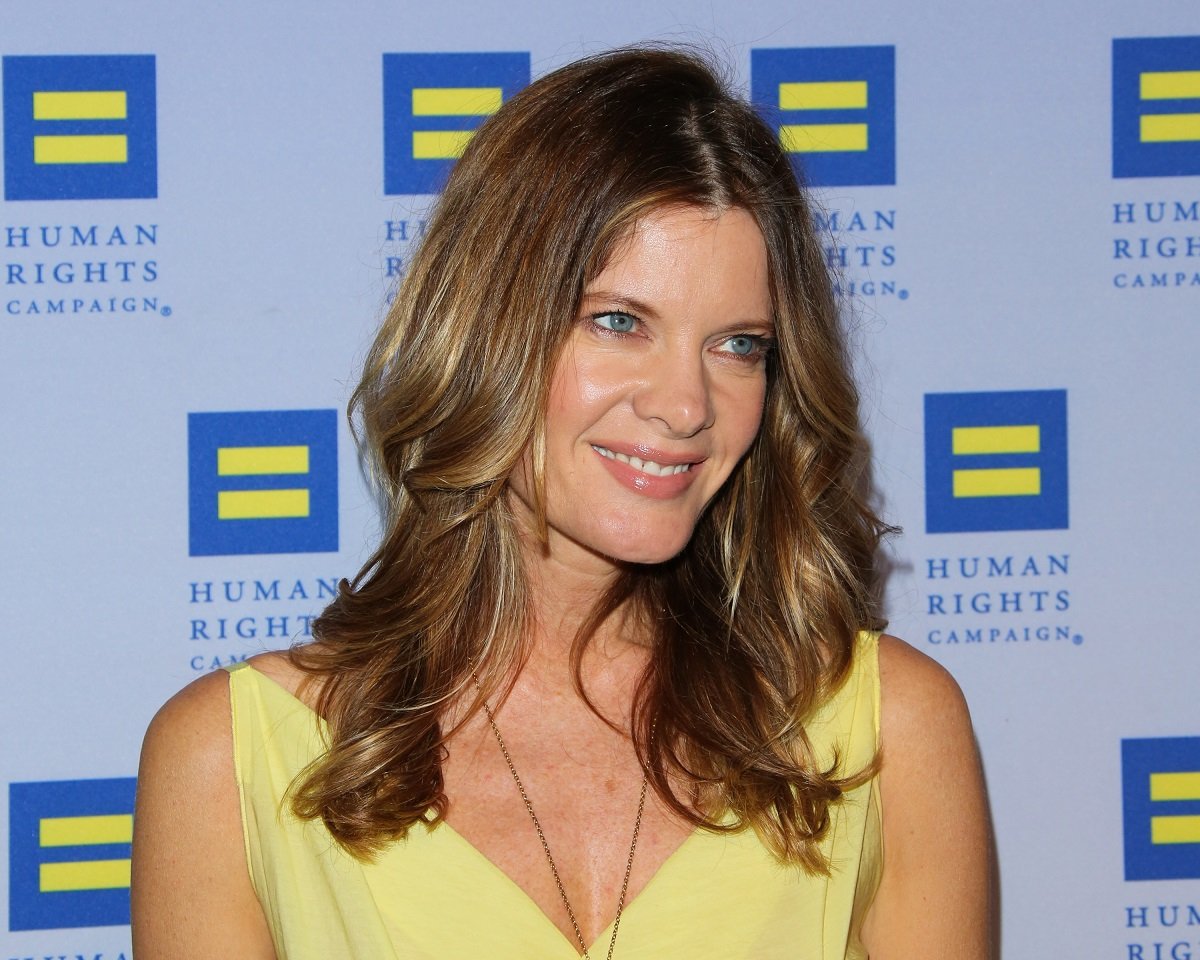 Phyllis Summers makes a move on Jack Abbott on 'The Young and the Restless'
Phyllis and Jack are a famous couple on The Young and the Restless. Since 2001 viewers have watched the trials and tribulations of the redhead and the Jabot CEO. Although they've separated multiple times, Phyllis and Jack remain connected.
Like many couples, they always reunite, and their latest reconciliation has been teased since October 2021. While Phyllis was hesitant about another round in their love story, she's changed her mind. Last week, their relationship took an interesting turn.
The couple attended Tessa Porter (Cait Fairbanks) and Mariah Copeland's (Camryn Grimes) wedding. Jack was the lucky recipient of the bouquet, and later that night, he and Phyllis gave in to their passion. Jack was on cloud nine the following day, yet his happiness may be short-lived.
'The Young and the Restless' fans fear Jack Abbott will have his heart broken
Phack fans have anxiously been waiting for the reunion, and while the couple's rendezvous left many happy, others aren't thrilled. Before coming to the hotel to get busy with Jack, Phyllis argued with Diane Jenkins (Susan Walters). The longtime rivals continue to get underneath each other's skin, and Jack will be a victim of their quarrel.
On Twitter, many fans speculate Phyllis is with Jack as a way to get back at Diane.
"I just hope Phyllis is really interested in Jack & not playing him again just to get to Diane because I really want them together," wrote one viewer.
"My hope is that Jack won't be happy when he learns that seducing him was all part of Phyllis' scheme to drive the witch out of town," another commenter chimed in.
"Amanda and Diane are on to her. She doesn't want Jack. She's pretending to, so Diane will stay away from him," another fan replied.
Phyllis Summers' feud with Diane Jenkins leads to heartache
Phyllis and Diane's feud is heating up on The Young and the Restless. Diane's adamant she's here to stay, but Phyllis would love nothing more than for her to leave. Phyllis believes Diane will cause everyone heartache, but it's the redhead who may do more damage.
Diane needs the incentive to stay in Genoa City, and her primary focus is on Kyle Abbott (Michael Mealor). As much as Phyllis would love her out of Kyle and Summer Newman's (Allison Lanier) lives, it's Kyle's decision. While she can't protect Kyle, she can protect Jack.
Phyllis suspects Diane wants to sink her hooks in Jack, but she's beaten her to the punch. While Jack is happy to be with the woman he loves, he'll be in for a rude awakening when he discovers why she's with him. Jack will feel like a fool being used in Phyllis' game against Diane. 
Phyllis will try to smooth things over with Jack, yet her damage is done. Aside from ruining her relationship with Jack, it'll also destroy her bond with Summer, who'll be disgusted with her mother's actions. Phyllis' attempts at running Diane will backfire big time, with Miss Jenkins coming out a winner.