'The Young and the Restless' Speculation: Sally Pregnant With Adam's Baby
'The Young and the Restless' character Sally Spectra may be joining the motherhood club after her rendezvous with Adam Newman results in pregnancy.
The Young and the Restless redhead Sally Spectra (Courtney Hope) has a good life in Genoa City. The fashion designer has a new title to her resume, COO of Newman Media. Aside from her professional life, things are heating up in Sally's personal life. She's dating Adam Newman (Mark Grossman), and the two might be ready for a significant change in their relationship.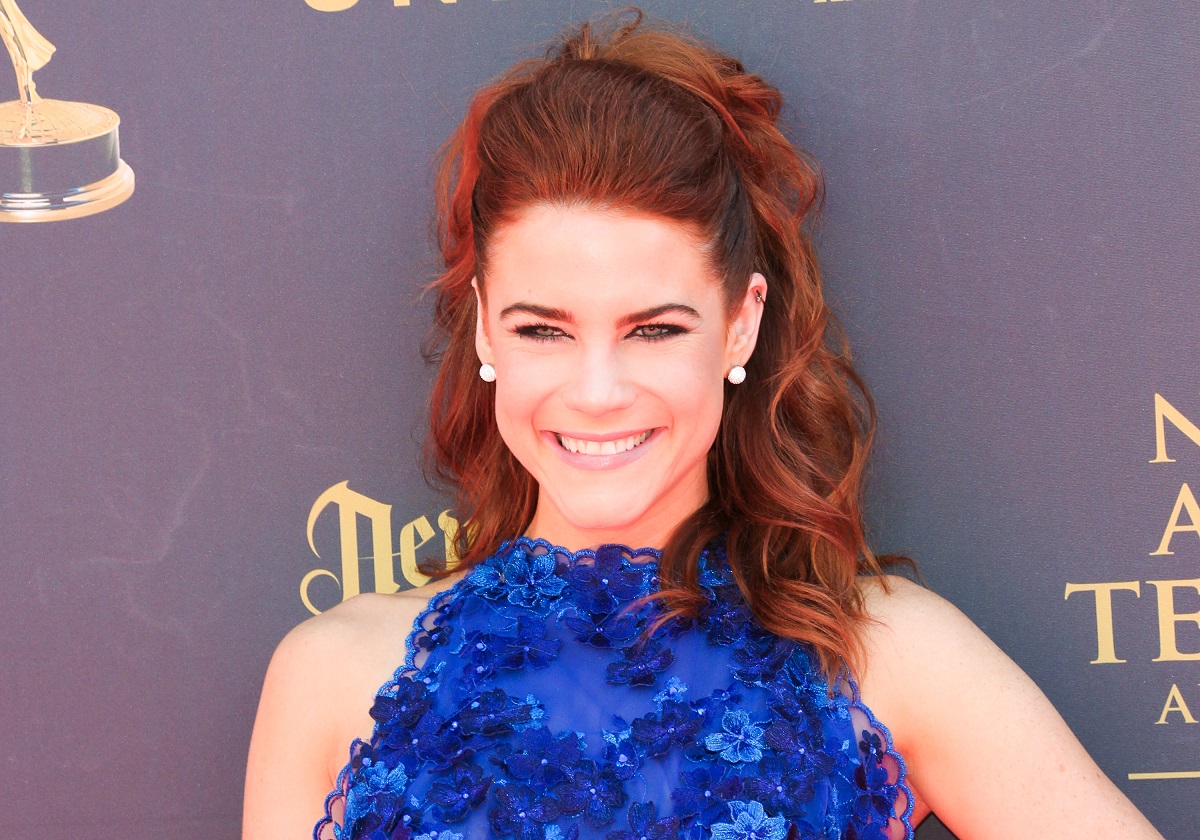 Sally Spectra and Adam Newman are Genoa City's hottest couple on 'The Young and the Restless'
The Young and the Restless has created their next super couple with Sally and Adam. From the moment the two bumped into each other, fans were rooting for them. Sally and Adam have many similarities, including being town pariahs. 
Adam helped Sally land back on her feet after losing her job with Fenmore's. Although he wanted to keep their relationship strictly business, Adam and Sally couldn't ignore their feelings. Adam became Sally's biggest defender against critics, and Sally supported Adam throughout the Newman family drama.
After months of teasing, the couple finally consummated their relationship in Adam's office. Their rendezvous may lead to another big step in their relationship.
Sally Spectra has a surprise for Adam Newman
Sally and Adam's romance continues to blossom on The Young and the Restless. Last week, the two had a heartfelt talk in their hotel room. Adam explained his worries about how everyone still views him as a bad person. Sally reassures him he's a good man, and she wouldn't be falling in love with him if he wasn't.
Sally's declaration of love catches Adam off guard, but that's not the only surprise she has for him. According to Soaps.com spoilers, Sally shares a secret with Adam. Knowing Sally, the secret has to be big, and speculation is that she's pregnant.
Baby on the way for Genoa City's super couple?
The Young and the Restless fans will be excited about Sally's possible pregnancy. Although nothing's certain yet, many believe that she has a bun in the oven. It's been two months since she and Adam slept together, plenty of time for her to discover she's pregnant. Plus, her saying "I love you" to Adam increases pregnancy speculation.
While Ally fans will celebrate the news, other Genoa City residents won't be happy. First off, Victor Newman (Eric Braeden) will be suspicious of the pregnancy. Victor hasn't trusted Sally ever since she and Adam began working together. The Moustache will wonder if the pregnancy is Sally's way to sink her hooks into Adam and the Newman fortune.
Also, Adam's ex-wife Chelsea Lawson (Melissa Claire Egan) won't be thrilled. Although she and Adam are no longer together, Chelsea still loves him. Deep down, she's holding onto hope they can reunite and be a family with Connor Newman (Judah Mackey). But Sally's pregnancy puts a damper on that.
Aside from Victor and Chelsea, Adam's reaction to the pregnancy may ruin his and Sally's relationship. Sally will be ecstatic to be a mother and hopes this will solidify her and Adam's bond. Yet, Adam may not be so enthusiastic about being a dad again.
Sally's pregnancy will have him thinking about their future. Although he has feelings for Sally, he doesn't know if he's ready for marriage and children. It looks like Sally's dream of a life with Adam may be crushed.