'The Young and the Restless' Speculation: Will Nate Cheat on Elena With Imani?
The Young and the Restless hunk Nate Hastings (Sean Dominic) is one of Genoa City's hottest men. The handsome doctor has many women who'd love to be with him. Yet, there's only one woman for him, Elena Dawson (Brytni Sarpy). While Nate and Elena are happy, another person will test their relationship.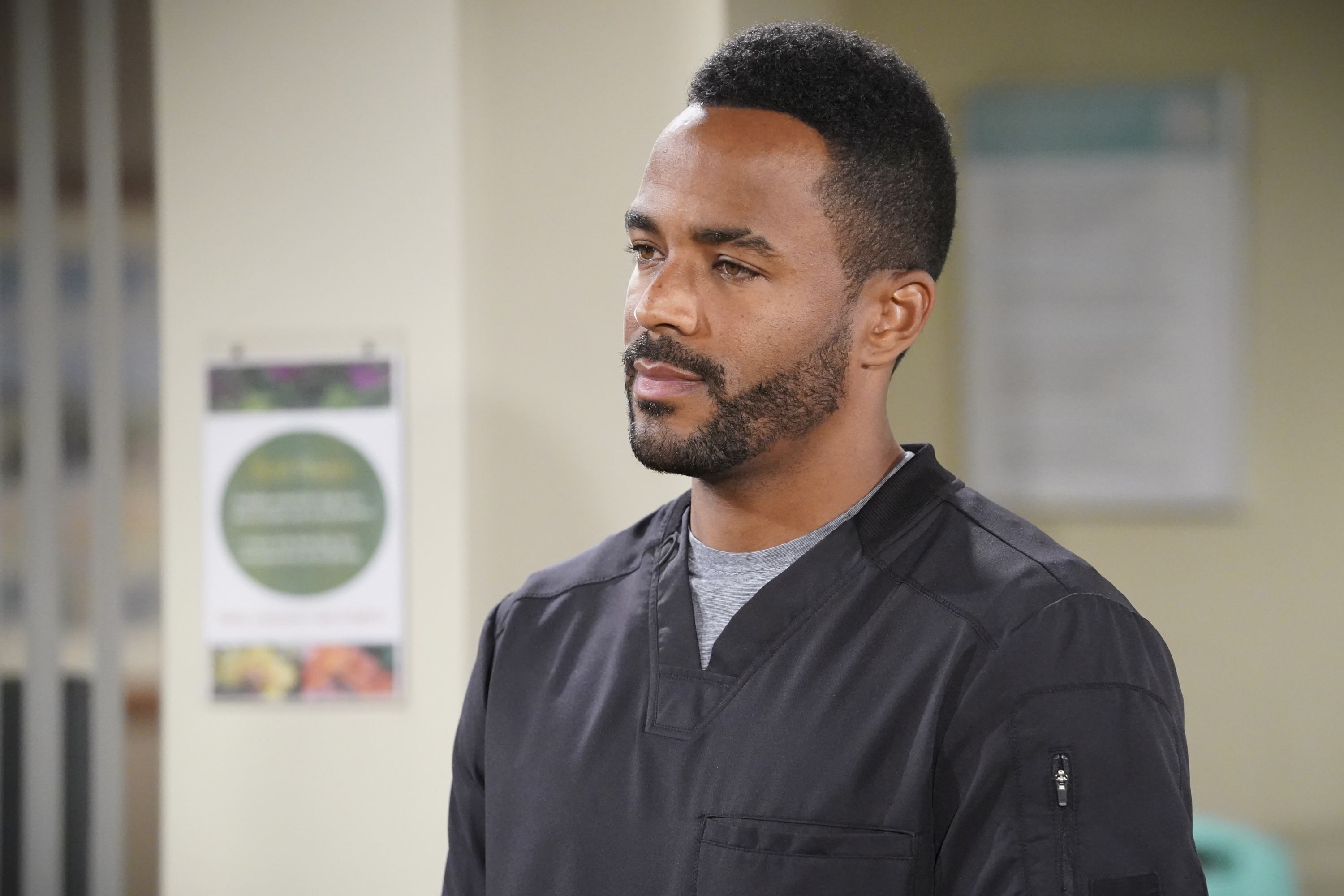 Imani Benedict sets her sights on Nate Hastings on 'The Young and the Restless'
Nate and Elena have become one of The Young and the Restless' cutest couples. The two recently took a big step in their relationship when they moved into the penthouse across from Devon Hamilton (Bryton James). Like many couples, their relationship has been tested, and they face another obstacle in the form of Imani Benedict (Leigh-Ann Rose).
RELATED: 'The Young and the Restless': Fans Want Nate With Imani
Imani has become flirty with Nate over the past few months, and Elena has noticed. Elena's worry over Nate and Imani will increase not that the doctor and lawyer are working at Hamilton Winters Group. Yet, Elena isn't going to take this sitting down.
Elena Dawson issues a warning to Imani Benedict
Imani's not slowing down in her flirtations with Nate. During a conversation with Nate about her mother, Naya Benedict (Ptosha Storey), Imani thanked the doctor by holding his hand. Imani's gesture didn't go unnoticed by Elena, who was upset.
With Imani not backing down in her pursuit of Nate, Elena takes matters into her hands. According to Soaps.com, The Young and the Restless spoilers, Elena warns Imani to stay away from Nate. Yet, Imani doesn't take Elena's threat seriously and ramps up her plot to seduce Nate.
Will Nate Hastings cheat on Elena Dawson?
Elena isn't the only one who warns Imani about Nate on The Young and the Restless. Amanda Sinclair (Mishael Morgan) tries to knock sense into her younger sister. Amanda wants to maintain the peace and fears Imani's pursuit of Nate will lead to heartache.
Although she's been warned, Imani isn't going to back down when it comes to Nate. In a preview clip for this week, Imani stops by Nate's house to discuss business. Their meeting takes on an intimate nature when Imani insists on going upstairs to take a shower. The lawyer claims she does her best thinking in the shower and asks Nate to join her.
At the end of the video, a guilt-ridden Nate has a confession to make to Elena. While the clip implies Nate might have been unfaithful to Elena, chances are nothing happened with them. However, Nate will tell Elena about Imani's latest flirtation trick.
Naturally, this will set off Elena, who'll be more determined than ever to stop Imani. Elena and Imani are two strong-willed women who don't back down from a fight. With Nate's affections on the line, the women will be battling it out.
But the big question is who will come out the winner?
RELATED: 'The Young and the Restless': Fans Want Elena to Dump Nate and Reunite With Devon