'The Young and the Restless' Speculation: Victoria Has Doubts About Wedding to Ashland
Victoria Newman (Amelia Heinle) and Ashland Locke (Richard Burgi) have become Genoa City's newest power couple on The Young and the Restless. With the pair being two determined business tycoons, it's no surprise the two hit it off. Although Victoria and Ashland have only been together for a few months, they're ready to take the next step in their relationship. The couple is in the midst of planning what is sure to be the wedding of the year. Yet as soap fans know, the ceremonies never go off without a hitch.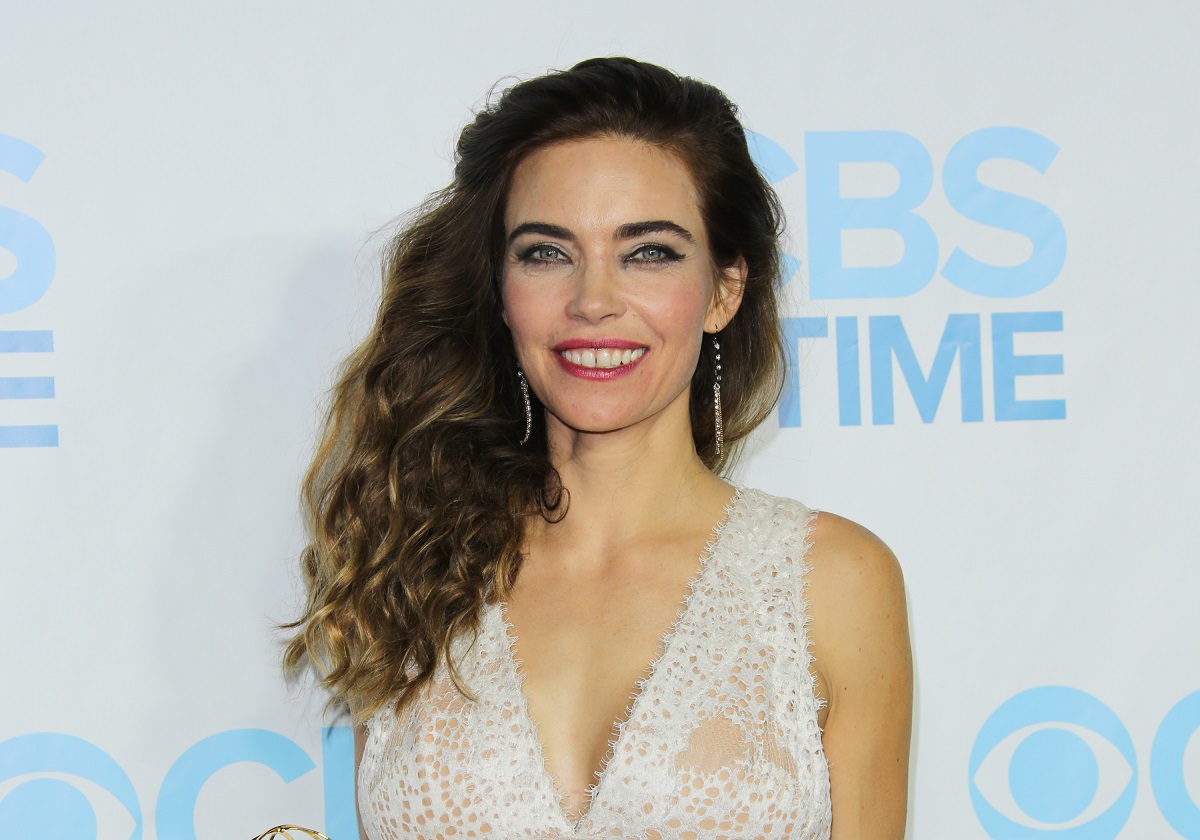 Victoria Newman getting cold feet on 'The Young and the Restless'
Victoria's relationship with Ashland was a welcome relief to The Young and the Restless fans, who were tired of her and Billy Abbott (Jason Thompson). The chemistry between Victoria and Ashland is off the charts, and fans were excited to see what's next for the new couple. However, Victoria and Ashland's romance may be short-lived.
As The Young and the Restless viewers know, Ashland's dying, and he proposed to Victoria because he wants to spend his last moments with her. Although her parents Victor and Nikki Newman (Eric Braeden and Melody Thomas Scott), voiced their concerns, Victoria was adamant she wanted to marry Ashland. According to Soaps.com, Victoria may be getting cold feet as her big day approaches.
Victoria Newman has doubts about Ashland Locke
Trust is a big issue in any relationship, and Victoria has doubts about her fiancé. Victoria's distrust of Ashland stems from Billy's investigation into the businessman's past. Although Victoria ordered Billy to stop interfering in her life, his research may have already caused damage.
RELATED: 'The Young and the Restless': Fans Are Sick of Billy
The Young and the Restless is foreshadowing that Ashland is keeping secrets from his bride-to-be. Of course, fans believe he's scamming Victoria and plotting to take away Newman Enterprises from her. With Victoria become suspicious, she's issued a warning to Ashland that there can be no more secrets.
Victoria Newman headed for a reunion with Billy Abbott?
Whether Victoria and Ashland make it down the aisle remains to be seen. However, she'll be dealing with heartache thanks to her soon-to-be husband. When that happens, her ex Billy will be there to help her.
The Young and the Restless is hinting at a possible reunion between the pair. Billy investigating Ashland has lead fans to believe that he's not over his ex-wife. It's also been noted that Victoria still carries a torch for Billy, given her jealousy toward him and Lily Winters (Christel Khalil). Although Victoria may not find happiness with Ashland, she could get a second chance with Billy.