'The Young and the Restless' Spoilers: Ashland's New Acquaintance, Nikki Snaps Under Pressure
The Young and the Restless spoilers indicate an exciting week in Genoa City. From more turmoil in the Newman family to trouble in paradise for couples, a lot is happening. Let's look at what to expect for May 23 – 27.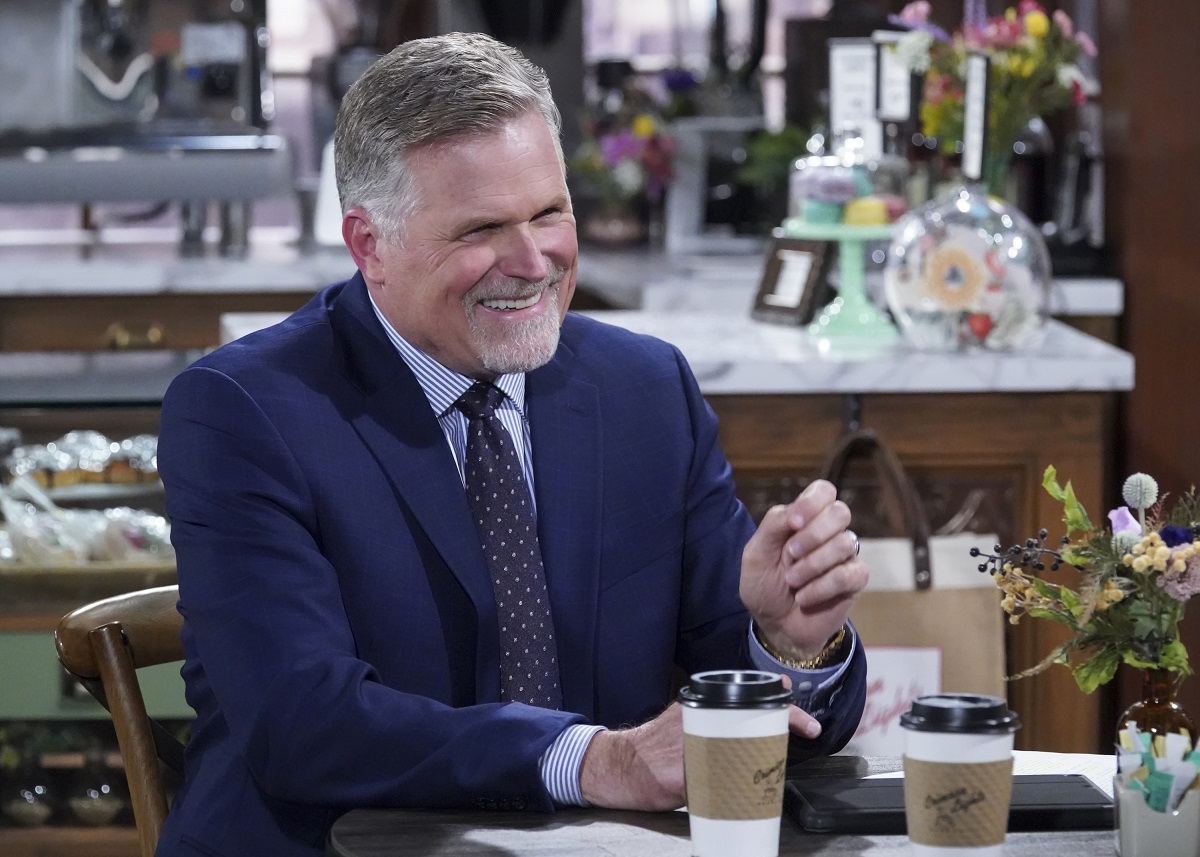 'The Young and the Restless' spoilers say Ashland Locke continues to be a problem for The Newmans
Ashland Locke (Robert Newman) has become the number one enemy of the Newman family. After learning he lied about his illness, Victor Newman (Eric Braeden) focuses on removing his son-in-law from their lives. While Ashland earned brownie points by rescuing Victoria Newman (Amelia Heinle) from the car crash, not everyone is willing to give him a second chance. 
However, that hasn't stopped Ashland from trying to work his way back into the family. According to Soaps.com, The Young and the Restless spoilers say Victor will shut down Ashland's attempts at forgiveness. Yet, Ashland's not going to let this setback deter him. 
RELATED: 'The Young and the Restless': Fans Think Victoria Should Forgive Ashland
Ashland's redemption might be cut short as he plots revenge on the Newmans. And he'll have a new acquaintance in Diane Jenkins (Susan Walters). The Newmans and the Abbotts better watch out with those two teaming up.
Nikki Newman is feeling the pressure as CEO
To everyone's surprise, Victor made Nikki Newman (Melody Thomas Scott) the temporary CEO of Newman Enterprises. The move didn't go over well with Adam Newman (Mark Grossman), who felt he should be in charge. Yet, Adam isn't giving up on his quest to be CEO. 
According to Celeb Dirty Laundry, The Young and the Restless spoilers indicate Adam and Sally Spectra (Courtney Hope) resort to scheming to get what they want. Speculation is the two will reunite separated lovebirds Victoria and Ashland. 
Meanwhile, Nikki is feeling the pressure of being in charge. Her bad week starts with her qualifications being questioned. As of that wasn't enough, Nikki runs into her rival Diane, who'll have unflattering comments to make. Diane's remarks will set off Nikki, who delivers a hard slap to Miss Jenkins.
'The Young and the Restless' spoilers suggest trouble in paradise for Genoa City couples
It's springtime which means love is in the air. However, that's not the case for many Genoa City residents. Billy Abbott (Jason Thompson) and Lily Winters' (Christel Khalil) relationship has been tense recently. 
According to Soap Hub, The Young and the Restless spoilers says, Billy finds himself in trouble with his girlfriend. It might have something to do with Billy's interference in the Victoria and Ashland situation. Maybe Billy should concentrate more on his relationship instead of his ex-wife. 
RELATED: 'The Young and the Restless': Fans Want Lily to Dump Billy
Meanwhile, Chance Chancellor (Conner Floyd) and Abby Newman (Melissa Ordway) may have cracks forming in their marriage. The source of contention for the couple is Devon Hamilton (Bryton James). Chance becomes jealous when Abby and Devon bond over baby Dominic (Rainn and River Ware). Devon's already stolen Chance's son; will he steal his wife?
Troubling news for Genoa City heroines
No one in Genoa City can catch a break. Chelsea Lawson (Melissa Claire Egan) is going through a tough time following her "friend" Rey Rosales' (Jordi Vilasuso) death. Chelsea throws herself into work collaborating with Summer Newman (Allison Lanier). However, their partnership may be cut short when Chelsea has a setback. 
Amanda Sinclair (Mishael Morgan) is another heroine who'll deal with drama. Amanda and her sister Imani Benedict (Leigh-Ann Rose) receive devastating news from their mother, Naya Benedict (Ptosha Storey). Speculation is that Naya is having health issues, and her daughters will drop everything to rally around her.
RELATED: 'The Young and the Restless': Fans Would Love to See Chelsea and Chance as a Couple