'The Young and the Restless' Spoilers for Jan 23 – 27: Lauren's Big Celebration
The Young and the Restless spoilers for Jan. 23 through 27 reveal a momentous week. The biggest event is celebrating the iconic character Lauren Fenmore (Tracey E. Bregman). Here's what to expect for the coming week.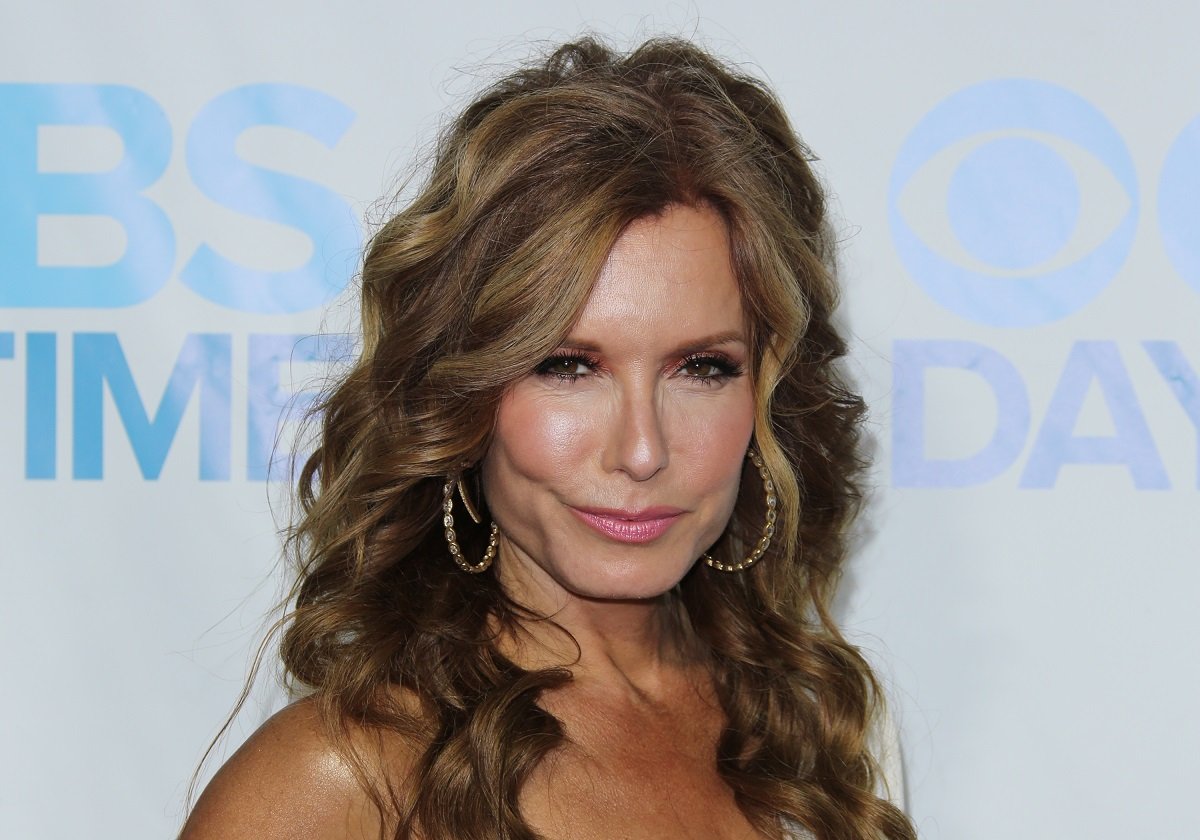 'The Young and the Restless' spoilers reveal Lauren Fenmore celebrates a special milestone
This week will feature a big celebration honoring Bregman's 40th anniversary as Lauren. For the past four decades, the award-winning Bregman has done a fantastic job as the Genoa City fashionista vixen/heroine. Like any character celebrating a huge anniversary, a standalone episode for Lauren will air on Jan. 25.
According to Soap Opera Spy, The Young and the Restless spoilers reveal Lauren will receive a special award for her work. Her big night will be full of surprises with her son Fen Baldwin's (Zach Tinker) return. Also, there will be many flashbacks as Lauren takes a stroll down memory lane.
Victor Newman enlists Jill Abbott's help
2023 started with Victor Newman (Eric Braeden) returning to his old ways. The Moustache has many enemies he's plotting to take down. One of his latest schemes involves seeking help from a dear friend.
According to Soap Dirt, The Young and the Restless spoilers hint that Victor asks Jill Abbott (Jess Walton) for a favor. So who could Victor and Jill be teaming up against?
Maybe the two are plotting to save Chancellor-Winters from being taken over by Tucker McCall (Trevor St. John). Or Victor could use Jill to get his son Adam Newman (Mark Grossman) back into the Newman family. Whatever Victor has planned, it'll be interesting to see him and Jill teaming up for old times' sake.
'The Young and the Restless' spoilers suggest Kyle Abbott and Summer Newman's marriage is in trouble
The honeymoon for newlyweds Kyle Abbott (Michael Mealor) and Summer Newman (Allison Lanier) may be over. Their return to Genoa City was supposed to be a happy occasion. But it's been filled with drama thanks to their mothers Diane Jenkins (Susan Walters) and Phyllis Summers (Michelle Stafford).
According to Celeb Dirty Laundry, The Young and the Restless spoilers suggest cracks are forming in Kyle and Summer's marriage. Their source of contention is Kyle's mother, Diane. Summer's been supportive of Kyle reconnecting with his mom and protecting her from Jeremy Stark (James Hyde).
Yet, Summer's support has caused tension with her mother, Phyllis. Now, Summer's beginning to question if Phyllis was right about Diane's manipulations. Summer and Kyle's argument about Diane will create tension in their marriage, and this could be the beginning of the end for Skyle.
Elena Dawson is suspicious of Audra Charles
Audra Charles (Zuleyka Silver) has charmed every Genoa City resident she's met since her arrival. Yet, Elena Dawson (Brytni Sarpy) is one person who's not taken in by Adura's charm. Elena's dislike of Audra increases when the young businesswoman begins hanging around Elena's boyfriend, Nate Hastings (Sean Dominic).
Seeing Audra and Nate together raises red flags for Elena. She'll be suspicious of the young woman's motives. Is Audra taking a romantic interest in Nate? Or could she be using him as part of her new business scheme?