'The Young and the Restless' Spoilers: Jack Surprised by Phyllis' Confession
The Young and the Restless spoilers indicate a huge week for Phack. Jack Abbott (Peter Bergman) and Phyllis Summers (Michelle Stafford) are one of Genoa City's super couples. For the past few months, the writers hinted at a reunion with the exes. Although Phyllis is hesitant to get back together, she may change her mind.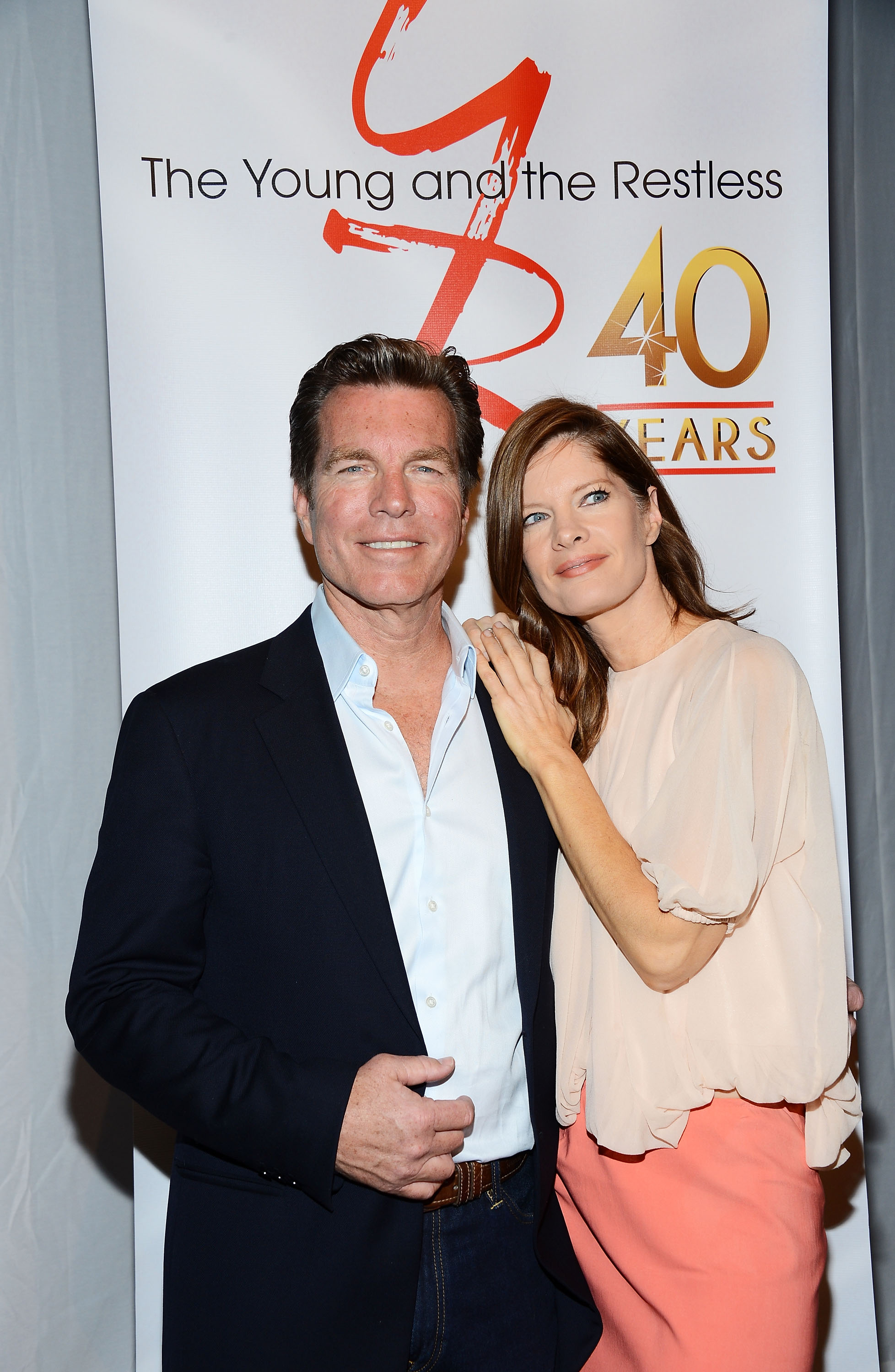 'The Young and the Restless' spoilers suggest Phyllis Summers confesses she loves Jack Abbott
Phyllis and Jack have gone through plenty of turmoil. Since 2001 the couple has gone through heartaches, including infidelity and many breakups. Although they're divorced, the two remain pals.
Jack's made it known he's never stopped loving Phyllis. After her breakup with Nick Newman (Joshua Morrow), fans believed Phack would reunite. However, Phyllis feared she'd hurt Jack and decided they should remain friends.
However, according to The Young and the Restless spoilers from Soaps.com, Phyllis makes a move that surprises Jack. The couple attends Tessa Porter (Cait Fairbanks) and Mariah Copeland's (Camryn Grimes) wedding. Jack is the lucky guest who catches the bouquet, and it'll spur Phyllis to confess her feelings for Jack.
RELATED: 'The Young and the Restless': Peter Bergman Believes Phyllis Is Jack's Best Partner
Jack Abbott and Phyllis Summers give their relationship another chance
Phyllis' confession will catch Jack off guard. While this is what Jack always wanted, he'll question why her change of heart. Phyllis maintained they weren't good together; now, she wants to give their relationship another shot.
Perhaps her change in attitude stems from Diane Jenkins' (Susan Walters) return. Diane is Phyllis' biggest rival, and the two women battled over Jack's heart. Diane is a manipulator, and Phyllis suspects her return spells trouble for Jack and the rest of the Abbotts.
Jack's been through a lot in the past three months with his son Keemo Abbott's (Philip Moon) death and discovering his granddaughter Allie Nguyen (Kelsey Wang). Jack's a good man, and Phyllis doesn't want to see him get hurt. With Diane back in town, Phyllis has had time to reflect on their past and how she fought for Jack's affections.
While Jack and Phyllis had tough times, there were also good moments. That could be what sparked her sudden change of heart about a reunion. Although they have a lot to work on, Phyllis is ready to give their relationship a chance.
Diane Jenkins causes trouble for the newly reconciled couple
Jack and Phyllis' reunion will make some people happy, while others will be furious. One person who'll undoubtedly be upset with the news is Diane. According to Celeb Dirty Laundry, The Young and the Restless spoilers say, Diane will be stirring up drama for the reunited couple.
Jack's adamant he wants nothing to do with Diane, who claims she only came back for their son Kyle Abbott (Michael Mealor). Yet, Phyllis knows the "reformed" vixen is up to no good. Diane is obsessed with Jack and will do anything in her power to win him back.
The couple is determined not to let Diane come between them and will put up a united front. However, Diane will have a few tricks up her sleeve and may prove a more formidable opponent than they think.
RELATED: 'The Young and the Restless': Jack Confesses He Loves Phyllis, Does She Feel the Same?