'The Young and the Restless' Spoilers: Jack's Ex Returns From the Dead
'The Young and the Restless' fans are in for a shock when Diane Jenkins becomes the latest Genoa City character to return from the dead.
The Young and the Restless knows how to pull out some of soap operas' most shocking twists. While the show has received criticism for its lackluster storylines, it's drawing viewers back in because of the return of a character. The person's return is a surprise, not only to fans but also to Jack Abbott (Peter Bergman).
[Spoiler alert: Potential spoilers for upcoming episodes of The Young and the Restless are up ahead.]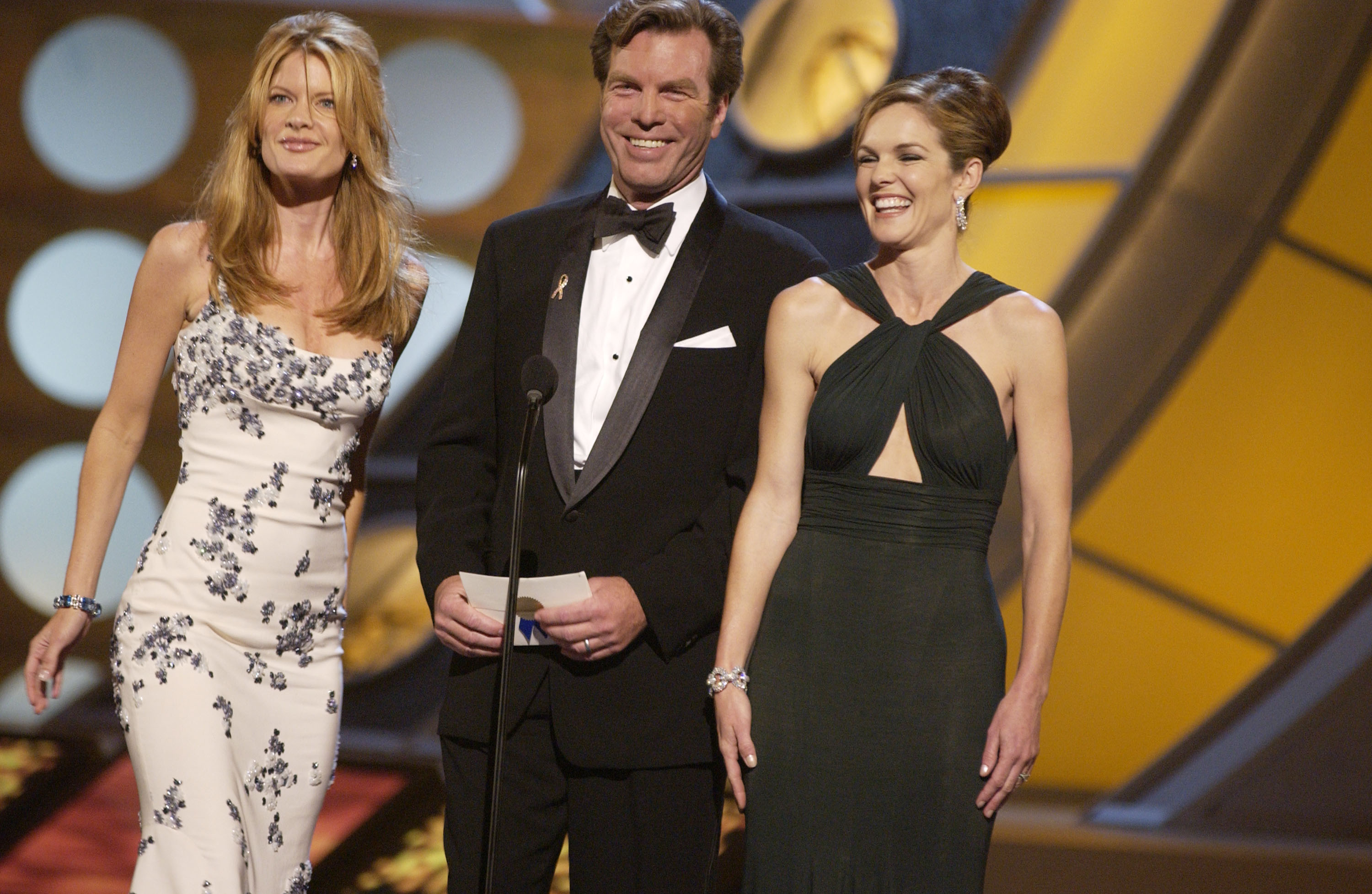 Diane Jenkins is back from the dead on 'The Young and the Restless'
Jack's mystery storyline is one of the biggest plots on The Young and the Restless. A mystery texter sent Jack on a journey during which he discovered his estranged son Keemo Abbott (Philip Moon) died and that Keemo has a daughter Allie Nguyen (Kelsey Wang). Yet, the texter's identity remained a mystery until now.
In the March 23 episode, the texter is revealed, and it's someone from Jack's past. The episode had Allie meeting with a real estate agent to sell her father's home. The buyer arrived, and it was none other than Diane Jenkins (Susan Walters), who introduced herself as Taylor Jensen. 
Diane is Jack's former lover and mother of his son Kyle Abbott (Michael Mealor). The couple had an on-again, off-again relationship for two decades, and she's again back to cause trouble for her ex. Many fans suspected Diane was the mystery woman; however, others were skeptical because the character was dead. Yet, as soap opera viewers know, characters don't stay dead.
Diane Jenkins was murdered in 2011
The Young and the Restless has had many characters return from the dead, and Diane is the latest to make her grand entrance from the grave. Longtime fans remember that Diane was killed in a murder mystery storyline in 2011. The businesswoman made many enemies, including Jack, Phyllis Summers (Michelle Stafford), and Victor Newman (Eric Braeden), who wanted her dead.
When police discover Diane's body near a lake, an investigation begins into her death. Nikki Newman (Melody Thomas Scott) is later revealed as the killer but acts in self-defense. However, the police later uncover surveillance footage that shows Deacon Sharpe (Sean Kanan) delivering the final blow to the head that killed Diane.
It's been over 10 years since Diane's death, and fans are surprised yet happy to see her back. On a Reddit thread, fans voiced their shock at having her return. "Diane coming back is a brilliant twist. She probably wants Jack back," wrote one viewer. "I don't get it. Does this mean Kyle will come back? More questions than answers, and I guess that's the point," another commenter chimed in.
Drama surrounds her return
As fans pointed out, there are a lot of questions to be answered about Diane's return on The Young and the Restless. The main one is where she was all those years and why she stayed away. Since Kyle had difficulty with his mother's death, many viewers want to know why she didn't tell her son she was alive. With Kyle discovering Diane's alive, one must wonder how he'll react to the news.
Aside from Kyle, Diane's return will also create trouble for Jack and Phyllis. Diane is currently worming her way into Allie's life, and Jack won't like Diane hanging around his granddaughter. But is Diane's intentions good, or is she trying to sink her hooks into Jack again?
If Diane wants to reunite with Jack, she'll have competition from Phyllis. The two women fought over the Jabot CEO before, and they'll do it again. This time Diane isn't holding back when it comes to her longtime rival.