'The Young and the Restless' Spoilers for June 13 – 17: Family Business Drama Emerges
The Young and the Restless spoilers indicate it'll be a massive week for many business mergers. From a new CEO at Newman Enterprises to the launch of Hamilton Winters, a lot's happening. Here's a sneak peek at what to expect from June 13 through 17.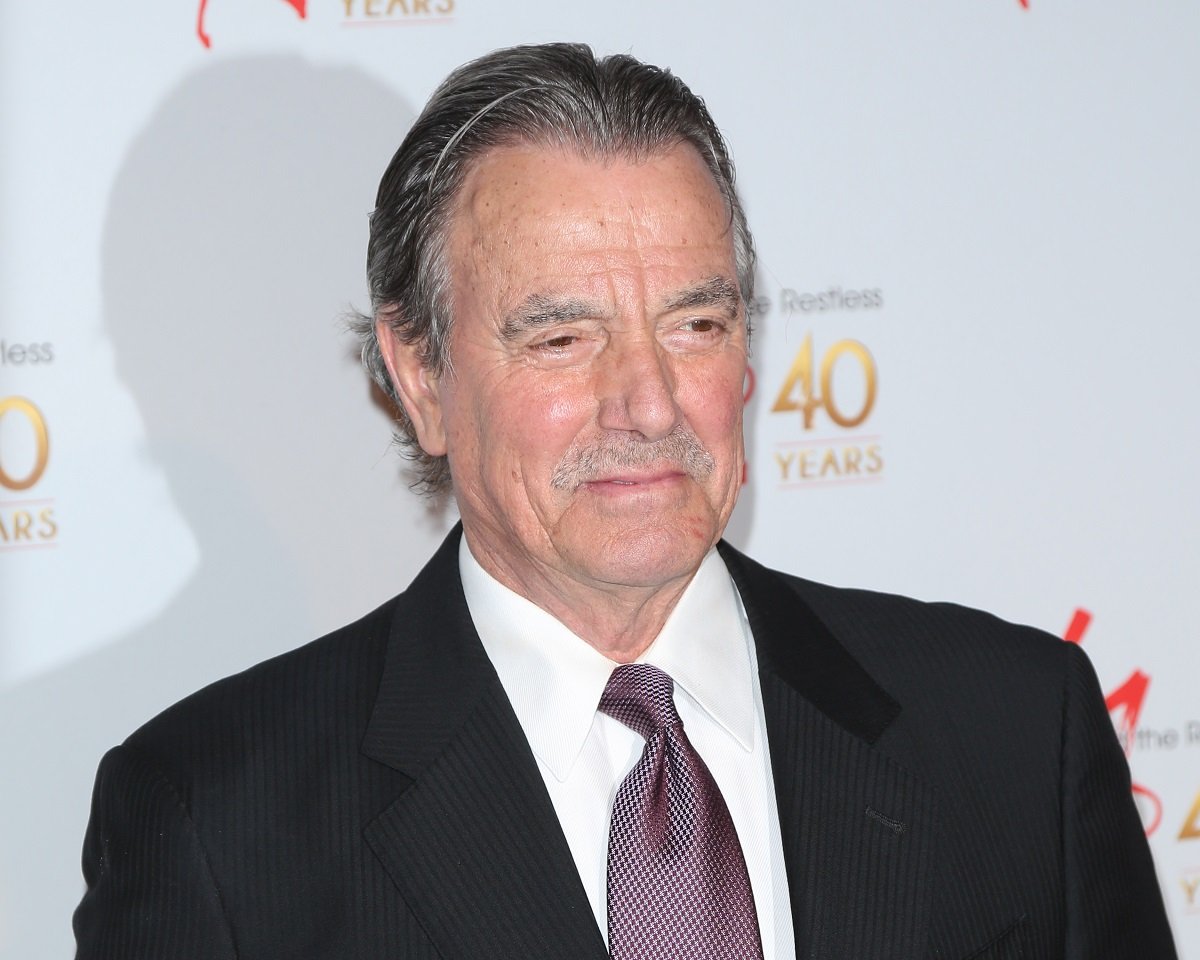 'The Young and the Restless' spoilers suggest Victor Newman makes an important business decision
Victor Newman (Eric Braeden) is used to family drama in and out of the office. His current turmoil revolves around Victoria Newman's (Amelia Heinle) reunion with her devious husband, Ashland Locke (Robert Newman). While her parents oppose the relationship, Victoria is adamant she made the right choice. Yet, as her and Ashland's reunion heats up, she might find herself out of a job.
RELATED: 'The Young and the Restless': Fans Want Victoria Knocked Down a Peg
Since Victoria chose Ashland, Victor will have no choice but to remove her as CEO permanently. With Victoria out, Victor will have to appoint someone to the position. According to Soaps.com, The Young and the Restless spoilers say Victor will share unexpected news with Adam Newman (Mark Grossman).
Could Adam finally get his wish of being in charge of Newman Enterprises? Or will he again be thrown over for someone else?
The Hamilton Winters merger is off to a rough start
Genoa City has a new business with the merger of Hamilton Winters Group and Chancellor Industries. This week their launch party takes place at The Grand Phoenix, where it's a success. However, behind-the-scenes things may be getting tense. According to Fame10, The Young and the Restless spoilers reveal Nate Hastings (Sean Dominic) will make a bold move.
Nate joined the business world after his medical career was cut short. He wants his voice heard in the new family venture, yet Devon Hamilton (Bryton James) shoots down his ideas. Nate's bold move could have something to do with Hamilton Winters that will drive a further wedge between him and his cousin.
Aside from business, Nate's personal life might have a shake-up. Now that he's working with Imani Benedict (Leigh-Ann Rose), he'll find himself distracted by the beautiful lawyer.
'The Young and the Restless' spoilers reveal Jill Abbott returns to Genoa City
Jill Abbott (Jess Walton) returns to Genoa City in time for the launch of Hamilton Winters Group. The businesswoman is on cloud nine as she watches the successful merger of her company. Yet, Jill's happiness is cut short by her son Billy Abbott (Jason Thompson).
RELATED: 'The Young and the Restless': Fans Think Billy Needs to Get Over His Adam Obsession
Billy's been through his share of ordeals and appears to have gotten his life in order. Yet, Victoria's reunion with Ashland and her possibly moving Billy's kids to New York has the podcaster furious. According to Celeb Dirty Laundry, The Young and the Restless spoilers suggest Jill becomes concerned about her son's behavior.
Jill will dish out another round of tough love toward Billy. But will he listen to his mom's advice, or is this a sign he's headed for a breakdown?
Allie Nguyen receives an Abbott family history lesson
As the newest member of the Abbott family, Allie Nguyen (Kelsey Wang) is getting acquainted with her relatives. This week Allie learns more about the Abbott clan thanks to her aunts. Ashley and Traci Abbott (Eileen Davidson and Beth Maitland) meet Allie for a girl talk.
Ashley and Traci will give Allie a glimpse into the family history. There will undoubtedly be flashbacks as the women reflect on the good and bad memories. It'll also be a massive milestone for Davidson and Maitland, who recently celebrated their 40th anniversary with the soap opera.
RELATED: 'The Young and the Restless': Fans Want to See More of Traci