'The Young and the Restless' Spoilers June 20 – 24: Phyllis' Surprising Offer
The Young and the Restless spoilers indicate a week of shocking decisions. A lot is happening, from enemies making peace to an important career change. Here's what to expect from June 20 through 24.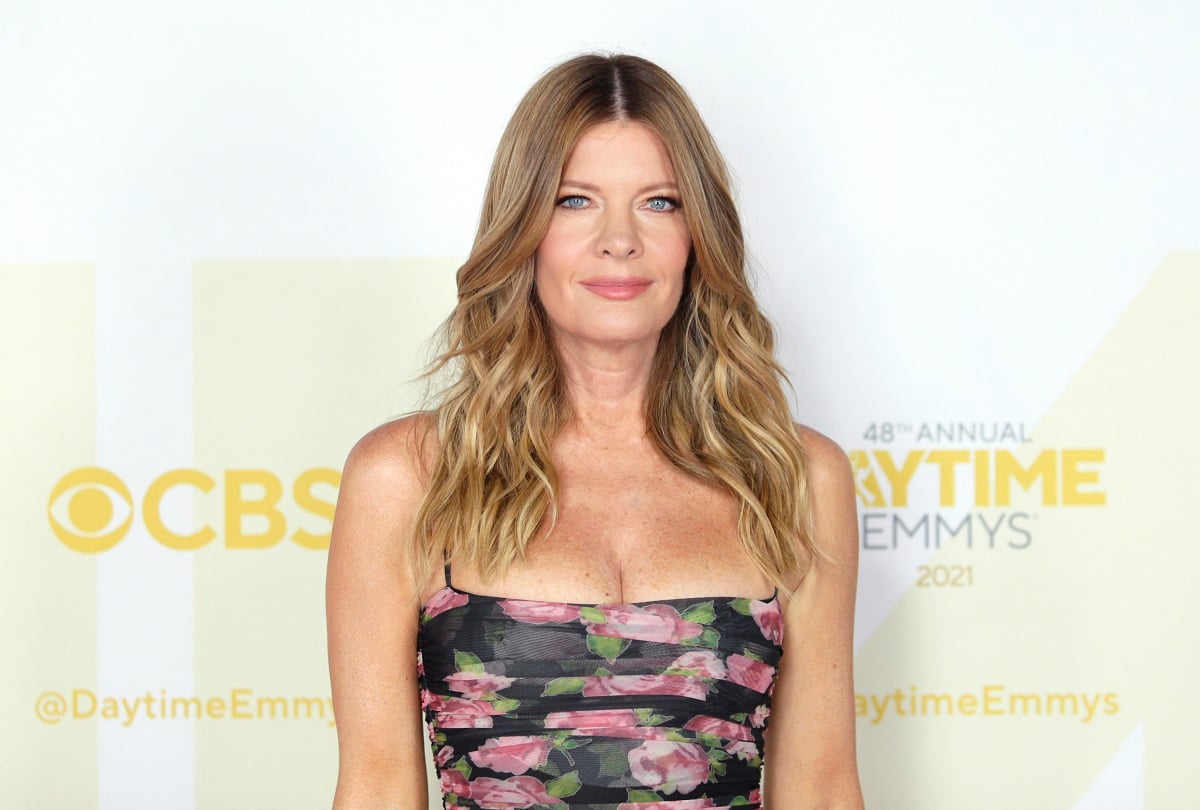 'The Young and the Restless' spoilers indicate Phyllis Summers extends a peace offering
Phyllis Summers' (Michelle Stafford) temper has been raging since Diane Jenkins' (Susan Walters) return. Her anger toward her longtime nemesis is wreaking havoc with Phyllis' life, something Summer Newman (Allison Lanier) notices. However, Phyllis takes a huge step in bringing peace to her life.
RELATED: 'The Young and the Restless' Speculation: Phyllis Is With Jack for the Wrong Reasons
According to Soaps.com, The Young and the Restless spoilers indicate that Phyllis makes peace with Diane. The moment will shock Diane, who'll be suspicious of the redhead's intentions. Knowing Phyllis, odds are she's secretly plotting to take down her arch-nemesis.
Speaking of Diane, her other rivals are ready to see her gone. Nikki Newman (Melody Thomas Scott) seeks Michael Baldwin's (Christian LeBlanc) help in getting rid of Diane. Since Michael is friends with Diane, he might not accept Nikki's request.
Kyle Abbott makes a vital career decision
Kyle Abbott (Michael Mealor) has undergone many changes in the past month. He and Summer decided to move back to Genoa City permanently, and Kyle's about to make a big career move. While Jabot is his home, Kyle is contemplating joining his wife at Marchetti.
This is a huge choice that will affect Kyle's career and his family. According to Celeb Dirty Laundry, The Young and the Restless spoilers suggest Kyle's ready to switch companies. While Jack Abbott (Peter Bergman) is supportive of his son's decisions, he might disagree with this one.
'The Young and the Restless' spoilers suggest Chelsea Lawson and Chloe Mitchell's friendship is unraveling
Chelsea Lawson (Melissa Claire Egan) and Chloe Mitchell (Elizabeth Hendrickson) are as thick as thieves. The two gal pals have been through a lot, yet their bond remains strong. However, Chelsea's recent outbursts toward Chloe are taking a toll on their friendship.
RELATED: 'The Young and the Restless': Fans Think Chelsea Is Overreacting in Her Grief for Rey
The two have another fight this week, but they're about to receive counseling from an unexpected source. Chloe's mother-in-law Gloria Fisher (Judith Chapman) witnesses an argument between the two and, as a spiritual guru, offers her assistance to mend their rift.
Amanda Sinclair receives distressing news
Amanda Sinclair (Mishael Morgan) is riding high after the successful merger of Chancellor and Hamilton Winters. Yet, Amanda's world is about to be shattered. According to Fame 10, The Young and the Restless spoilers reveal that Amanda receives distressing news.
The news involves her mother, Naya Benedict (Ptosha Storey), whose health is deteriorating. Amanda and her sister Imani Benedict (Leigh-Ann Rose) will lean on each other during this difficult time. They'll also seek advice from Nate Hastings (Sean Dominic), who'll offer his medical opinion on the matter.
Nate becoming involved in Naya's medical diagnosis will bring him and Imani closer together. It'll also put distance in his relationship with Elena Dawson (Brytni Sarpy), who might seek comfort from Devon Hamilton (Bryton James), Amanda's beau.
RELATED: 'The Young and the Restless;: Fans Want Elena to Dump Nate and Reunite with Devon